A very successful 2021 MGI UK & Ireland Partners Directors and Managers conference takes place in person near Birmingham, UK
UK & Ireland members were excited to finally get back to meeting in person at last month's Partners Directors and Managers conference, held at the Forest of Arden near Birmingham, UK
Attended by over 70 delegates from 13 firms, the meeting kept to its familiar format, starting on the Wednesday evening with an informal drinks reception and dinner, followed by a full conference day on Thursday, running through until the afternoon of Friday.
This enabled delegates to stay for the entire conference and still travel home in good time late Friday afternoon.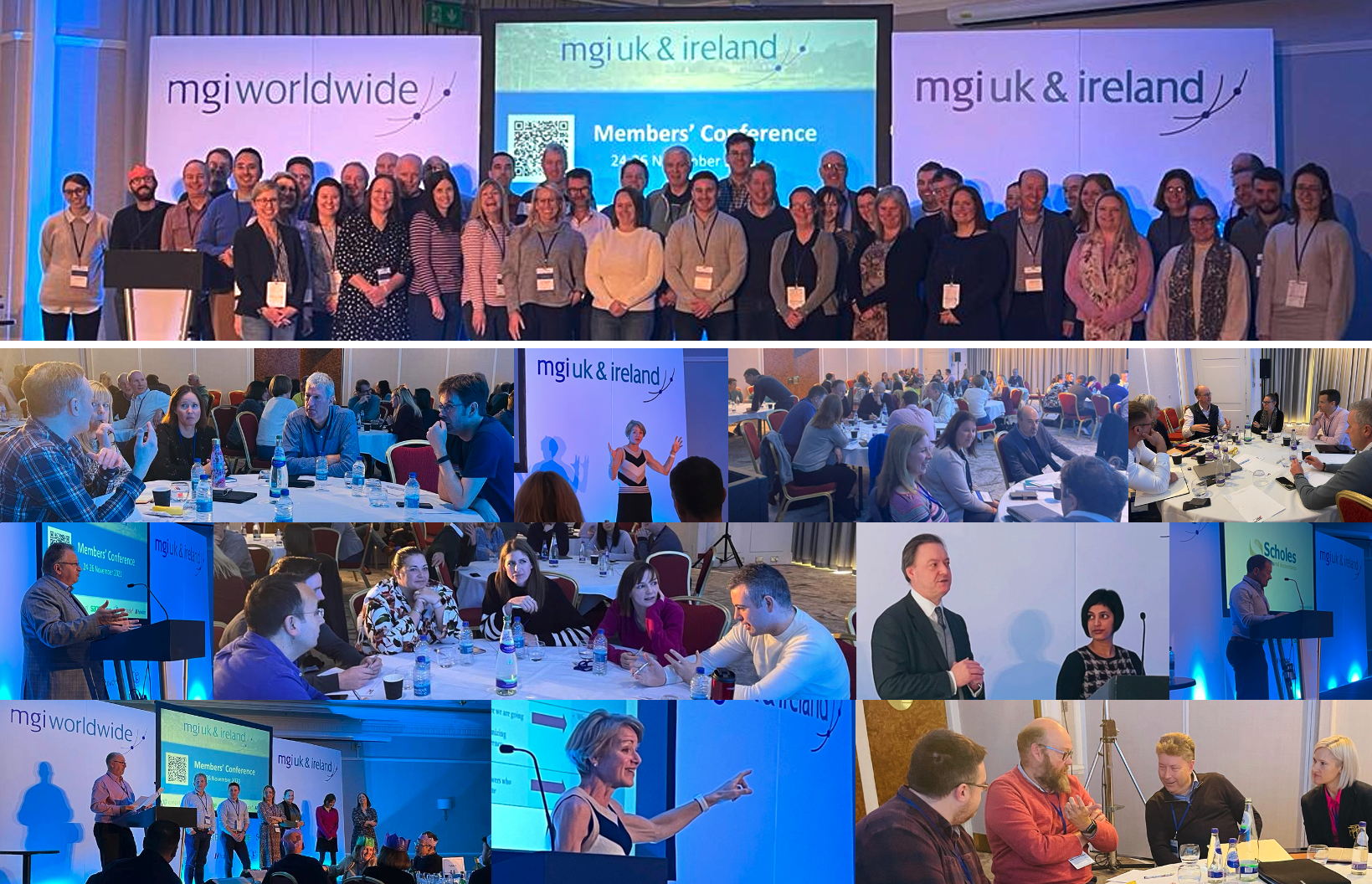 "I thought it was a good event and great to meet people in person at last." 

Ivan Houston, Director at Scholes - Scotland





"It was wonderful to attend the event in person and an absolute privilege to have the opportunity to showcase our practice. Meeting with so many like-minded individuals in one space was fantastic and gave everyone the chance to share ideas and good practice."

Murray Patt, Director at Alexander Knight & Co Limited - Manchester
The theme: "Leadership"
Whilst providing opportunity for member firms to reconnect and share what they have been up to of late, the main focus this year was on 'Leadership'. The importance of good leadership has been very apparent during the pandemic, and as we move on to new norms in working relationships, effective leadership will be a necessity for all successful businesses. The conference agenda included a mix of presentations and a workshop on the subject to challenge thinking about leadership and to help identify and develop future leaders.
Fiona Packman, leader of Egon Zehnder's Professional Services Practice, spoke about Leadership in an era of disruption: Identifying and Assessing Leaders' and PY Gerbeau, serial entrepreneur, and retail and leisure business guru, gave an entertaining talk about the importance of 'Leading by example'.
Focus on ESG (Environmental, Social, and Governance)
With ESG becoming a critical part of every business, delegates were interested to hear from Portia Patel and Justin Bates from ESG Mark, and William Hughs, Sustainability Services lead at Mazars. A recording is available of the session and subsequent Q&A in which there was a lot of interaction and thoughtful comments and feedback from Members. See links below.
Paul Winder, MGI UK & Ireland Regional Coordinator comments: "The recording is worth a watch for anyone who couldn't attend in person to gain a better understanding of the ESG accreditation and what it means."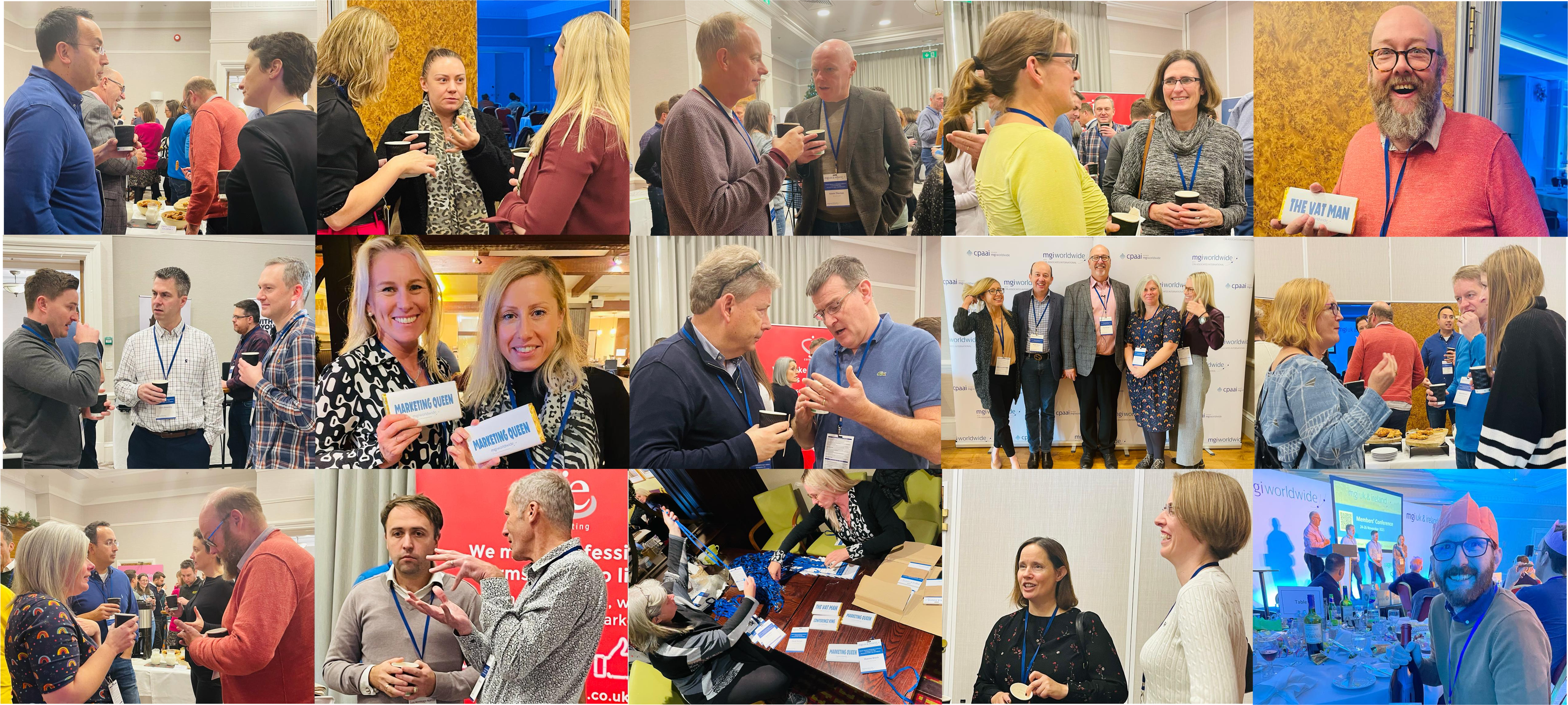 Thank you!
A big thank you, as always, to this year's sponsors, particularly to our principal sponsors Circit,  Sage and Forrest Brown.


We hope that attendees found the sponsor interaction useful. If anyone wants contact details please get in touch with [email protected]. Sponsors are an important part of our events and undoubtedly offer something of relevance to all member firms.
Finally a special thank you to Paul Winder for all his hard work in organising such a successful conference.
For more information contact Paul Winder, Regional Coordinator for UK & Ireland ([email protected]).
MGI UK & Ireland is part of MGI Worldwide, a top 20 ranked global accounting network with some almost 10,000 independent auditors, accountants and tax experts in some 460 locations around the world.