Al-Hamli & Partners, based in the Kingdom of Saudi Arabia, holds its annual meeting in Dammam
MGI Worldwide accounting network member firm Al-Hamali & Partners holds its annual meeting to evaluate the firm's performance and align its strategy for the year ahead.
Assessing the
progress over the past year and setting the objectives

for 2022-23

50 members of the managing team and staff attended the annual event that overviews the results of the closing year (ending 30 June) and sets the objectives and strategies for 2022/23. Key topics covered during the meeting were:
Introduction of the company's vision, mission, objectives and values
Training, knowledge development and increased efficiency
Evaluation of past year's performance and the strategy for the year ahead
Future preparation for the year 2022/23
Supporting the spirit of loyalty, belonging and excellence.
Presentation of the social, professional and career events.
Knowledge and skill training sessions.
Watch the firm's video to mark the event: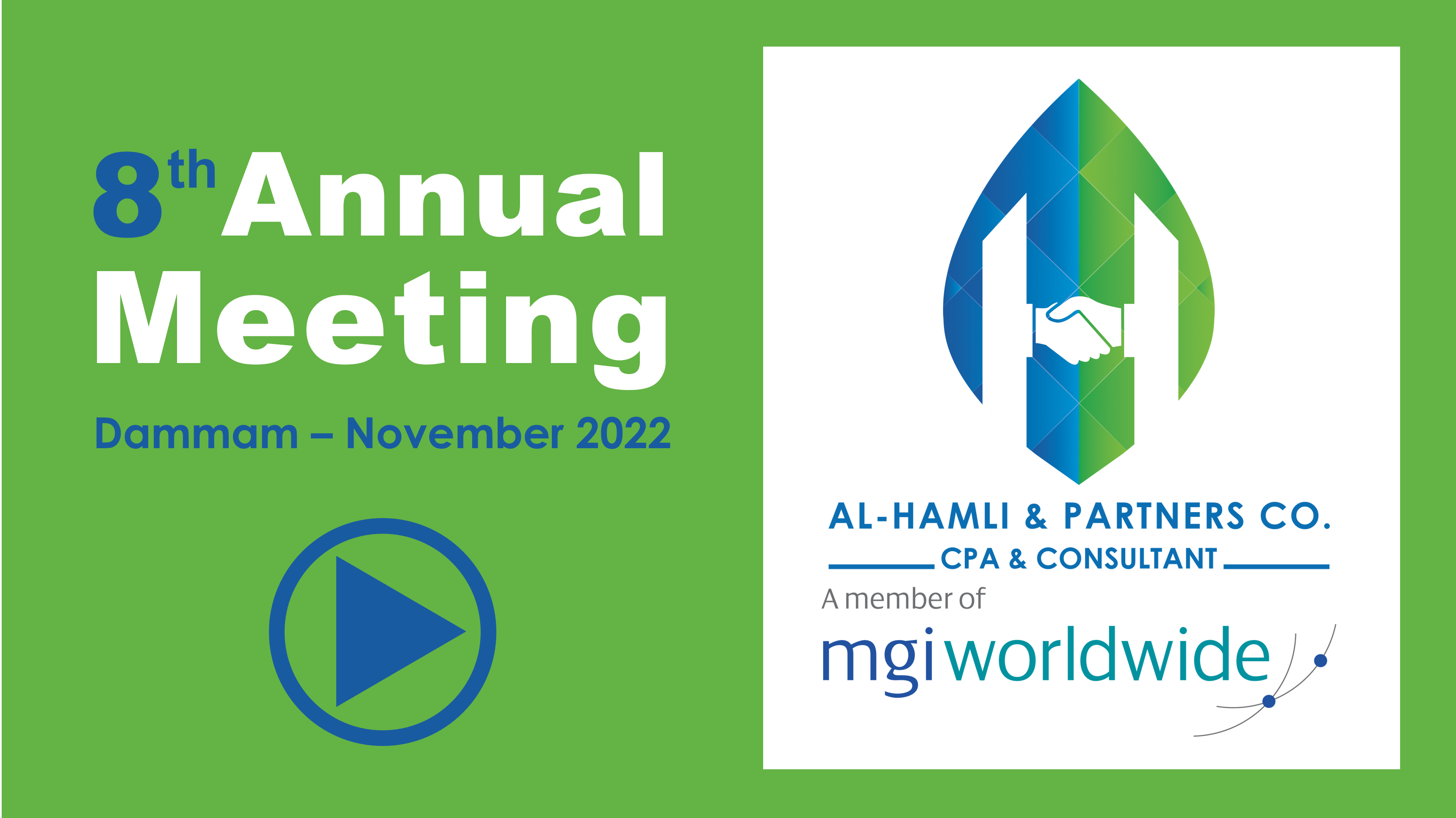 About

Al-Hamli & Partners

Al-Hamli & Partners (Certified Public Accountants & Consultants), founded and licensed in 1979, offers audit and accounting services in the kingdom of Saudi Arabia with branches in the four largest cities in the kingdom. Firm's mission is to add value to clients by providing effective, efficient and high quality professional services through sustainable and continuous communication whilst adhering to international standards of auditing (ISAs), International Financial Reporting Standards (IFRS), and quality controls standards.

The firm is also happy to announce that it is now also offering the following services:
Off-Plan Sales' Projects Supervision

Local Content Score Audit
For further information please contact Hassan Masoud at [email protected] or visit the firm's profile page.
MGI Worldwide with CPAAI, is a top 20 ranked global accounting network and association with almost 9,000 professionals, accountants and tax experts in some 400 locations in over 100 countries around the world.