As UK-based Rickard Luckin announces exciting leadership changes, MGI Worldwide with CPAAI would like to congratulate Steve Revill and Janis Osborne on their new appointments
After what has been a challenging year for businesses, MGI UK & Ireland member firm Rickard Luckin is pleased to announce some exciting news concerning a series of leadership changes. These include promotions that will help secure a strong future and develop the firm to truly fulfil its potential, as well as some fond farewells to those who have played a major part in making Rickard Luckin what it is today.
New Managing Director & Chairman
The result of an in-depth strategic planning process over the last 12-18 months, Rickard Luckin is pleased to announce the appointment of Steve Revill as Managing Director, from 1st October 2020.
Steve joined Rickard Luckin as Commercial Director in 2018 and has played a key role across the business, leading the marketing function and supporting the board in the development of our business strategy.  He brings global commercial experience that spans a broad range of industry sectors, including FinTech and professional services.
Janis Osborne, our former Managing Director, has stepped into the role of Chairman, in which she takes responsibility for company governance, vision and culture, whilst working closely with Steve on leadership and team engagement as well as her existing client-facing role.
The next generation of leadership in Southend
A newly appointed leadership team has been confirmed at our Southend office, with Jamie Nice (Director and Head of Tax & Financial Planning) Dan Garside (Director), and Associates Jodie Gammon and Dean McCormack working together to spearhead the firm's presence and commitment to the area and continue the high standards our clients have come to expect.
Additional promotions elsewhere across the firm include James Boustead, who is now a Director in the Tax Team, and Vicky Manning to the role of Manager in the Business Services Team.
Fond Farewells
New generation of leadership at MGI UK & Ireland member firm Rickard LuckinRickard Luckin bid a sentimental farewell to Directors Alan Worsdale and Bill Gould, who both retired in September. 
Having joined the firm on the same day 45 years ago, Alan and Bill dedicated themselves to shaping Rickard Luckin into the prominent firm it is today, becoming leading figures in the Southend business community.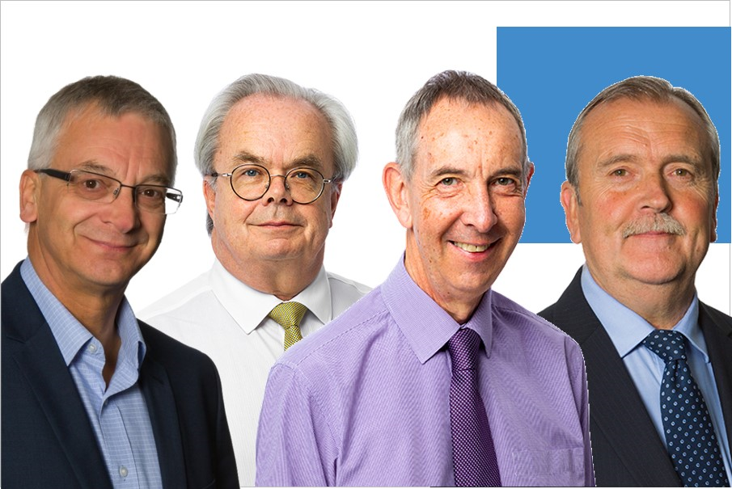 Also retiring after 45 influential years is Ian Plunkett, Director and Business Advisor, and the first new employee of the then-merged Bird Luckin and Sheldrake. His trusted influence and involvement in our firm's development has been substantial.
Last but not least, Peter Warren, one of Rickard Luckin's longest-serving Tax Directors has also retired. Peter joined the firm (then Bird Luckin) in 1989, and his legacy is the exceptionally strong tax team that he was instrumental in developing.
MGI Worldwide with CPAAI joins Rickard Luckin in wishing Alan, Bill, Ian, and Peter a happy and healthy retirement, whilst extending sincere thanks for all they have contributed. We wish warm congratulations to those who have achieved promotion, and look forward to strengthening our links amongst the MGI community which will continue to be led by Kevin Thomas.
About Rickard Luckin Limited
As the largest independent firm in Essex, Rickard Luckin Chartered Accountants and Tax Advisers offer a full range of accountancy, tax and business services across Essex and beyond.
For more information please visit Rickard Luckin's member profile page or their website.
MGI UK & Ireland is part of MGI Worldwide with CPAAI, a top 20 ranked global accounting network and association with 10,000 independent auditors, accountants and tax experts in some 460 locations in almost 100 countries around the world.