Cassian & Associates publishes the 2022 Guide to Doing Business in Tanzania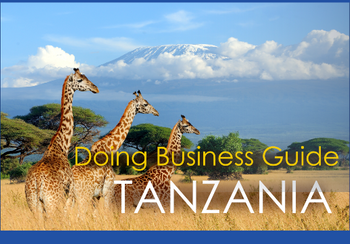 MGI Africa member firm Cassian & Associates, based in Dar es Salaam, has published the 2022 Guide to Doing Business in Tanzania, highlighting the benefits and incentives offered by the Tanzania Investment Center (TIC) to investors wishing to do business in the country.
About Tanzania
Tanzania, with its 947,300 km2, is the largest country in East Africa. Situated just south of the equator, it includes the Zanzibar Archipelago. Tanzania borders Uganda to the north, Kenya to the northeast, Comoro Islands and the Indian Ocean to the east, Mozambique and Malawi to the south, Zambia to the southwest, Rwanda, Burundi and the Democratic Republic of the Congo to the west. Mount Kilimanjaro, Africa's highest mountain, is in northeastern Tanzania.
Dodoma is the capital of Tanzania, and Dar es Salaam is the country's largest city and financial hub. As of 2021, according to the IMF, Tanzania had $218.5 billion on a purchasing power parity (PPP) basis. GDP per capita (PPP) was $3,574. The Tanzanian economy is heavily based on agriculture, energy, mining, construction, manufacturing, communication and tourism sectors.
Why Tanzania
Tanzania is one of the fastest growing countries in East Africa with a friendly business environment which acts as key element of attraction to foreign investments. The country is gifted with an abundance of natural resources which are yet to be exploited. It possesses a lot of resources unlike any other country within the East African Region.
Doing Business in Tanzania
Access detailed information about the Tanzanian business environment and how Cassian & Associates can assist you should you have clients with business interests in the country.

About Cassian & Associates
Cassian & Associates is a certified public accounting firm providing professional services to individuals, businesses, start-ups and non-profits for accounting, consulting and tax services. The firm aims to improve the financial outlook of their clients and community by making a strong commitment to them and sharing a vested interest in their success.
For more information contact Baraka Cassian ([email protected]), our MGI Worldwide Key Contact at Cassian & Associates, or visit the firm's profile page or website.
MGI Worldwide with CPAAI, is a top 20 ranked global accounting network and association with almost 9,000 professionals, accountants and tax experts in some 400 locations in over 100 countries around the world.