Congratulations to Geltrude & Company on being recognised as one of the best places to work in New Jersey, NY!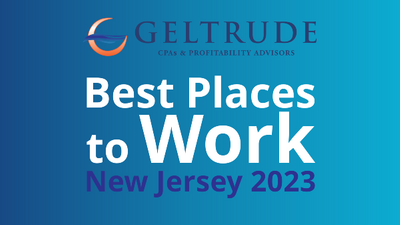 We are pleased to announce that member firm Geltrude & Company has been recognised as one of the best places to work in New Jersey by NJ BIZ, a leading business publication in the region.
Geltrude & Company, based in Nutley, New Jersey, was ranked #17 of all companies with 1-50 employees - the highest ranked public accounting firm in this category, revealing the company's commitment to its employees and to creating a great place to work.
About the 2023 Best Places to Work in New Jersey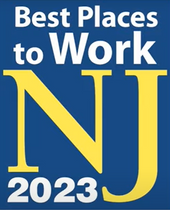 The 'Best Places to Work in New Jersey' is a celebration of jobs and the employers who provide them. Its primary goal is to help companies improve their workplace practices, which in turn helps attract and retain the best employees, thus ensuring continued business success.
After a company enters the programme, it goes through a two-part survey process designed to pinpoint areas of strength and weakness. The two assessments allow the experts at Best Companies Group to provide an in-depth analysis of each company.
About Geltrude & Company LLC
Geltrude & Company believes in a mindful approach to servicing clients. Its focus is aligned with the solution and not the problem. At Geltrude & Company people think as entrepreneurs and view the world through the eyes of their clients. Those optics motivate the team to hire the most qualified staff, provide extensive training and support them in their commitment to excellence. When a client is seeking an accounting firm to be their strategic partner, Geltrude & Company makes that choice easy.
For further information visit Geltrude & Company's profile page or their website.
MGI Worldwide, is a top 20 ranked global accounting network and association with almost 9,000 professionals, accountants and tax experts in some 400 locations in over 100 countries around the world.