Congratulations to MGI Worldwide with CPAAI member firm Votum AG as it is named one of Germany's best auditors for the third time by Manager Magazin!
We are thrilled to announce that Frankfurt-based Votum AG has once again been voted one of the country's best auditing firms by the German monthly business, finance, and management magazine, Manager Magazin.
A prestigious award with strict nomination criteria 
The well-known Manager Magazin, which presents the awards, does not allow firms to put themselves forward for nomination. Instead, a firm must be recommended by someone who has experienced their exceptional service first-hand.
As Manager Magazin conducts its regular business-related surveys throughout the year, it asks German companies if they can recommend quality auditing firms. If a firm's name is put forward, it will then be approached and given the opportunity to participate in an evaluation process. During this evaluation process, Manager Magazin will ask for feedback from several of the firm's clients.
Positives of winning the award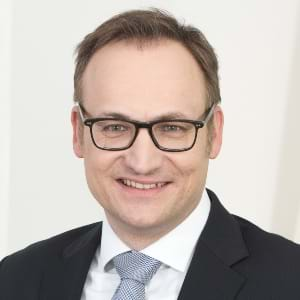 Our key contact at Votum AG, Alexander Leoff, spoke to us recently about the importance of winning the award. He explained that the firm had few expectations when it received its first two Manager Magazin awards. Of course, they promoted them, but mainly within their regular client base. However, they now realise that the award has a more far-reaching impact. Firstly, their clients use the award when personally recommending the firm, which in turn, has led to new business opportunities. And secondly, they have seen that winning the award has had a positive impact on recruitment.
"Such an award is very important to set yourself ahead of your competitors," explains Alexander. "We all work with the same laws and regulations, […]  we can all look very similar. In the context of the recruitment of talent, this award is a building block as the best employees want to work for the best companies."
Looking to the future
We would once again like to offer our congratulations to Votum AG. They faced up to the challenges of digital change at a very early stage, aligned their internal processes accordingly, and built up qualified personnel through appropriate training and further education of their employees. This clearly didn't go unnoticed, and it's wonderful to see them being recognised for the third year and look forward to their future successes!
About Votum AG
Based in Frankfurt, Votum AG is an owner-managed accountancy firm. Their experienced team of financial auditors, tax consultants, and attorneys help many medium-sized businesses in all aspects of national and international tax, accounting, and corporate law. 
For more details visit Votum AG's firm profile or their firm website.
MGI Worldwide with CPAAI is a top 20 ranked global accounting network and association with over 10,000 independent auditors, accountants and tax experts in some 460 locations in almost 100 countries