C.R. Sharedalal & Co. publishes white paper discussing the impact of COVID-19 pandemic on the Indian economy and specifically GST implications
C.R. Sharedalal & Co., India-based member firm within the MGI Worldwide with CPAAI accounting network and association, has published a white paper discussing the impact of the COVID-19 pandemic on the Indian economy and provides some guidance on ways to review its potential implications on GST.
India is considered by many experts to be one of the few countries that may not experience negative growth in 2020 and may resume its growth trajectory by 2021. In this respect, and in view of the constantly evolving pandemic situation, CR Sharedalal & Co. consider that businesses need to look at the GST implications of COVID-19 with a sense of dynamism and take the appropriate measures to strengthen and protect their organisation.
A detailed analysis of the potential impact of COVID-19 on Indian firms' GST positions can be found within this report.
Download the full paper HERE.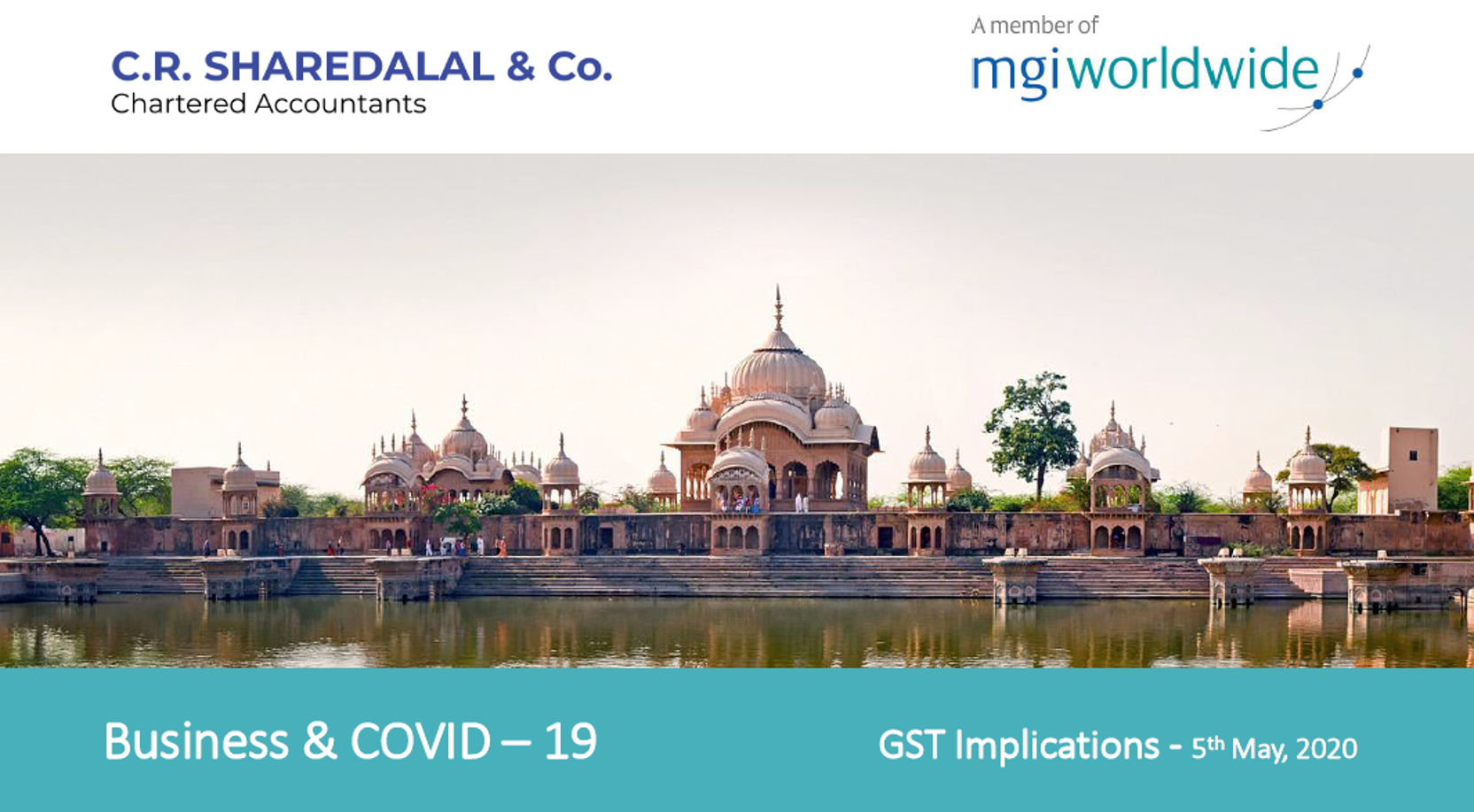 About C.R. Sharedalal & Co.
Established in 1953, C.R. Sharedalal & Co. firm provides specialised services in the areas of Direct Tax, Audit and Assurance, Indirect Tax, and Financial Advisory, serving a diverse range of clients in industries as well as services sectors. Their clientele encompasses various segments of the market i.e. software, education, chemicals, NGOs, Government bodies, outsourcing services, engineering, pharmaceuticals, health & medical services, restaurant chains, hotel chains, power & mining, gems & jewellery, real estate and a host of others.
MGI Asia is part of MGI Worldwide with CPAAI, a top 20 ranked global accounting network and association with over 10,000 independent auditors, accountants and tax experts in some 460 locations in almost 100 countries around the world.