Do you have clients with business in India? Keep them up-to-date with the NEW 2021 Guide for Doing Business in India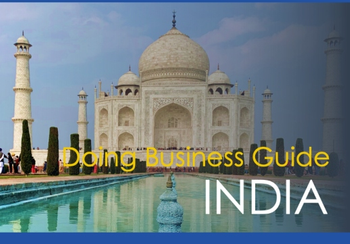 Looking to do business in India? MGI Asia member firm C.R. Sharedalal & Co., based in Gujarat, India, has published a NEW 2021 Doing Business Guide for all MGI Worldwide CPAAI accounting network members who may have clients with interests in the region.
Why India?
In addition to the initiatives which are being undertaken to provide adequate physical and social infrastructure - such as industrial corridors, cluster zones, etc., - it is encouraging to note that the Government of India (GoI) has embarked on ambitious reforms focused on improving India's performance in the World Bank's Doing Business rankings.
India is ranked 63rd among 190 economies in the ease of doing business, according to the latest World Bank annual ratings.
Snapshot of India
Seventh-largest country by area
Second-most populous country with over 1.38 billion people
11.5% projected GDP growth for 2021 (IMF)
World's largest youth population by 2021 (United Nations Population Fund)
Huge domestic market
Among the 20 countries that have improved the most on "Ease of Doing Business" (World Bank)
Foreign Investor friendly and proactive approach of the government
Availability of skilled manpower and qualified professionals for all kinds of businesses across industry as well as service sector.
Why is India Important?
Emergence of a middle class creates a "sweet spot" – rising incomes – increased spending.
An estimated 16 million Indians migrate from countryside to cities each year –powerful trend supporting growth – equivalent to the population of Mumbai.
Half of the Indian population is under 24 –about to enter its economically most productive years.
Indian government plans to develop 100 smart cities.
About this guide
This guide provides an outline of social economic data, basic business legal information, as well as key facts about taxation.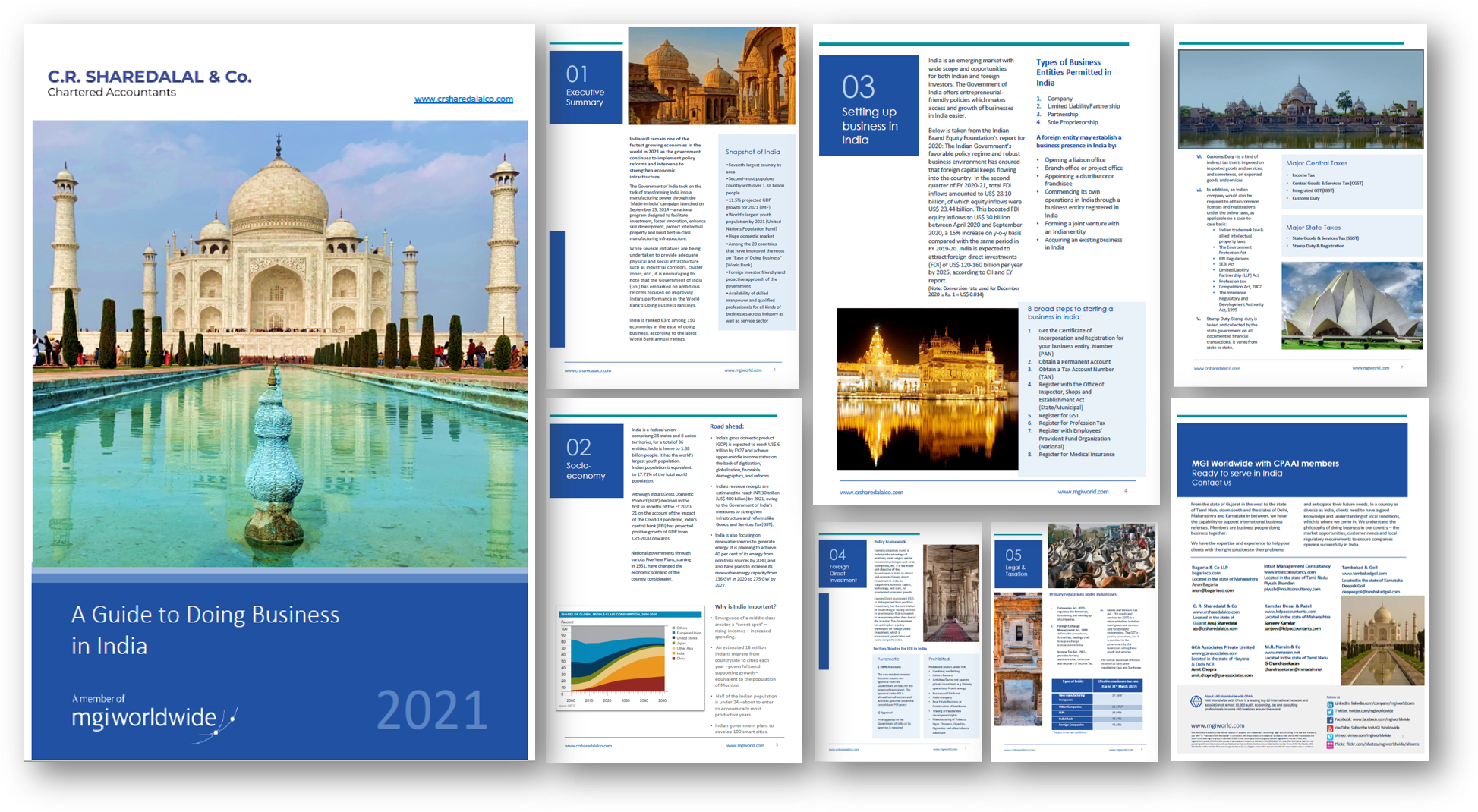 For further information visit C.R. Sharedalal's profile page or their website.
MGI Asia is part of MGI Worldwide with CPAAI, a top 20 ranked global accounting network and association with almost 10,000 independent auditors, accountants and tax experts in some 460 locations in over 100 countries around the world.