Do you have clients with business interests in South Africa? MGI Bass Gordon publishes a detailed new Tax Guide
MGI Worldwide with CPAAI Cape Town-based member firm MGI Bass Gordon has released a comprehensive new South Africa Tax Guide for 2020-2021.
The document provides a detailed breakdown of the numerous tax regulations that those wishing to live, invest and do business in South Africa need to take into consideration.
MGI Bass Gordon's South Africa Tax Guide covers a wide range of detailed information:
Budget highlights
Taxation rates
Fringe benefits
Tax incentives and bursaries
Tax for different business types
VAT
Capital allowances
Residence based tax
Non-compliance and penalties
Dispute resolution
Interest rates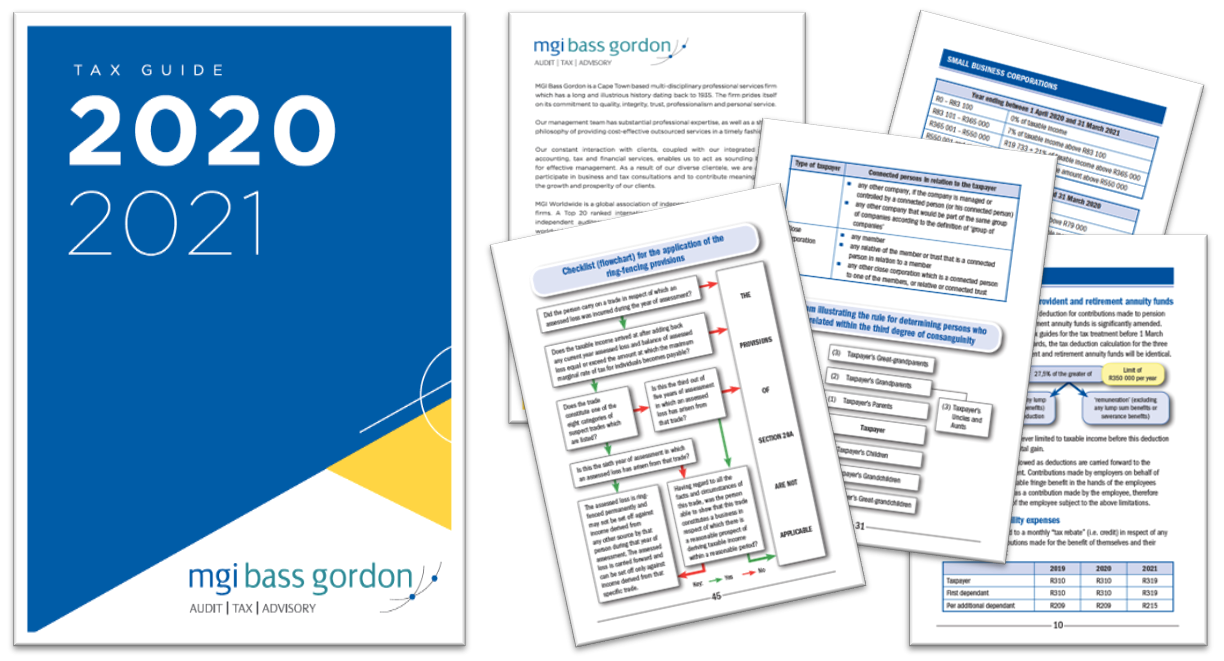 About MGI Bass Gordon
MGI Bass Gordon was founded in 1935 and has grown over the years to a firm of ten partners and over 100 personnel with substantial professional expertise and a shared philosophy of providing cost-effective services in a timely fashion. Their vision is to be recognised as the leading mid-tier professional services firm, offering a growing array of business solutions, whilst being the trusted partner of choice for those seeking more than just the ordinary.
For further information visit MGI Bass Gordon's online profile page or their website.
MGI Worldwide with CPAAI is a top 20 ranked global accounting network and association with over 10,000 independent auditors, accountants and tax experts in some 460 locations in almost 100 countries around the world.