Highlights from our Bangkok AGM: A fantastic networking event and knowledge exchange for MGI's global community – photos & resources available!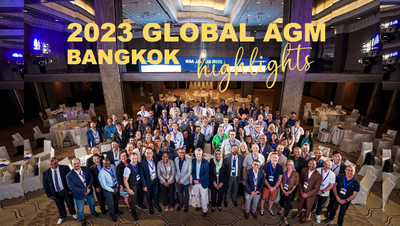 "WOW, what an amazing conference in an amazing place – supported by our amazing members", says Chris Borneman of this year's Global AGM in Bangkok where more than 130 members and accompanying persons gathered from 36 countries.
Our Annual Global Event at the Anantara Riverside Resort Hotel in Bangkok was a resounding success! Set against the wonderful backdrop of the Chao Phraya River on 18-21 October, it was the perfect setting providing a unique sense of Thai-inspired ambiance. The event opened with a lively welcome reception with traditional Thai dancing and networking. The breathtaking views of the city and river from the SEEN restaurant and Skybar set the stage for an unforgettable and inspiring few days.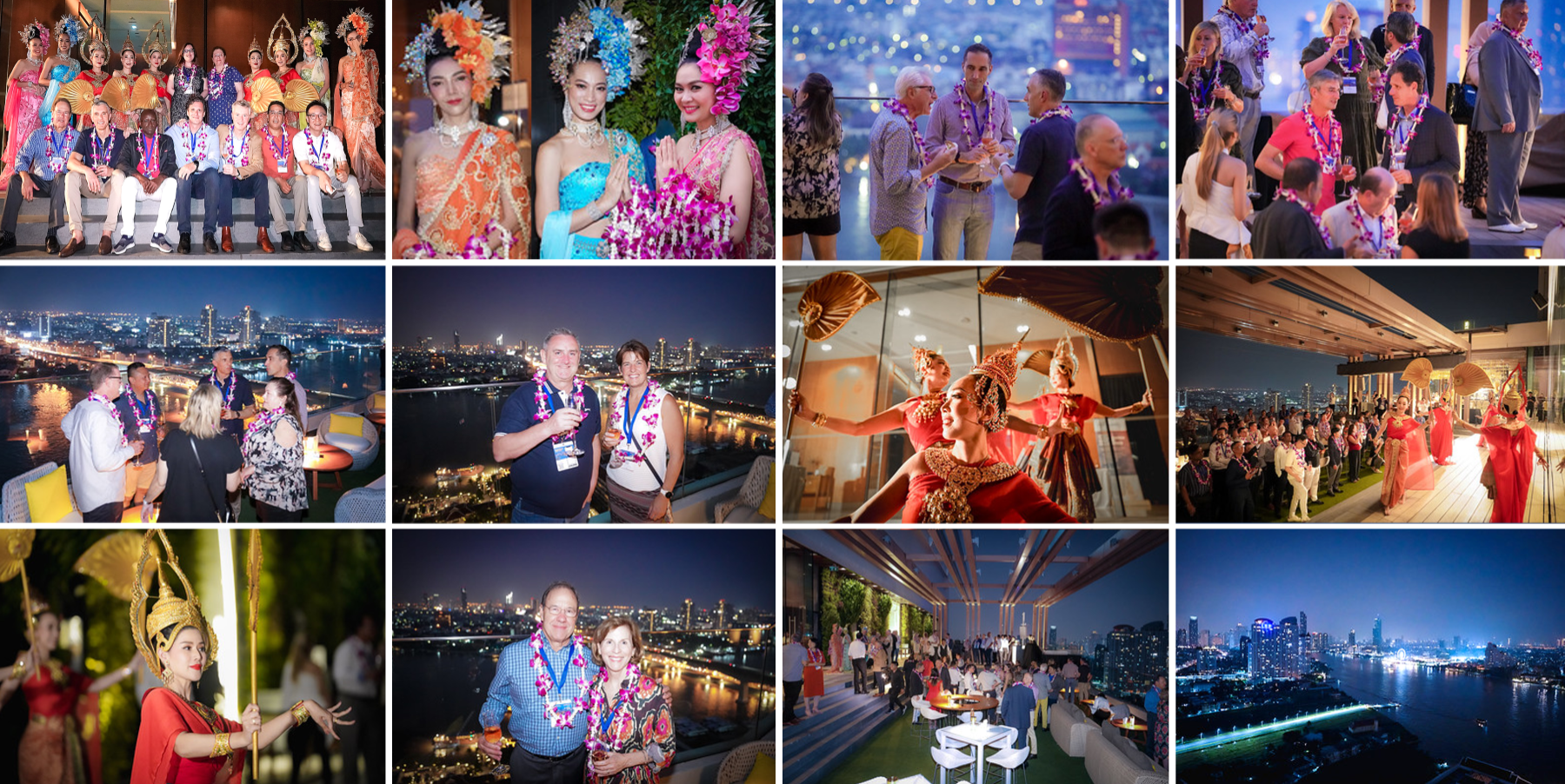 Go to MGI Worldwide's Flickr account to see the Welcome Cocktail Reception photos here
Dynamic and varied programme
Our programme offered plenty of opportunity to reconnect with members from all corners of the world. We had fantastic speakers, including representatives from our member firms, who played a pivotal role in bringing to life our three themes of networking, leadership, and a whole lot of fun!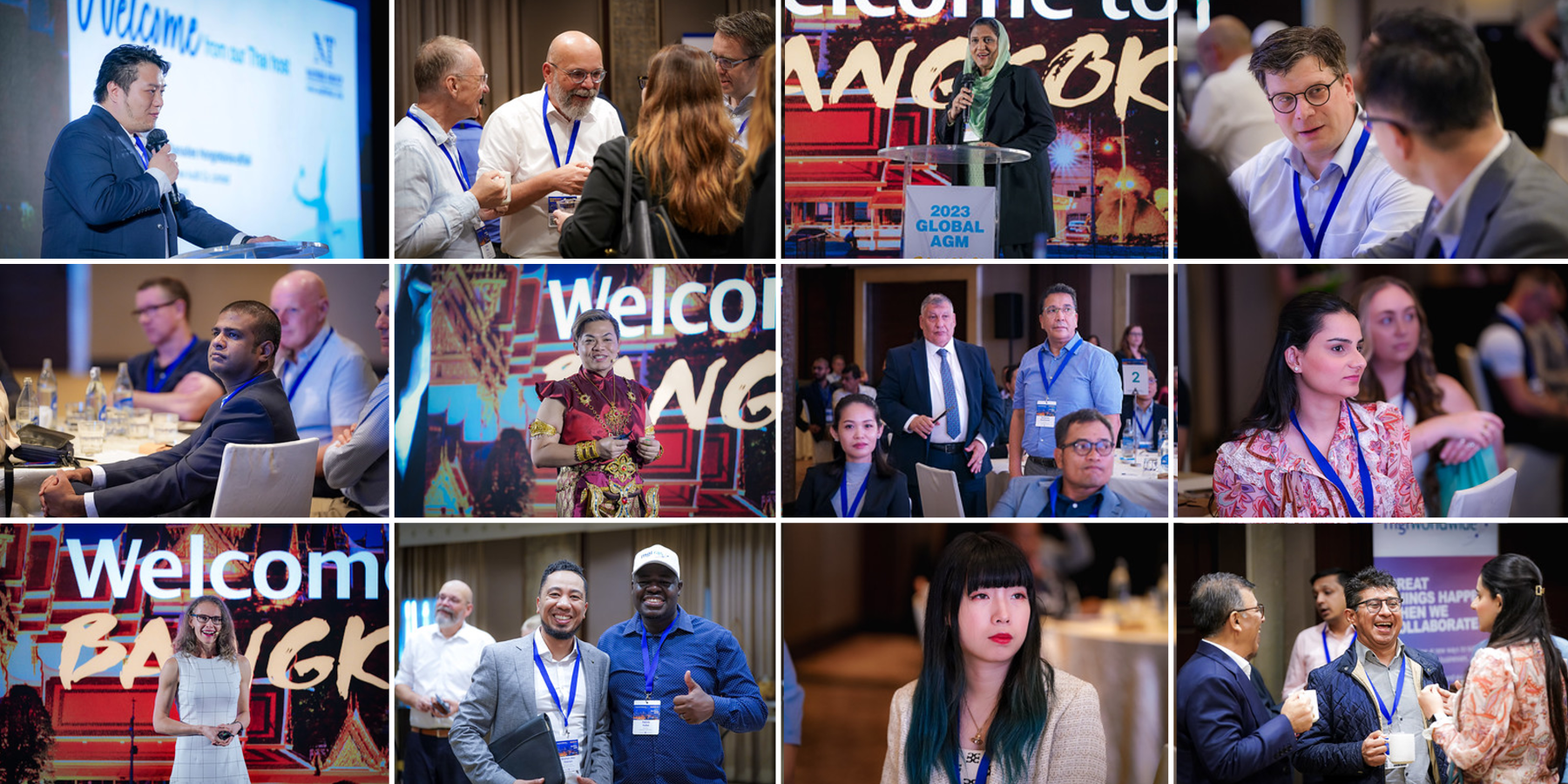 Go to MGI Worldwide's Flickr account to see the Day 1 photos here, and Day 2 here
Member networking
The networking challenges, infused with a Thai twist (and even a floor adorned with rice!), made a comeback. Congratulations to all our winners!


What good looks like – collaboration panel


Thank you to our member panellists Anthony Dobbyn (MGI Dobbyn Carafa); Felix Kimoli (MGI Alekim LLP), Karin Monchak (MGI Assurance), Faiyaaz Rajkotwala (MGI Salim Rajkotwala), Jan Schmeisky (Menold Bezler), and Jaysen Veerupen (Axis Global).
ESG – from those who are on the journey


Thank you to our panellists Sivanathan Kanapathy (MustaphaRaj Chartered Accountants), Patricia Stock (MGI RAS) and Hina Usmani (llyas Saeed & Co.).
Social programme, and a whole lot of fun!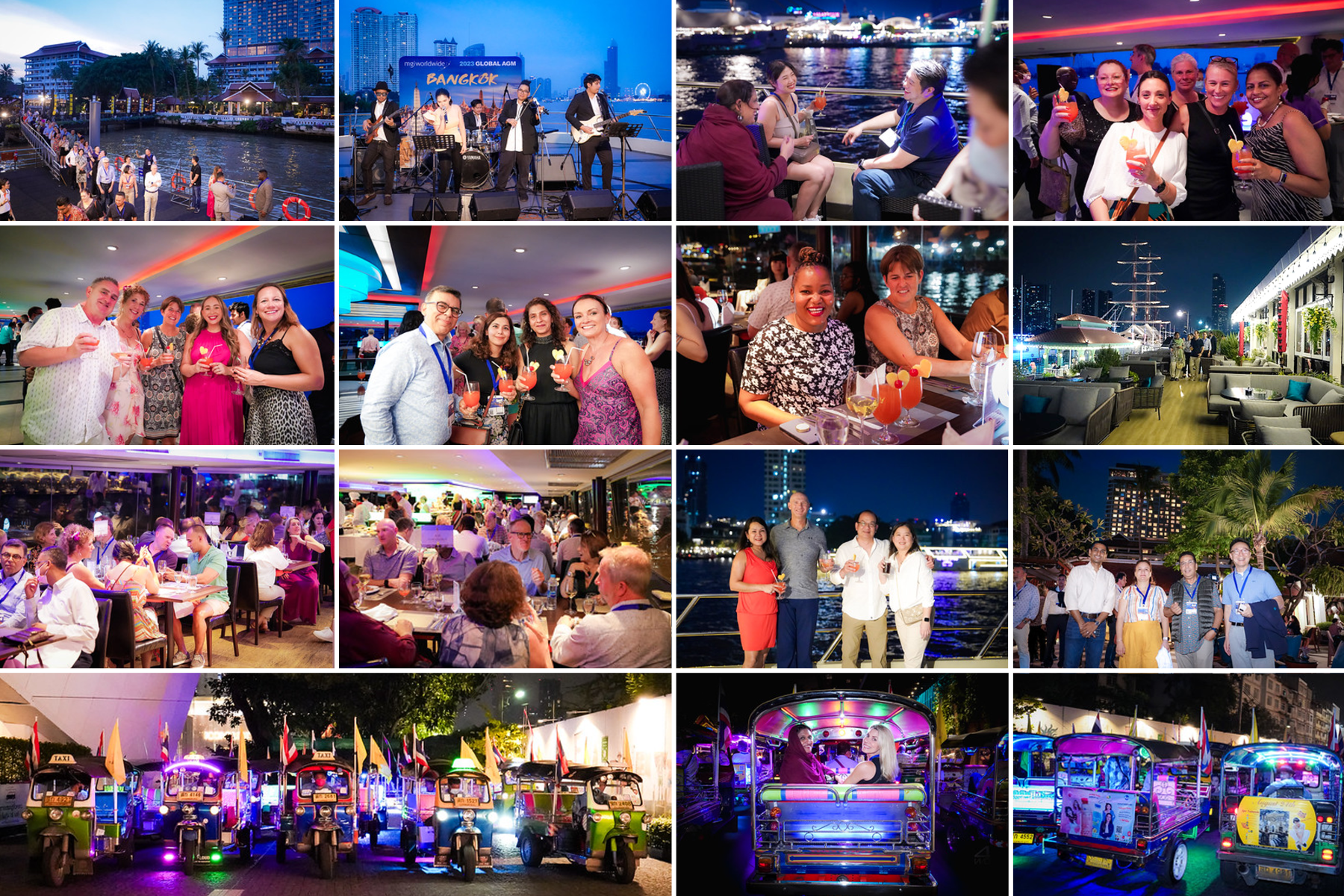 A snapshot of our members celebrating 25 years and more! (more to follow…)
We were thrilled to launch the new Member Loyalty Programme in Bangkok to acknowledge our long-standing members in front of a truly global audience! More news to follow on this very soon!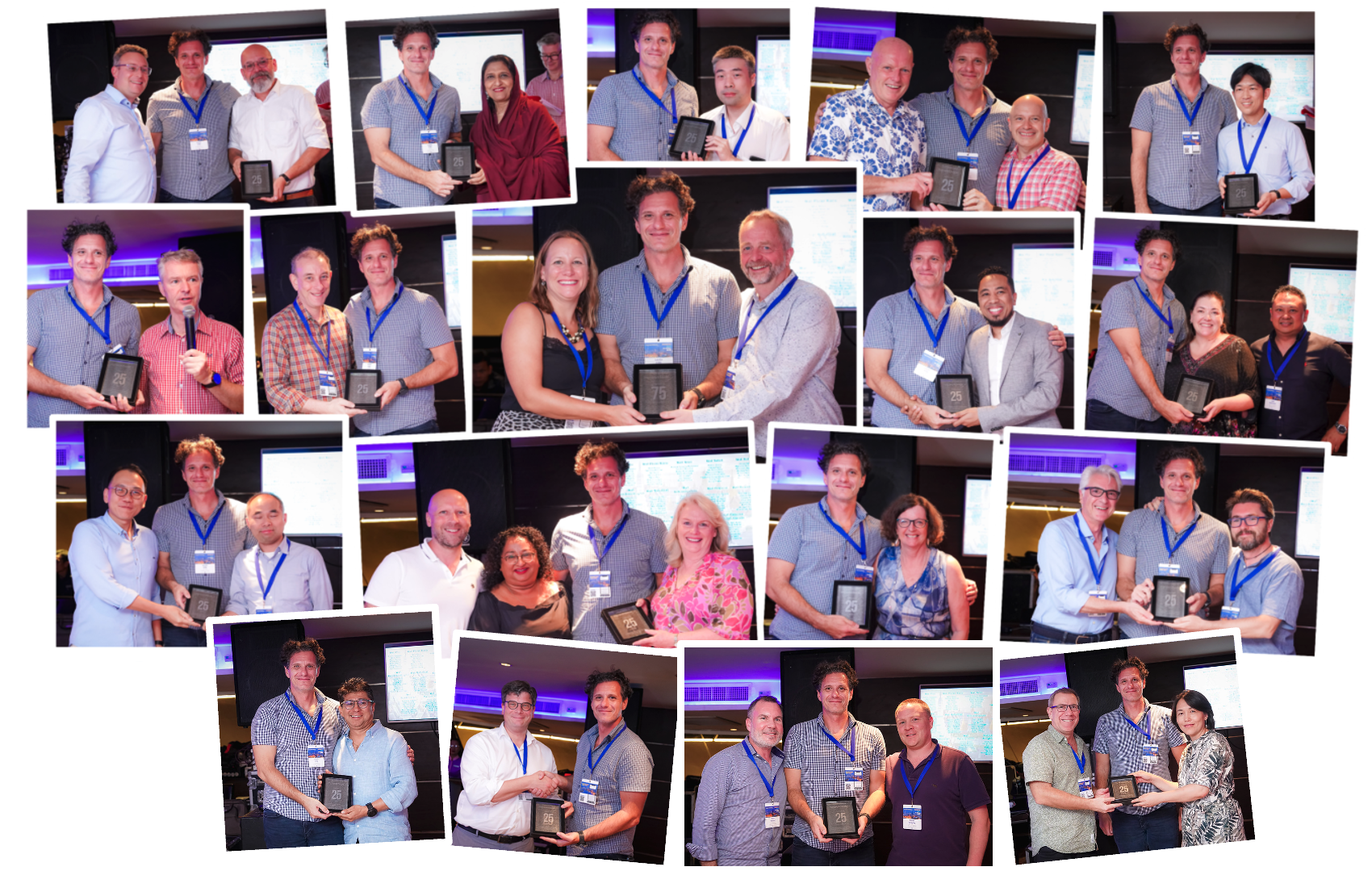 Thank you for your feedback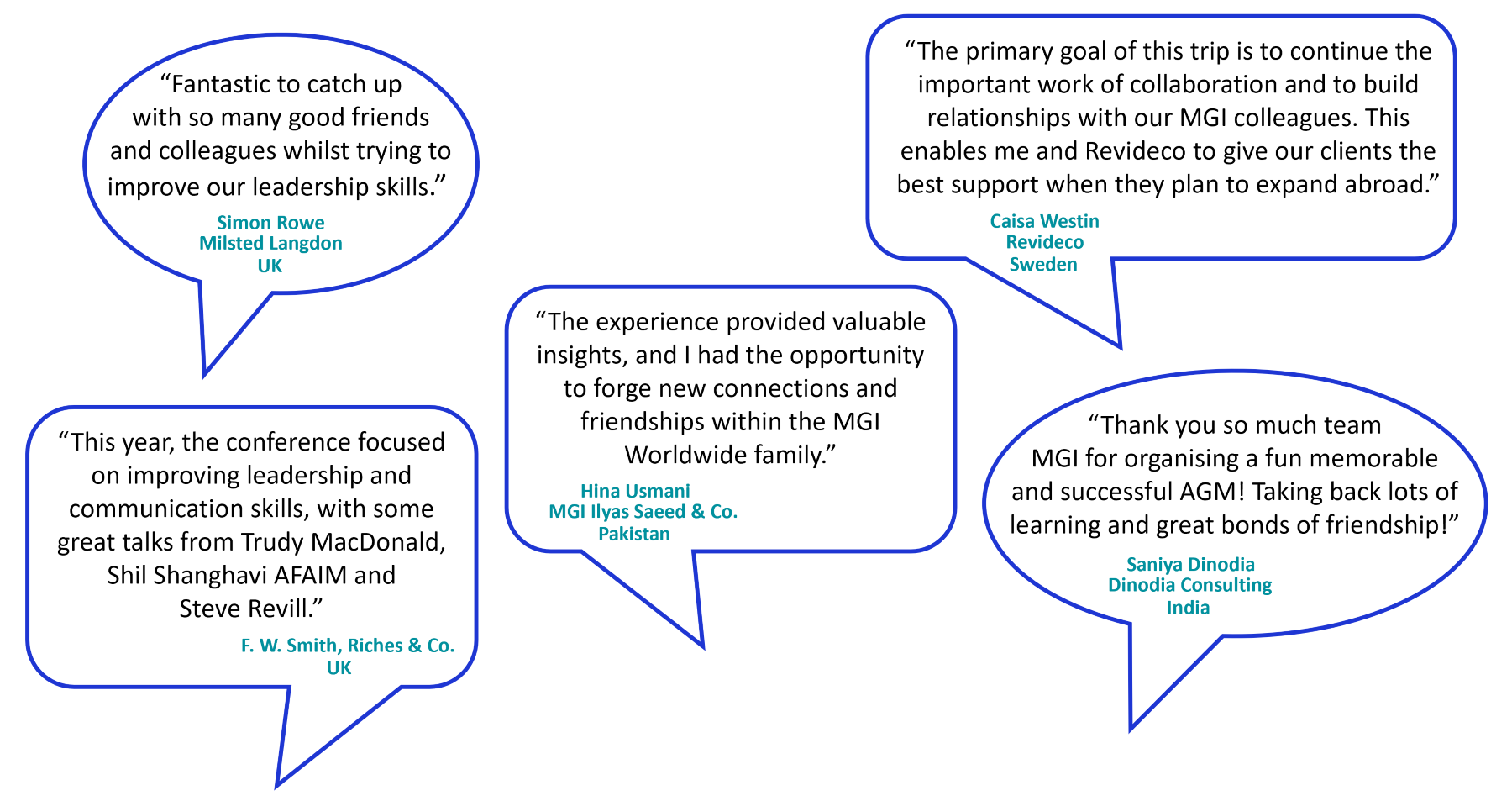 ... and to our contributors
Special thanks go to Thailand host Thanadee Hongratana-uthai (Partner at MGI's Nathee Audit Co.), for his warm welcome and wonderful generosity of Thai scarves, and Phisunt Tinakhat ("Pete") for taking us through an immersive journey through the heart of Thailand helping us understand, feel, and respect this enchanting nation.
IFAC President, Asmaa Resmouki and Vice President of AICPA & CIMA, Michelle Mullen for a thought-provoking insight into the profession and more. Trudy McDonald, our award-wining guest speaker for a high impact and interactive workshop on Leadership in Challenging Times and our public speaking specialist Shil Shangavi for his extraordinary storytelling helping us build relationships through conversation, and MGI's very own Steve Revill (Rickard Luckin) and Matt Bramhall (MGI Joyce I Dickson) for providing their valuable insights.
Our sponsors Everperform, especially Tim Thompson and Daniel Spitty for their contributions and for joining us in Bangkok. We look forward to more this November in Edinburgh!
Follow-on sessions – Join us in November and December
Guest speakers Trudy and Shil are offering follow-on sessions to further the conversation and provide an opportunity for members to gain additional insights and ask questions. Members can visit the global events calendar for more details and to register by clicking here.
Resources for sharing
Thailand - Culture and History: what makes it tick - Dr Phisunt Tinakhat (PDF)
AICPA - State of the Profession - Michelle Mullen (PDF)
Leadership In Challenging Times - Trudy MacDonald slide deck (PDF)
Accountability framework - Trudy MacDonald (PDF)
Future proofing your organisation - Trudy MacDonald (PDF)
Plan on a Page Template - Trudy MacDonald (PDF)
Weekly Leadership Team Meeting Agenda - Trudy MacDonald (PDF)
Sponsor: Everperform & Everperform the lived experience - Daniel Spitty and Matt Bramhall (PDF)
Building relationships through conversation - Shil Shanghavi slide deck (PDF)
Handout, Shil Shanghavi (PDF)
Download our Photos!
Go to MGI Worldwide's Flickr account to see all photos from this event.
MGI Worldwide, is a top 20 ranked global accounting network and association with almost 9,000 professionals, accountants and tax experts in some 400 locations in over 100 countries around the world.