Hong Kong-based Kenneth Chau & Co., explains why MGI Worldwide accounting network is valuable to their firm
Speaking at the 2018 MGI Asia Regional Meeting, Kenneth Chau, senior partner at Kenneth Chau & Co., Hong Kong, explains how MGI Worldwide has contributed greatly to their success since becoming part of the global accounting network 40 years ago.
Discussing why MGI Worldwide has become so important to the firm, Kenneth Chau explains that since Hong Kong has become an international financial hub, clients need to be more aware of financial and tax matters abroad.
By being part of MGI Worldwide, Kenneth Chau & Co. is able to access knowledge and expertise that they can bring to their clients.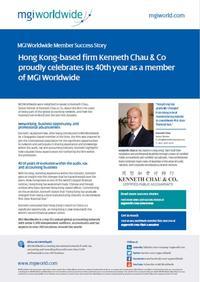 Kenneth goes on to say that being able to partner with member firms is important to their business as it demonstrates the firm's international affiliation, which enables clients to trust in their ability to provide services on a global scale. As a result of their connection to MGI Worldwide, the firm's client base has increased considerably.
Download the Success Story here.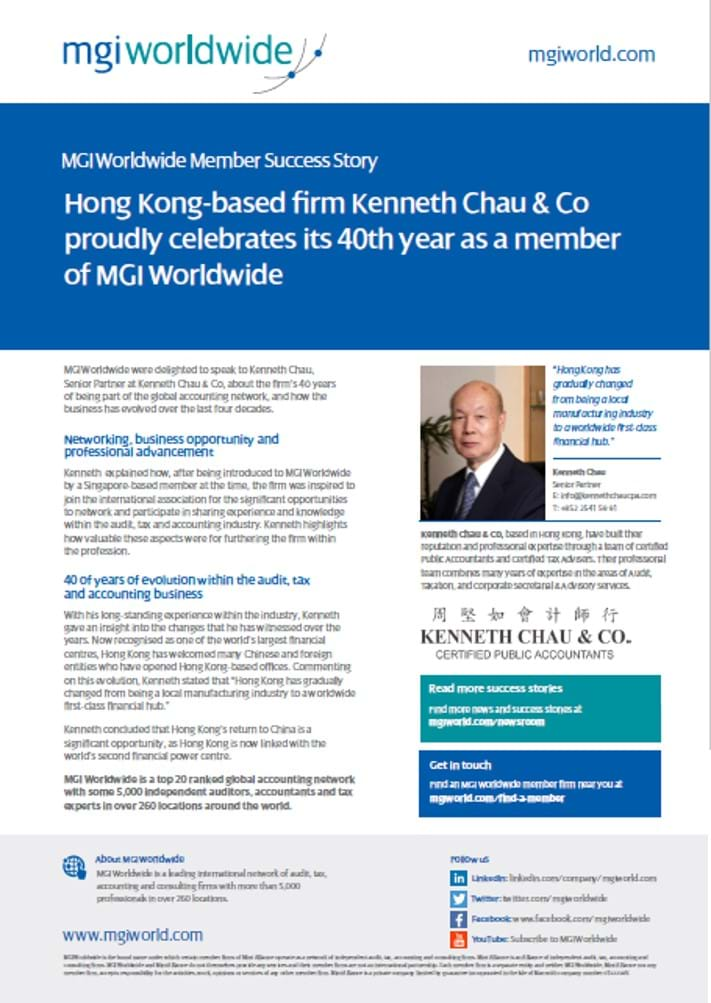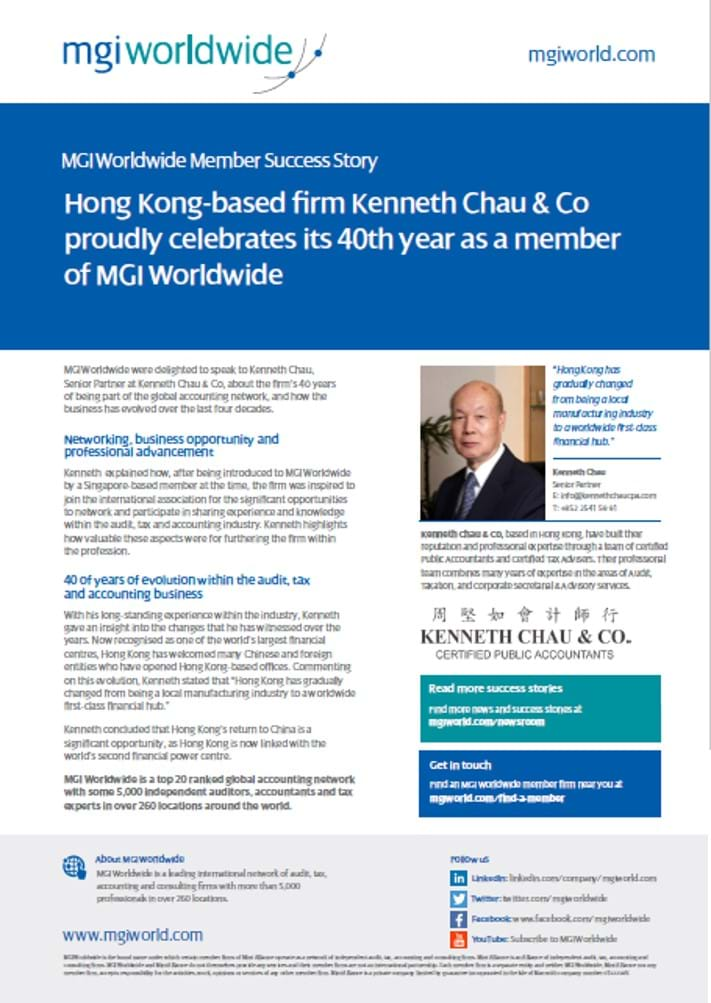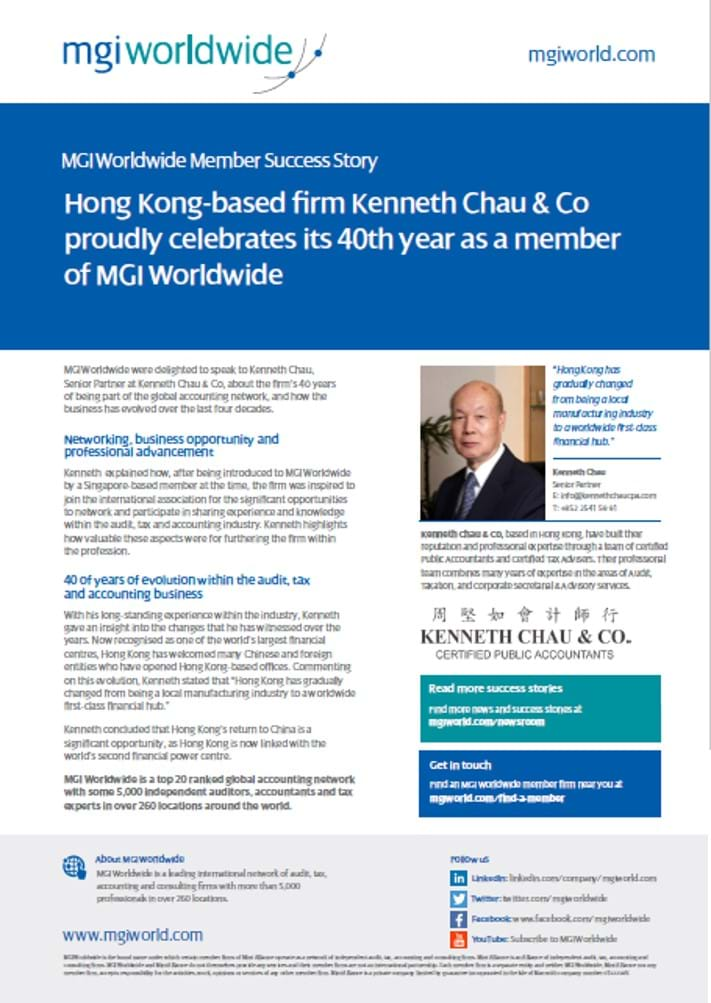 Watch the testimonial video here:
For more information on Kenneth Chau & Co., see the firm's online profile here.
Don't forget to connect with MGI Worldwide on social media!
You can stay in touch and keep up-to-date with what's happening across the MGI Worldwide international network on LinkedIn, Facebook, Twitter, and more recently on our NEW YouTube channel where we post new updates regularly. Simply search "MGI Worldwide" and click to Follow us, and subscribe to our new YouTube channel to help us reach 100 subscribers or more.
MGI Asia is part of MGI Worldwide, a top 20 ranked international accounting network with some 5,200 independent auditors, accountants and tax experts in over 260 locations around the world.