Irish government announces its 2023 Budget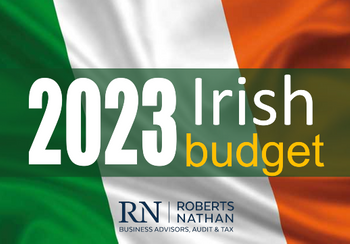 MGI Worldwide accounting network member firm Roberts Nathan, based in Dublin, comments on the international tax elements of the Irish Budget 2023, recently announced by the government.
Irish Government Budget for 2023
The Irish Government have delivered Budget 2023 which the Minister for Finance, Paschal Donohoe, specifically referred to as a "cost of living" Budget.
The Minister referred to the difficult balancing act faced by the Government to help ease the burden of the rising costs of living on the public while also not driving up inflation which is currently at 8.5% in Ireland for 2022.
In this regard, the measures introduced were weighted strongly towards individuals' financial position rather than towards businesses and corporates. However, there was commitment by the Minister in relation to maintaining Ireland's competitiveness and safeguarding Ireland's attractiveness as a destination for talent and foreign direct investment.
It was noted during the speech that in addition to our 12.5% headline corporation tax rate, Ireland will also ensure that they continue to play to their traditional strengths of a forward-looking business environment and an educated and dynamic workforce. In October 2021, Ireland committed to the two-pillar agreement and they continue to work on developing the appropriate implementation of a minimum effective tax rate of 15% for specific large multi nationals.
Some other announcements which improve Ireland's international corporation tax regime include:
For businesses carrying on R&D functions, the Government has committed to enhancing the current R&D credits to make amendments to the payable element of R&D credits to align with other EU countries. At present unused R&D credits are paid out over 3 years and it is likely this will improve this regime to provide for a 100% refund in year 1.
The Knowledge Development Box regime, which allows companies avail of an effective corporation tax rate of 6.25% on qualifying trades has been extended a further 4 years to 31 December 2026.
The Special Assignee Relief Programme, which allows for a reduced income tax rates on employees seconded to Ireland, will continue until 2025 and the qualifying income has increased to €100,000 to encourage further inbound expertise.
Although there was no major changes from an international tax aspect announced in the Budget, the dedication to the above significant reliefs and commitment to the EU and OECD international tax reviews show Ireland's desire to attract FDI with a competitive and transparent corporation tax regime. As the only remaining English speaking member of the EU with a highly qualified workforce, Ireland remains an extremely attractive location for companies looking to establish an EU presence.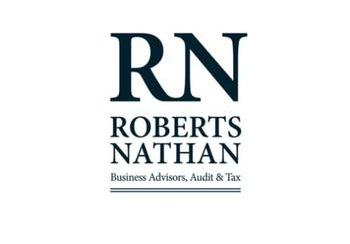 About Roberts Nathan
Roberts Nathan is a full-service accountancy and business advisory firm with focus on the interests of the business owner rather than simply on the business itself. The firm aims to ensure that their business is working for the client and not the other way round.
You can find out more about Roberts Nathan at their website or on their firm profile page.
MGI Worldwide with CPAAI, is a top 20 ranked global accounting network and association with almost 9,000 professionals, accountants and tax experts in some 400 locations in over 100 countries around the world.