July's member spotlight on Caisa Westin from Sweden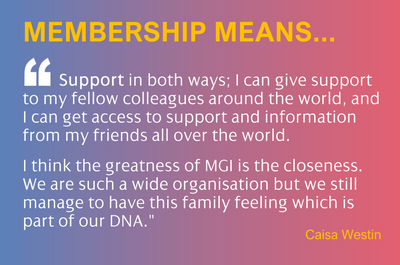 This month's Member Spotlight, features Caisa Westin, of MGI Worldwide member firm Revideco AB, based in Stockholm, Sweden.
Caisa talks about the importance of the two-way support within the network: the support she provides and the support she receives from fellow members in return, and highlights the closeness among members as a major advantage of being part of MGI Worldwide family.
What Membership means to me is support

About Revideco AB
Revideco AB is not one of the big accounting firms but it has ample recourses at its offices in Stockholm, Skellefteå and Göteborg. They are authorised accountants and auditors and have provided qualified accounting, audit, and consultancy services in Sweden since 1994.
For more information about Revideco AB visit their profile page or website.
MGI Worldwide, is a top 20 ranked global accounting network and association with almost 9,000 professionals, accountants and tax experts in some 400 locations in over 100 countries around the world.