Keep up to date with the ever-developing world of Brexit with our latest webinar!
Brexit is still very much a topic of concern for many businesses and – whether you were in favour of the UK remaining in Europe or leaving - its exit has spelt several changes.
Representing the MGI Worldwide CPAAI Global VAT Specialist Group, Client Service Director Ian Marrow, from Rickard Luckin Limited recently hosted a webinar on post Brexit changes for businesses.
This webinar looked at where we currently stand with Brexit and VAT, what the future holds and what issues are being faced. Taking place on Wednesday 7 July, attendees from across the world tuned in to hear the valuable advice given. If you missed it though, it is not too late!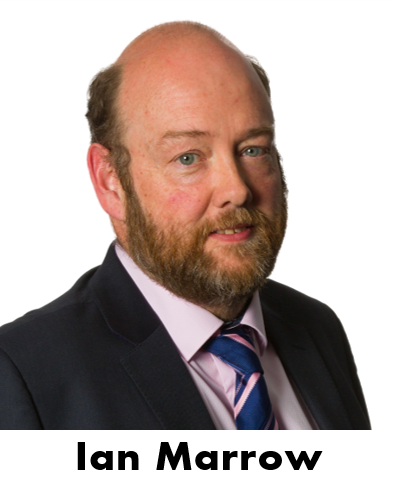 Now, halfway through the first-year post-Brexit, many businesses involved in trading with Great Britain are experiencing a steep learning curve. Ian covered terms such as origination, transit codes, PVA, and incoterms which are now becoming everyday issues as well as taking a look at previous processes and simplifications that are no longer available.
During his presentation, Ian outlined the current revised timings for the second and third phases of Brexit. The second phase will especially impact on the movement of animals, food derived from animals, non-edible animal by products, plants, and plant-based materials. The third phase will be an introduction of "full" checking of imports and exports (currently HMRC are using a "light touch"), and a requirement to make all declarations at the time of the movement of the goods.
"Thank you very much Ian. The training was absolutely on point."

Charles Kweku, MGI Oak Chartered Accountants, Ghana
Watch the webinar recording 

More about our Global VAT Specialist Group
VAT legislation is complex and constantly evolving. Our experienced indirect tax specialists provide a centre of excellence in the field of VAT and customs across the world. Besides compliance questions, these experts can answer any day-to-day questions as well as assist you, among others, with the correct qualification of transactions, evaluations of contracts, VAT audits and setting up processes together with creating manuals and guidelines.
For further support regarding your clients' VAT issues, please contact our Global VAT Specialists, or speak to Nicki Lynn [email protected]
MGI Worldwide with CPAAI, is a top 20 ranked global accounting network and association with almost 10,000 professionals, accountants and tax experts in some 460 locations in over 100 countries around the world.