Members gather for first Africa Region Meeting in Nairobi, Kenya, after a hiatus of 3 years
Hosted by MGI Worldwide member firm MGI Alekim LLP, the 2022 Africa Region meeting was held earlier this month in Nairobi, Kenya. It was great to see every African member firm represented - with the exception of our two Congolese firms who suffered a last-minute change of visa rules, which sadly left them stranded at home - though Daddy Nkuvo Wena, as the IC Member and leader of the Africa Region, managed to make a virtual appearance.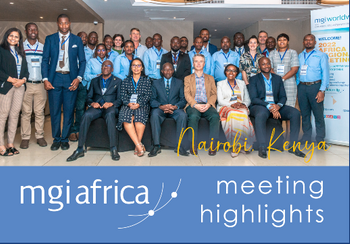 Great attendance
With over 30 people physically present, the 2022 meeting got off to a great start on Friday 11 November. Daddy kicked things off, making his welcome address via zoom. That was followed by each delegate present introducing themselves and their firm, what they do, and what they hoped to achieve from taking part in the meeting.
Engaging speakers
Felix Kimoli, Managing Partner at the host firm found some amazing speakers: Dr. Winnie Iminza Nyamute (IFAC Board member) led with a rapid foray into the changing role of the accountant, based on changes in technology, climate, sustainability and society. Within minutes she had delegates thinking as she drove them to be more proactive and strive to shape the future as opposed to letting the future shape them.
On Day 2, 12 November, attendees were led through an interactive session on Contemporary Business Strategies, by Edwin G. Thiongo, Managing Partner Knight Castle & King LLC, who helped shape understanding on future opportunities and challenged his listeners to adapt.
The "Growing your business" session and open discussion lead by Ahmad Yahaya of Haruna Yahaya & Co was embraced by all members, with many providing great ideas and initiatives on how to develop & grow their practices including new service lines and being efficient in running their businesses. Technology was uppermost in many member's minds and sponsor Profsoft represented by Nico Henn spoke about the "Paperless Practice" and provided members with many insights on how best to integrate technology.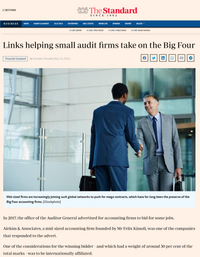 Felix meanwhile, had conjured up a Kenyan business journalist to keep CEO Chris Borneman, and Regional Director Audrey Danasamy, on their toes with a short notice interview – the product of which generated 3 separate articles helping raise both the profile of MGI Worldwide, and of Felix's firm MGI Alekim LLP, there in Nairobi, in Kenya, whilst also promoting the MGI Africa regional meeting and the quality & capability of network members across the region. Click here to read.
A region that's alive and kicking!
Perhaps the most exciting thing about the meeting was the energy and passion shown by members to put the Africa Region on the map as a key contributor to MGI Worldwide. From some of the network's oldest and newest members alike (membership not individuals' ages!), there was a real drive to make a difference. Within 2 days the region had agreed the requirement for a Regional Coordinating Committee, outlined some initial tasks, and resourced it with willing volunteers; thank you Ahmad, Alan, Baraka, Fanuel, Felix, and Patricia (amazing scribe – thank you).
Chris Borneman, CEO, comments:
"I was amazed by the passion and enthusiasm in the room, and the members' determination to put the Africa Region firmly on the map as an equal regional partner in MGI Worldwide, with member firms drawing on all of the value the network can provide them, and offering equal value in return. An unstoppable force!"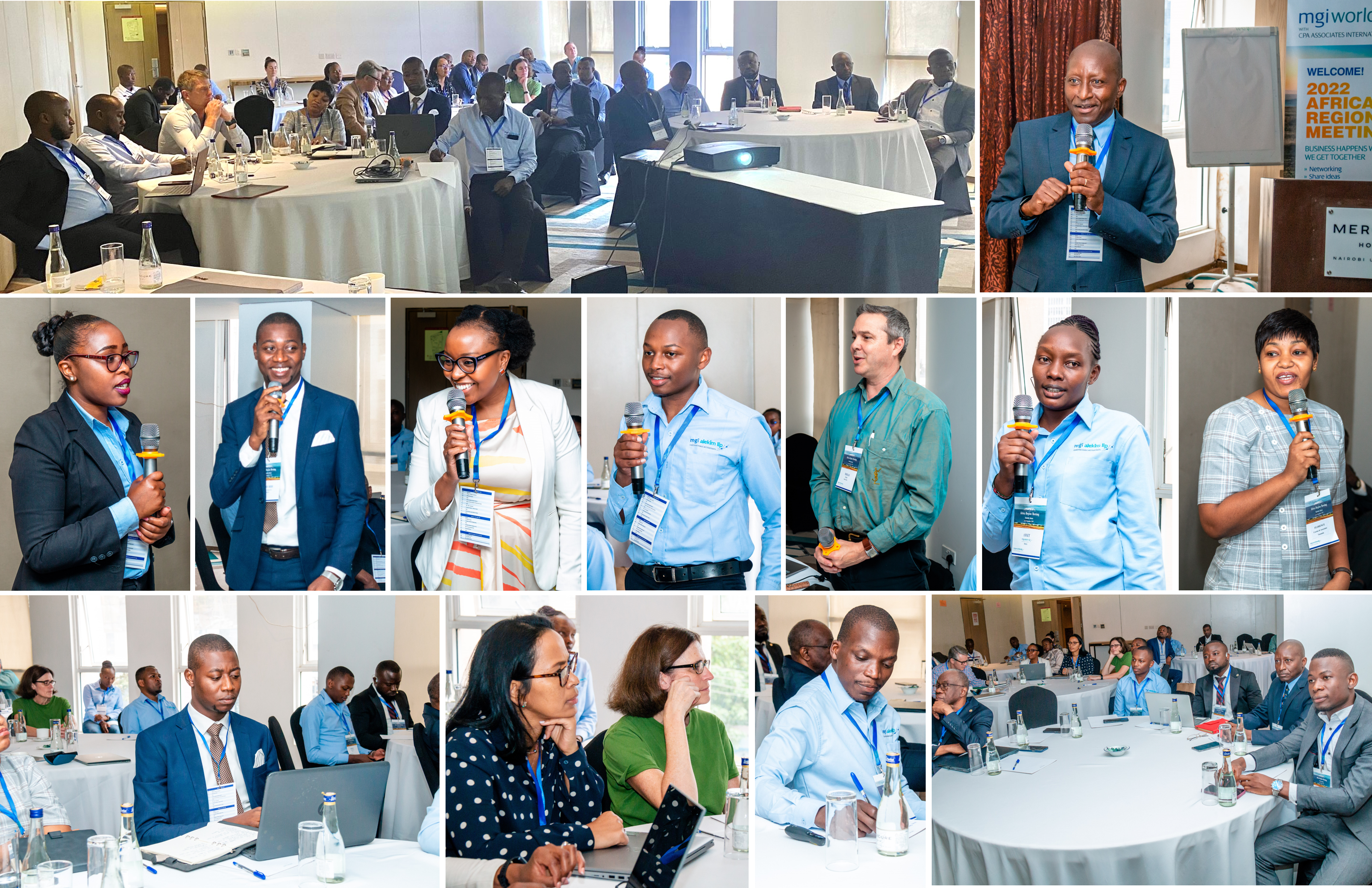 Making the most of time in Nairobi
And whilst delegates were still drawing breath from the conference, on the afternoon of Day 2, Felix had everyone visiting a giraffe centre, touring his new offices, rushing around a Masai market, popping off for a quick trip to the MGI Alekim LLP forest, and then arranged an amazing dinner where everyone experienced the most wonderful Kenyan cuisine – preferably with no cutlery. A small band of determined members then went on to dance the night away – great memories and a great conference – great job MGI Alekim and everyone else involved– thank you!
"With grateful thanks to Felix and Audrey – an amazing conference in an amazing country. The bar has been set high." Chris Borneman, CEO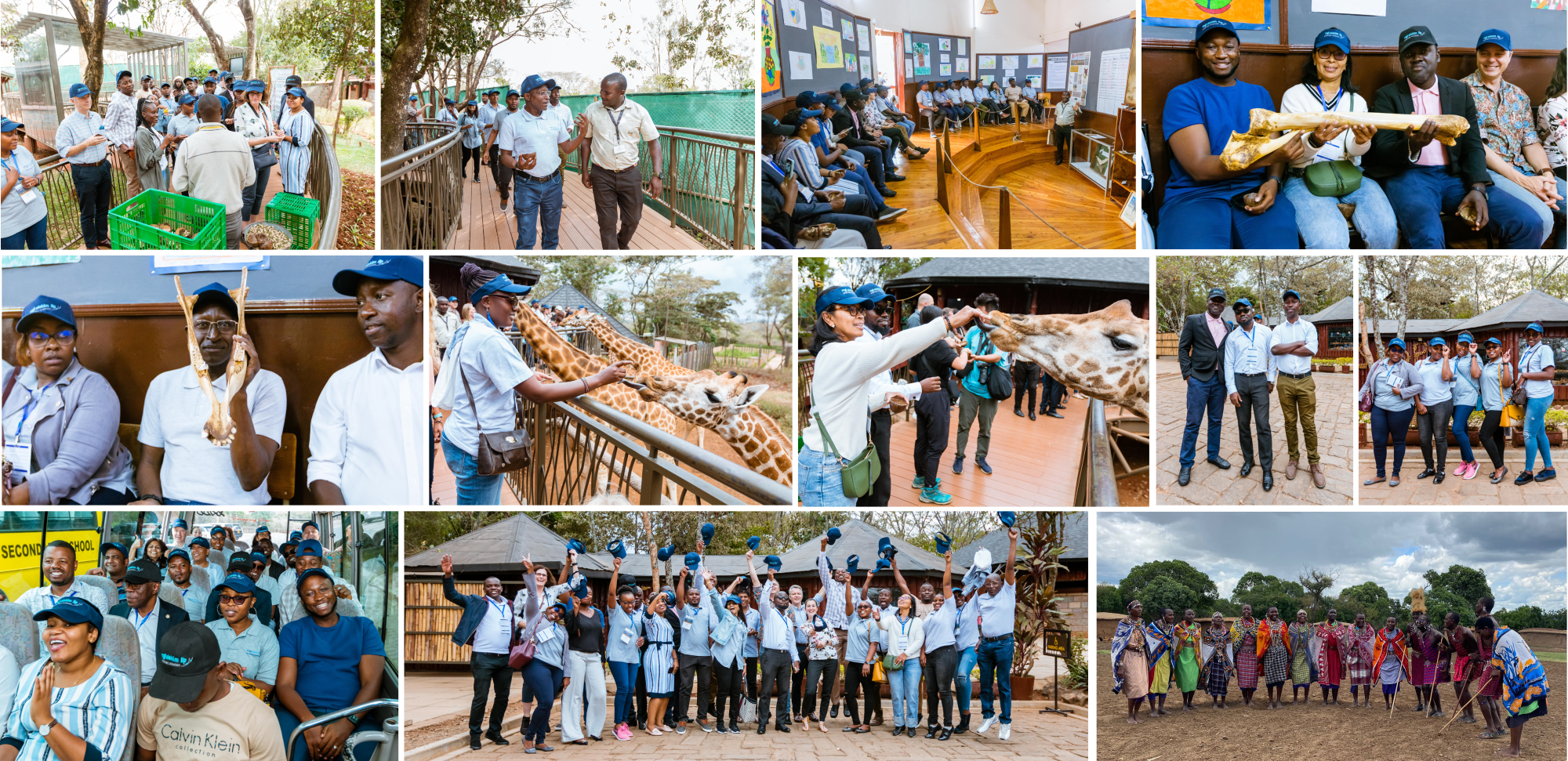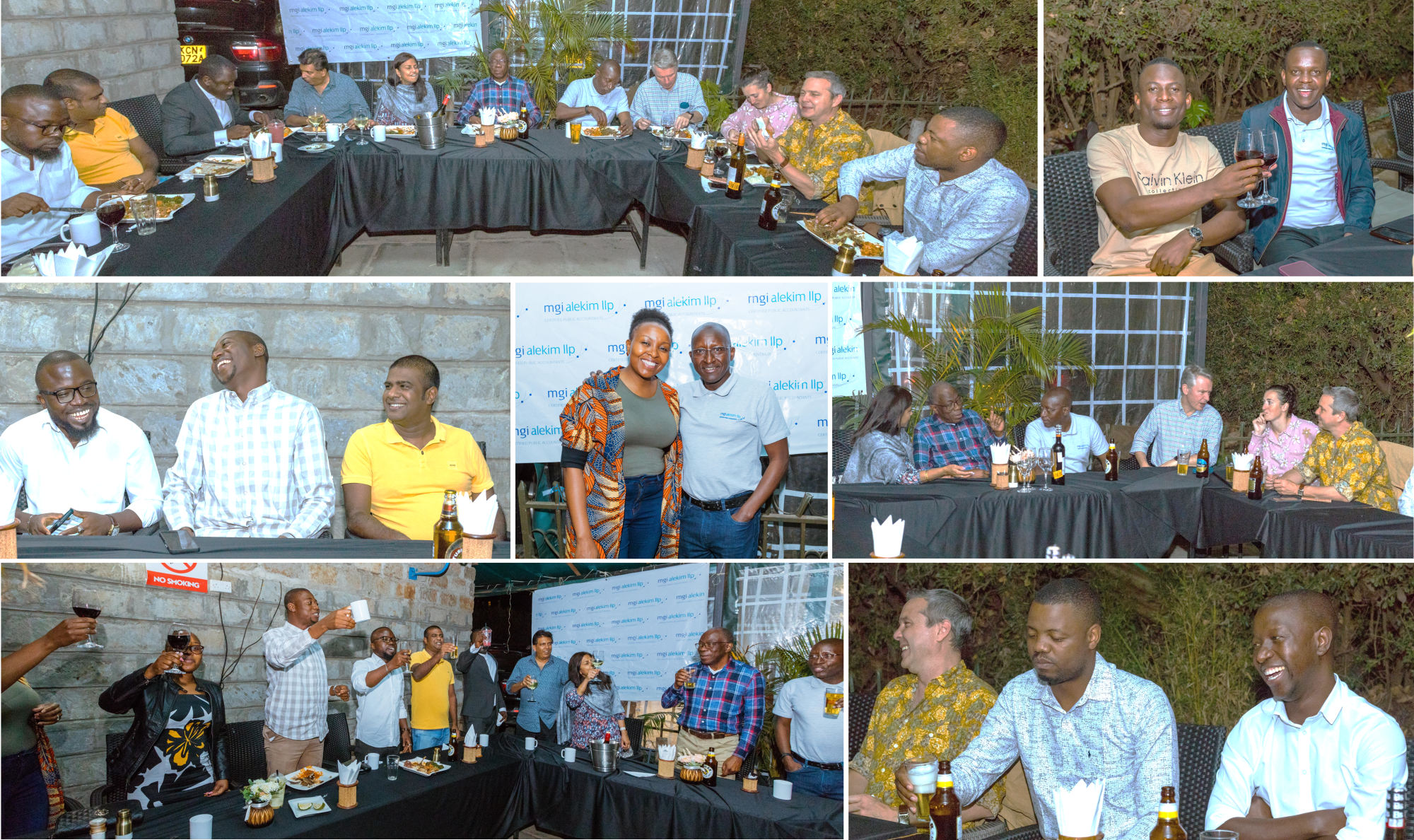 Be sure to visit our Flickr page to see all the photographs from this great event!

MGI Worldwide with CPAAI, is a top 20 ranked global accounting network and association with almost 9,000 professionals, accountants and tax experts in some 400 locations in over 100 countries around the world.