MGI Alekim planting 500 seedlings for Earth Day, great to see!
Great initiative from MGI Worldwide member MGI Alekim, based in Nairobi, Kenya, planting 500 seedlings this year.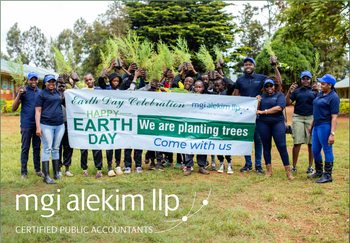 Each year more than a billion people celebrate Earth Day to protect the planet from things like polution and deforestation.
By taking part in activities like this, planting trees, we're making our world a healthier, happier place to live!
MGI Alekim comments on Earth Day initiative
"We all have a role to play in creating a sustainable environment around us. Each of us has something that we can offer Mother Nature. Trees and forests play an essential role in mitigating the dire impact of climate change that has seriously affected our planet today. Celebrating/marking Earth Day is one of the most important things we can do to contribute to the health of the planet. The health of our planet is essential to our own health and well-being and to our future. On this year's Earth Day April 22nd, we aligned ourselves with SDG 13 "Climate Change" by planting trees at Karura Kanyungu School. We managed to plant about 500 trees. Thanks to all social change makers who participated in this noble activity."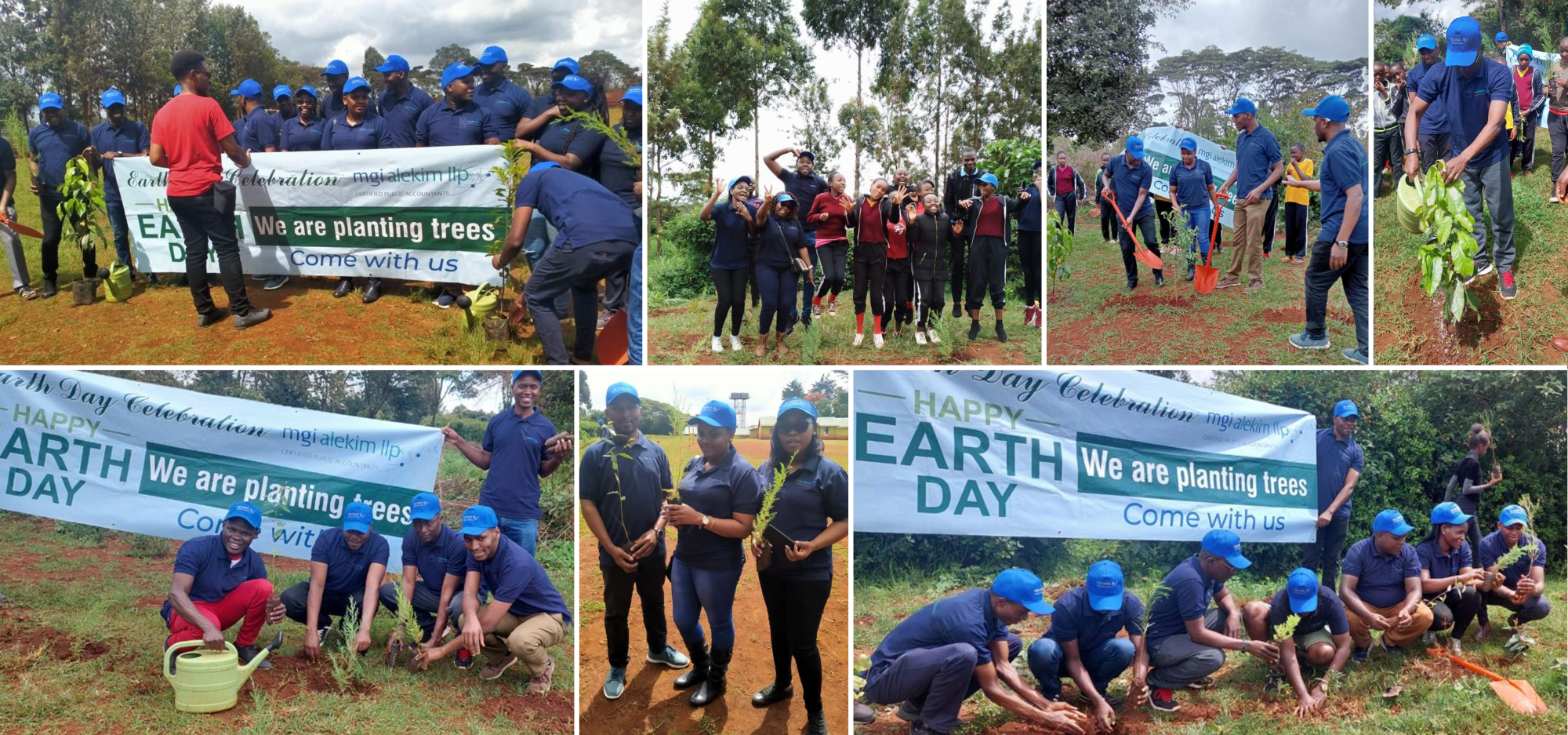 About Earth Day
Earth Day is an annual event on April 22 to demonstrate support for environmental protection. First held on April 22, 1970, it now includes a wide range of events coordinated globally by www.earthday.org.
Today, Earth Day is widely recognised as the largest secular observance in the world, marked by more than a billion people every year as a day of action to change human behavior and create global, national and local policy changes.
About MGI Alekim
Members of MGI Workdwide since 2018, part of MGI Africa, MGI Alekim has a wide experience in dealing with a vast range of business sectors, including; distribution, manufacturing, agriculture, service, hospitality, not for profit organizations, building, and construction, Faith-Based, NGOs and others. With a leading position in providing Audit and Assurance their role is also to be their clients trusted business partners.
Interested to learn about MGI ESG Journey? Join us for our next ESG call!
If you are seeing a growing interest in ESG issues in your local market and among your clients and employees, but unsure of where to start or you are already on the path to starting your ESG journey, and want to learn more, we encourage you to join our regular MGI ESG Journey Group calls.
Join us on 10 May, 2023 for our next ESG call, at 09:00 BST (London) or 16:00 BST (London):
How can we help you with your ESG journey?

10 May, 2023 09:00 BST (London)
or
10 May, 2023 16:00 BST (London)
You can keep up to date on the latest events online at mgiworld.com/events/.
MGI Worldwide, is a top 20 ranked global accounting network and association with almost 9,000 professionals, accountants and tax experts in some 400 locations in over 100 countries around the world.