MGI Asia members meet regionally after a 3-year hiatus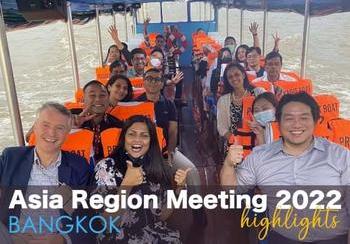 On 5 & 6 August, MGI Asia was pleased to welcome close to 20 delegates from across the region in Bangkok, Thailand, for the in-person 2022 Asia Region Meeting.
Firms from Bangladesh, Cambodia, India, Indonesia, Korea, Malaysia, Mauritius, Singapore and Thailand were represented at the meeting.
Agenda highlights
During the one and a half days of meetings, members discussed relevant topics and shared experiences and challenges pertinent to their business.
The presentation on Blockchain and unbundling of assets by Assoc. Prof. Kanis Saengchote was well received by members, with many saying that the speaker used simple terminology and explanations that made the subject matter easy to understand.
Making the most of your membership panellists Amit Chopra from GCA Associates Private Limited, India; Ralph Ratnaswamy from MustaphaRaj Chartered Accountants, Malaysia; and Thanadee Hongratana-uthai, from host firm Nathee Audit Co. Ltd, Thailand; shared their positive experiences as members of the network and provided suggestions and ideas on how members can use the MGI Worldwide brand name to enhance their local profile and reputation.
The last 2 topics on Day 1 ISQM1 & Embarking on the ESG journey were held via zoom. Jo Parker of Mercia advised members on what to expect and challenges that they might face in implementing ISQM1. The session on ESG and how members can participate and be an active proponent of ESG was presented by Paul Winder & Nicki Lyn of MGI Worldwide and Portia Patel from ESGmark®
Day 2 started with a break-out session of 3 groups to discuss how practices have evolved and what they are doing to remain competitive. The objective was for members to learn from each other, sharing ideas on how they can grow their business.
Members used this meeting to re-connect and to meet in person with each other for the first time after the merger. The presence of our new CEO Chris Borneman was most appreciated, and members got to hear what he has planned for the network.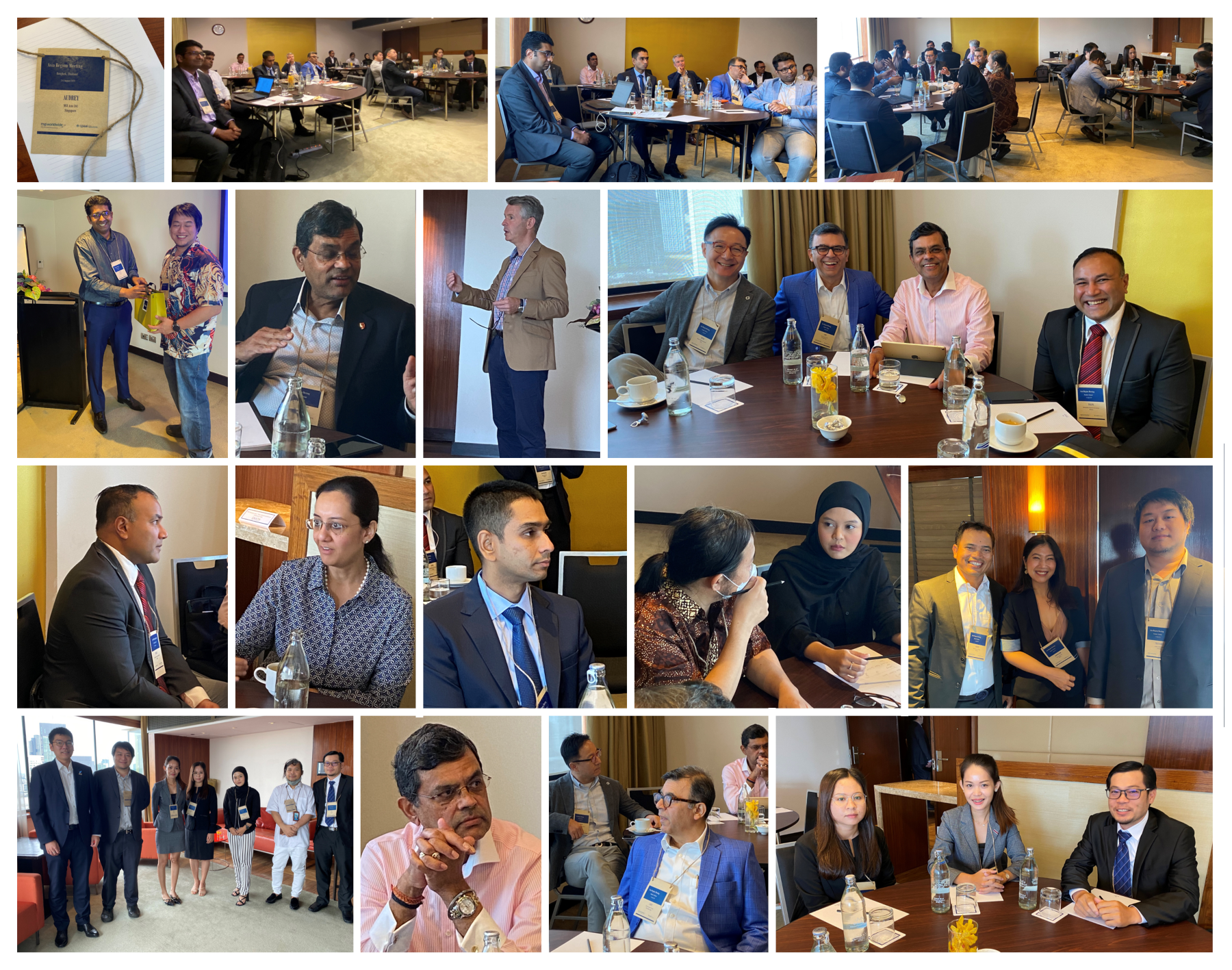 A taste of Thailand
In true Thai fashion, the host Nathee Audit Co. Ltd warmly welcomed all members. Thanadee and his team ensured that all colleagues were comfortable during their stay in Bangkok. In addition to organising a boat trip on the Chao Phraya River which was thoroughly enjoyed by all, the firm also hosted the dinner held at the Praya Dining, Palazzo Hotel serving royal Thai cuisine. Some members ended the evening with drinks at the 360 Rooftop bar of the Millennium Hilton Hotel.
Thank you
A big thank you to all delegates, and in particular to our host Nathee Audit Co. Ltd, IC Leader Imran Assan for chairing and leading the meeting, and Regional Director Audrey Danasamy for organising yet another amazing meeting!
For further information, please contact MGI Asia Regional Director, Audrey Danasamy at [email protected].
MGI Worldwide with CPAAI, is a top 20 ranked global accounting network and association with almost 9,000 professionals, accountants and tax experts in some 400 locations in over 100 countries around the world.