MGI Hong Kong firm joins a Professional Services Mission to China
Mr. Ken Yeung, partner of Kenneth Chau & Co. joined the Hong Kong Cross-Border Investment Services Mission to promote Hong Kong as the Gateway for Chinese Outbound Investment.
This Mission was jointly organized by the Hong Kong Trade Development Council (HKTDC) and the Departments of Commerce in Zhejiang and Fujian. The mission aimed to connect Hong Kong financial and professional services companies with mainland enterprises in the provinces of Zhejiang and Fujian, seeking partners for their overseas investment and business expansion interests.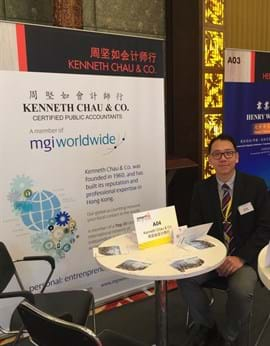 According to the Ministry of Commerce (MOFCOM), China's FDI reached US$145.7 billion in 2015, ranking it as the world's second largest investor economy behind the US. With China's 13th Five-Year Plan (2016-2020) further emphasising the importance of innovation and foreign investments as crucial vessels of growth, the upward trajectory of China's appetite for overseas investment partnership opportunities is expected to continue.
Mr. Ken Yeung promoted the Firm's services in Hong Kong and the worldwide connection to Chinese enterprises. He told the Chinese entrepreneurs "MGI Worldwide member firms will be able to help them to expand their business to the world".
For further information, please contact Ken Yeung at: [email protected]
MGI Asia is part of MGI Worldwide, a top 20 ranked global accounting network with some 5,000 independent auditors, accountants and tax experts in over 260 locations around the world.