MGI Latin America holds its annual meeting for international accounting network members in the heart of the Brazilian Amazon
This year, MGI Worldwide accounting association held its 2019 Latin America Meeting in Manaus, Brazil, attracting members from across the region.
The network's Manaus-based member firm MGI Controle hosted the event at the Hotel Tropical Executive, on the banks of the Rio Negro, on May 22-24, arguably winning the (unofficial) MGI Worldwide prize for 'meeting with the best view'.


Conference highlights
In addition to the spectacular setting, highlights of the meeting included: strategic discussions on the direction of MGI Worldwide at a regional and global level; informative presentations on technical matters aimed at promoting regional work; welcoming of new members; a guest speaker sent by Receipt Bank, from the UK, who came to talk about ways of incorporating technology into our business; talks on marketing and how to make better use of MGI Worldwide membership; and a site visit to MGI Controle where the hosts laid on afternoon tea.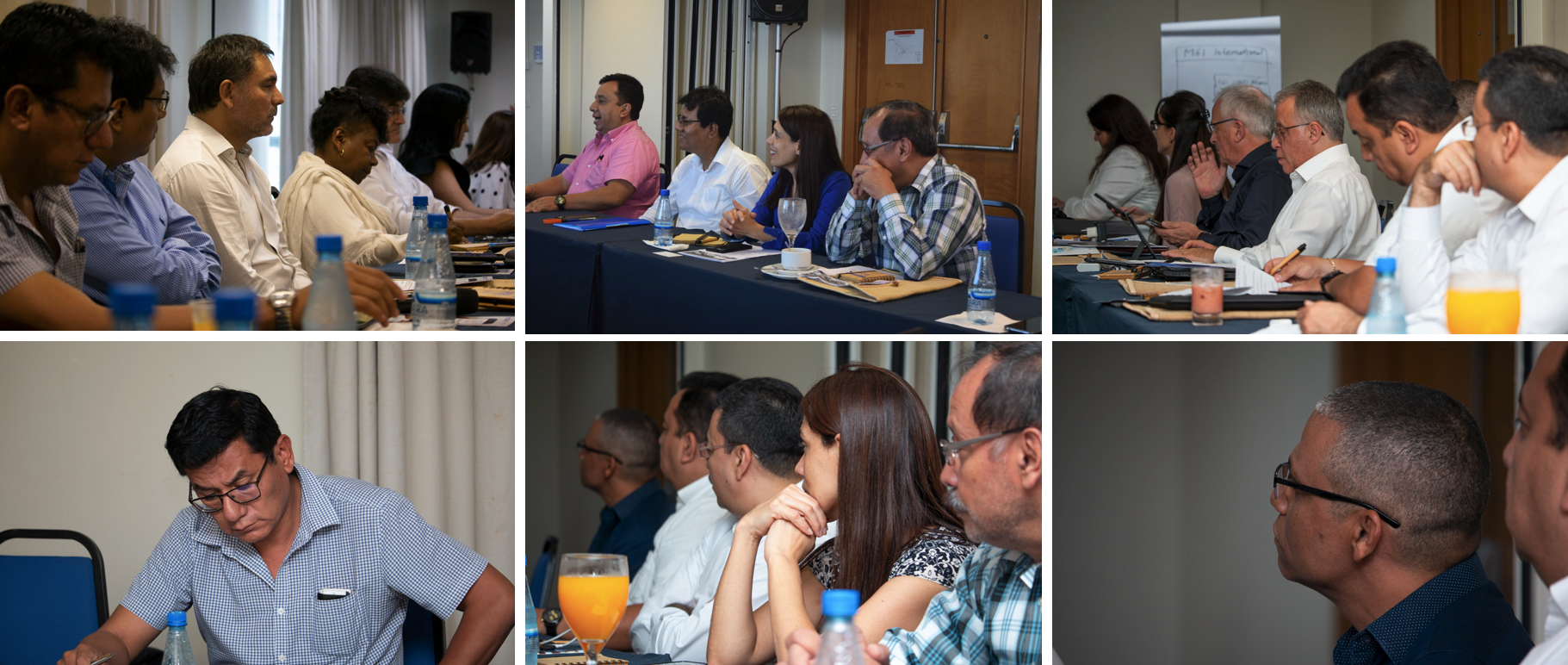 As usual, coffee breaks were catch up time

Spending time with friends
In true Brazilian style, music and good food were also a highlight of the meeting, allowing plenty of time to network with fellow delegates and friends - one of the key elements of any MGI Worldwide meeting.
The conference got off to a lively start on the first evening with a reception on the hotel terrace where attendees sampled Brazil's favourite cocktail, the caipirinha, and were entertained by a traditional Brazilian band and dance troupe.
There was, of course, an opportunity to visit the iconic Manaus Opera House, where members were fortunate to catch a rehearsal of an operatic production. Dinner on the last night was held at Palácio Rio Negro – the former 1903 Governor's palace – with exceptional live music by a group whose percussion instruments were primarily created from plants sourced in the surrounding Amazon rain forest.




The post-meeting tour included a boat trip to the meeting of the Amazon and Rio Negro, swimming with pink river dolphin and a lunch of grilled river fish.

A big thank you to Regional Director Andrea Pallas and host firm MGI Controle for organizing such an excellent meeting.
You can read the full highlights and download all of the presentation material online in the member area, meeting highlights section at mgiworld.com


For more information contact the Regional Director for MGI Latin America, Andrea Pallas [email protected] 
MGI Latin America is part of MGI Worldwide, a top 20 ranked global accounting network with some 5,200 independent auditors, accountants and tax experts in over 260 locations around the world.