MGI member firms from Malaysia and Vietnam contribute to the August edition of the IAB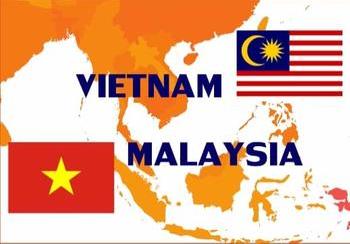 MGI Worldwide global accounting network members continue to offer their thoughts on the accounting climate in their respective countries, with representatives from two of our member firms being asked for their input for the August edition of the International Accounting Bulletin (IAB).
Malaysia's ESG strategy heralds growth
Business is booming in Malaysia as entrepreneurs rush to set up companies and local investors oversubscribe to a growing IPO market. Increased client demand, especially in non-regulated services, is good news for accountancy firms but there are challenges too.
The IAB spoke to MGI Worldwide member Ralph Ratnaswamy, Partner at MustaphaRaj Chartered Accountants, who explained that fee pressure and staff retention are the biggest stumbling blocks to the expansion and development of Malaysia's accountancy industry at the moment.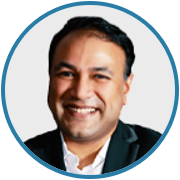 "Fee pressure continues to plague a majority of the Small Medium Practitioners (SMP's) as audit fees have remained stagnant over the last decade as clients view this service as purely a statutory obligation."
Ralph Ratnaswamy | MustaphaRaj Chartered Accountants
Ralph continues to explain how accounting fees have also felt pressure with the release of new accounting software platforms driving them down. In general, compliance costs have remained stagnant but in contrast, advisory related services have seen a surge as clients are willing to pay for quality of service.
Accountancy as yet underdeveloped in Vietnam
On the whole, the Vietnamese accounting industry is still underdeveloped and poorly trained, leading clients to place little value on the services offered. As businesses emerge from the pandemic, they are looking to cut costs and it is too easy to pressure accounting firms into lowering their fees.
MGI Worldwide member Pham Thi Huong from Vietnam Auditing and Valuation Company Limited talks about the auditing burden on small businesses.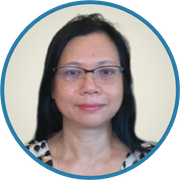 "Currently, Vietnam has more than 700,000 enterprises, but the accounting industry in Vietnam has not yet developed. This is because Vietnamese enterprises mainly recruit staff to work as accountants at the accounting department of the company.
Only a few small-sized companies use outsourced accounting services. The number of firms providing accounting services is still negligible, currently there are about 150 companies providing accounting services in Vietnam."
Pham Thi Huong | Vietnam Auditing and Valuation Company Limited
There is also an issue with the quality of service being offered. Pham goes on to explain how accountants in Vietnam are still lacking in both quantity and quality compared to international standards. With huge pressure on fees, this is only getting worse, and firms do not have the resources to up-skill.
On a high note
The most recent data has been published and we are thrilled to announce that our member firms are ranking highly against the other top accounting associations!
In Malaysia our member firms are ranking 16th for fee income and 17th for staff data. Our member firms in Vietnam are also ranking 16th for fee income and are 12th for staff data, whilst in South Korea our member firms are at 15th for both staff data and fee income. Ranking are also fantastic from Hong Kong where our member firms are 18th for both staff data and fee income.
For more information about our member firms in Malaysia and Vietnam:
Visit the MustaphaRaj Chartered Accountants website here or their firm profile page here.
Visit the Vietnam Auditing and Valuation Company Limited website here or their firm profile page here.
MGI Worldwide would like to congratulate our member firms in Malaysia and Vietnam who are responsible for helping achieve these fantastic results.
MGI Worldwide with CPAAI, is a top 20 ranked global accounting network and association with almost 9,000 professionals, accountants and tax experts in some 400 locations in over 100 countries around the world.