MGI Mexico Region publishes NEW Spanish-language 2022 Guide to Doing Business in Mexico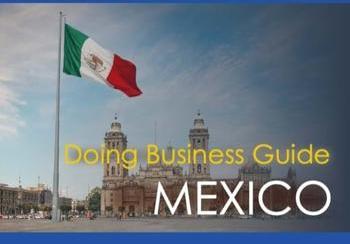 Mexican firms collaborate in the NEW Spanish-language 2022 Guide to Doing Business in Mexico, providing MGI Worldwide accountancy network members and their clients with relevant and accurate business and legal information.
Mexico overview
With a total area of nearly 2 million square kilometres, Mexico is the 5th largest country in the American continent and the 14th worldwide. Located in the heart of America, it has a privileged geographical situation in North America and, at the same time, integrates Latin America through the Spanish language, historical roots and culture. Additionally, Mexico is a natural bridge between the Atlantic and the Asia-Pacific region thanks to its extensive coastline.
Advantages offered by Mexico
Mexico is one of the main markets worldwide, with a population of over 126 million inhabitants. 62% of the population is economically active and about 43% is under 25 years of age: average age is 29 years.
The Mexican economy is the 2nd largest in Latin America and the 14th in the world, and shows a steady growth thanks to the pursuit of responsible long-term economic policies. The country has been working to become a competitive destination for investment, business development and productivity. In an international environment marked by a significant economic slowdown, Mexico seeks to maintain stable growth with a positive outlook into the coming years. Likewise, it enjoys the confidence of both national and foreign investors, representing an attractive and safe destination for investment.
Doing Business in Mexico
Access the Guide to Doing Business in Mexico, containing valuable insights into the Mexican business & legal environment:
General comments
Common forms of incorporation of firms
Income tax
International treaties on tax matters
Value added tax
NIF, financial statements and electronic accounting
International auditing standards
Opinion of financial statements for tax purposes
Our representatives in Mexico

Member firms collaborating in this NEW 2022 Guide to Doing Business in Mexico:

MGI Worldwide with CPAAI, is a top 20 ranked global accounting network and association with almost 9,000 professionals, accountants and tax experts in some 400 locations in over 100 countries around the world.