MGI Worldwide admitted as Member of the Forum of Firms
We are delighted to announce MGI Worldwide's admission as a Member of the Forum of Firms with effect from 1 January 2019. Joining the Forum of Firms is a major milestone for MGI Worldwide and will be of great benefit to many of our member firms across our international accounting network.
A further commitment to audit quality
Membership of the Forum demonstrates our further commitment to quality of audit and financial reporting in our member firms.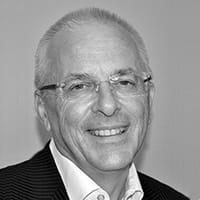 MGI Worldwide CEO, Clive Viegas Bennett, stated: "The extensive joining process included a very thorough review of our audit quality assurance processes. Membership of the Forum of Firm represents the logical extension of our strategy to improve the consistency of member quality worldwide."
Many advantages and benefits
For our members in developing regions, membership of the Forum demonstrates our commitment to high quality audit when competing with other firms for international work with global institutions and NGOs.
Meanwhile, for our members in more developed regions, MGI Worldwide's Forum membership allows us to engage constructively on global regulatory developments in the context of audit quality. 
Clive continued, "We now get a seat at the Forum table with approximately 30 other international networks. We have already contributed, with fellow Forum members, to discussions with the International Auditing and Assurance Standards Board about their work on quality control, as well as other standards and codes. The Forum and the standards setters welcome the input of mid-tier networks – membership of the Forum enables us to contribute even more."
About the Forum of Firms
The Forum of Firms is an independent association of international networks of firms that perform transnational audits. The objective of the Forum is to promote consistent and high quality standards of financial reporting and auditing practices worldwide — bringing together firms that perform transnational audits and involving them more closely with IFAC's activities in audit and other assurance-related areas. Members of the Forum of Firms must demonstrate their commitment to adhere to and promote the consistent application of high-quality audit practices worldwide, as detailed in the FoF Constitution. The Forum was founded in 2002 by the Big Four firms plus BDO and Grant Thornton and now  comprises 31 members – www.forumoffirms.org.
Don't forget to connect with MGI Worldwide on social media! 
You can stay in touch and keep up-to-date with what's happening across the MGI Worldwide international network on LinkedIn, Facebook, Twitter, and more recently on our NEW YouTube channel where we post new updates regularly. Simply search "MGI Worldwide" and click to Follow us, and subscribe to our new YouTube channel to help us reach 100 subscribers or more.  
MGI Worldwide, is a top 20 ranked international accounting network with some 5,000 independent auditors, accountants and tax experts in over 260 locations around the world.