MGI Worldwide continues to rank highly among the top 20 international accounting networks in Europe
MGI Worldwide is proud to announce it has maintained its position as a top-20 ranked international accounting network in major countries across Europe. These results draw on the latest data published in November and December by the International Accounting Bulletin (IAB).
Here we examine more closely the current state of play in several major European markets, namely France, Italy, Germany, Spain, Russia and the Nordics.
France
Overall, MGI Worldwide member firms in France recorded a five per cent increase in income fees to €43.1 million in the latest ranking data. At the same time, an eight per cent rise in staffing numbers saw personnel volumes increase from 500 to 541 individuals. As a result, MGI Worldwide ranked 15th for both fees and staffing data in the latest IAB analysis.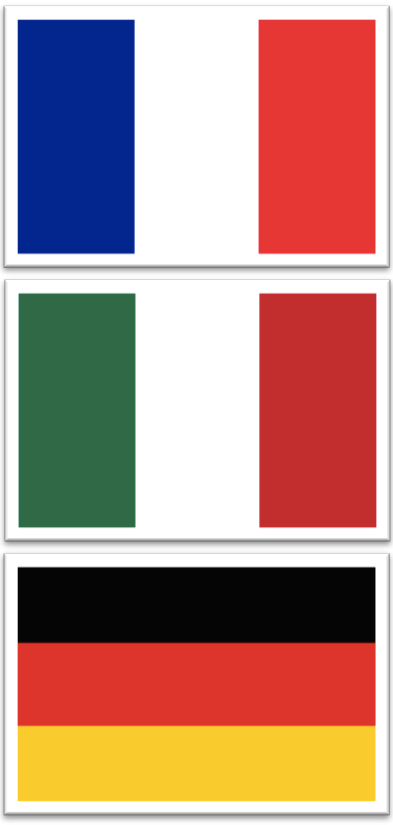 Stéphane Loubières, partner at MGI Worldwide member firm FCN, stated one of the great challenges facing accounting providers in France today is how to support more businesses following the end of many protectionist rules.
He commented: "Traditional businesses are not very confident as they have been suffering for a long time. Newer, more innovative businesses and startups are more confident. GDP seems to have risen in recent months, but it is not easy to feel it."
Italy
Fee income among MGI Worldwide accounting group member firms in Italy rose by 11 per cent in the latest dataset to €3.4 million. Meanwhile, staffing numbers were down by six per cent from 47 to 44. This meant the accountancy network secured rank 18 for both fee income and staffing numbers in the latest IAB figures.
Francesco Bartolucci, owner and co-partner at MGI Worldwide member firm Studio Pragma, explained that the introduction of new e-invoicing requirements for entities that supply petrol or diesel, or for sub-contractors operating in the framework of a contract with a public administration, will affect Italian accounting providers.
"These new requirements will have a strong impact on [the] way invoices are sent and received," he argued. "For example, the e-invoices have to be signed with a qualified or digital signature." 
Germany
Fee income among MGI Worldwide's 11 member firms registered an eight per cent increase from €39.5 million to €42.8 million, placing it in 17th place in the rankings, while staffing figures saw a two per cent year-on-year reduction from 458 to 451 personnel placing it 16th in the IAB's analysis.
Spain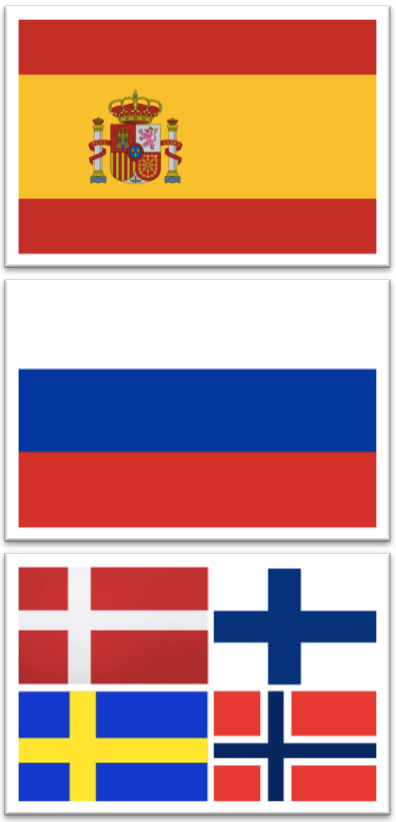 Fee income in Spain rose by five per cent year-on-year to €3.1 million. At the same time, staffing data shows a three per cent increase in personnel from 40 to 41. In this year's IAB rankings, MGI Worldwide member firms in Spain secured 20th position for both fee income and staffing numbers among the listed international accounting networks.
Russia
In Russia, MGI Worldwide currently ranks in 19th place for fee income and 20th for staffing volume thanks to our sole Russian member firm MGI GNK Group.
Nordics
Global accounting network members based in the Nordic region secured 15th position for fee income and 12th for total staffing numbers in the latest dataset.
Don't forget to connect with MGI Worldwide on social media!
You can stay in touch and keep up-to-date with what's happening across the MGI Worldwide international network on LinkedIn, Facebook, Twitter, and more recently on our NEW YouTubechannel where we post new updates regularly. Simply search "MGI Worldwide" and click to Follow us, and subscribe to our new YouTube channel to help us reach 100 subscribers or more.
MGI Europe is part of MGI Worldwide, a top 20 ranked international accounting network with over 5,200 independent auditors, accountants and tax experts in more than 260 locations around the world.