MGI Worldwide CPAAI continues to climb in Global Ranking as World's 17th Largest Network!
Exciting news from MGI Worldwide CPAAI as we move up in the world's Top 20 global rankings, securing 17th place in the Accountancy Age International Networks and Associations Survey 2020.
As a hybrid network and association, Accountancy Age have included us in their network rankings with combined total revenues of $945 million, securing our spot firmly in the Global Top 20. Together we represent more than 250 member firms in 450 locations in more than 100 countries around the world.
MGI Worldwide CPAAI CEO, Clive Bennett, comments "We are delighted to be recognised as the World's 17th largest network.  We have grown significantly through our merger and this upward movement in the Accountancy Age Global Ranking table reinforces our members' confidence in our service as one of the largest networks of accounting firms in the world."
Clive continues, "Despite the continuing economic uncertainty, we have been quick to respond in supporting and helping our combined membership through the crisis.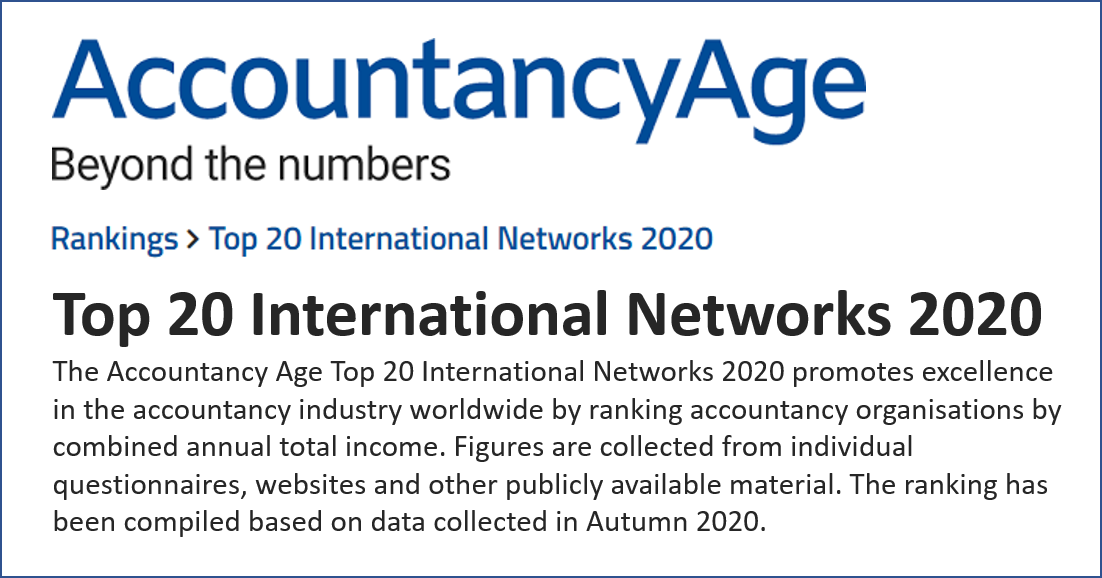 "We have held more than 80 global and regional webinars and open meetings since mid-March, and we held our first-ever Virtual Global Meeting with great success. The event attracted more than 700 members from more than 90 countries around the world, and some 40% were attending an MGI/CPAAI event for the very first time.
"I am immensely proud of everything that has been achieved since our merger at the beginning of this year and we look forward to supporting our combined membership further into 2021 and beyond."
The entire MGI Worldwide CPAAI network and association celebrates this achievement!
Accountancy Age is the leading accountancy news website for the accounting profession. The Accountancy Age International Networks and Associations Survey 2020 provides the latest picture of the international accountancy landscape.  
You can read all about the survey HERE and can see the full ranking of all Top 20 accounting networks HERE.
MGI Worldwide with CPAAI is a top 20 ranked global accounting network and association with almost 10,000 independent auditors, accountants and tax experts in some 460 locations in over 100 countries around the world.