MGI Worldwide CPAAI firms continue to consolidate the MGI Latin America brand across the region and strengthen relationships in their latest round of sub-region meetings
February marked the start of MGI Latin America's meeting season as firms across the region came together, virtually, in their sub-regions to continue the post-merger process of strengthening both the brand and their professional relationships.
CENTRAL SUB-REGION
The Central Sub-Region kicked off the meeting season on February 17, 2021, when 9 member firms from El Salvador, Guatemala, Honduras, Panama and the Dominican Republic, gathered online. One of the main agenda items was to discuss practical ways in which to work together, to maximise network and association membership to make each firm more competitive in their respective markets.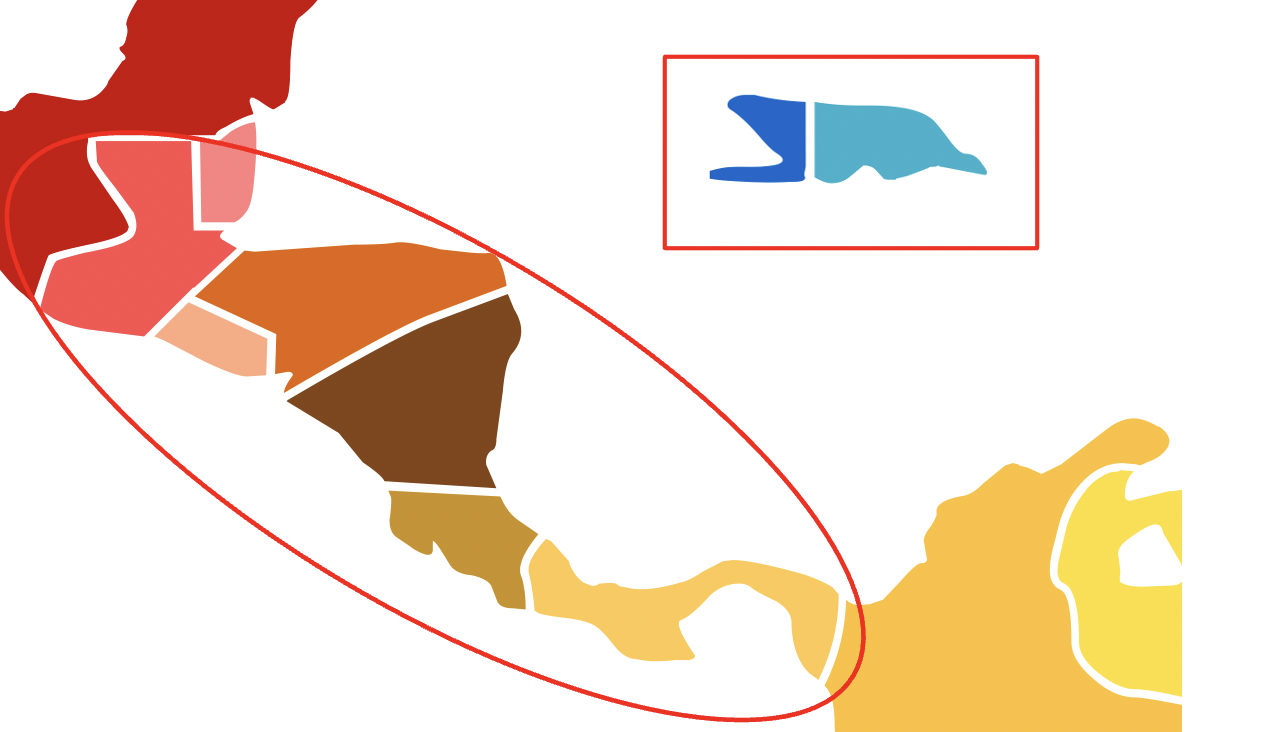 Comprising relatively small national markets, the group considered ways to strengthen their position in their local markets, concluding that the most effective strategy would be to market their Central American sub-region as a block, under the MGI Central America brand.
Firms will pool their resources and work together to produce content and materials (flyers and presentations, etc.) that can then be personalised for use in their own markets.



The first step in this plan has already been taken by creating the all NEW MGI Central America logo. We will all be watching closely to see how this great idea develops.
SOUTHERN SUB-REGION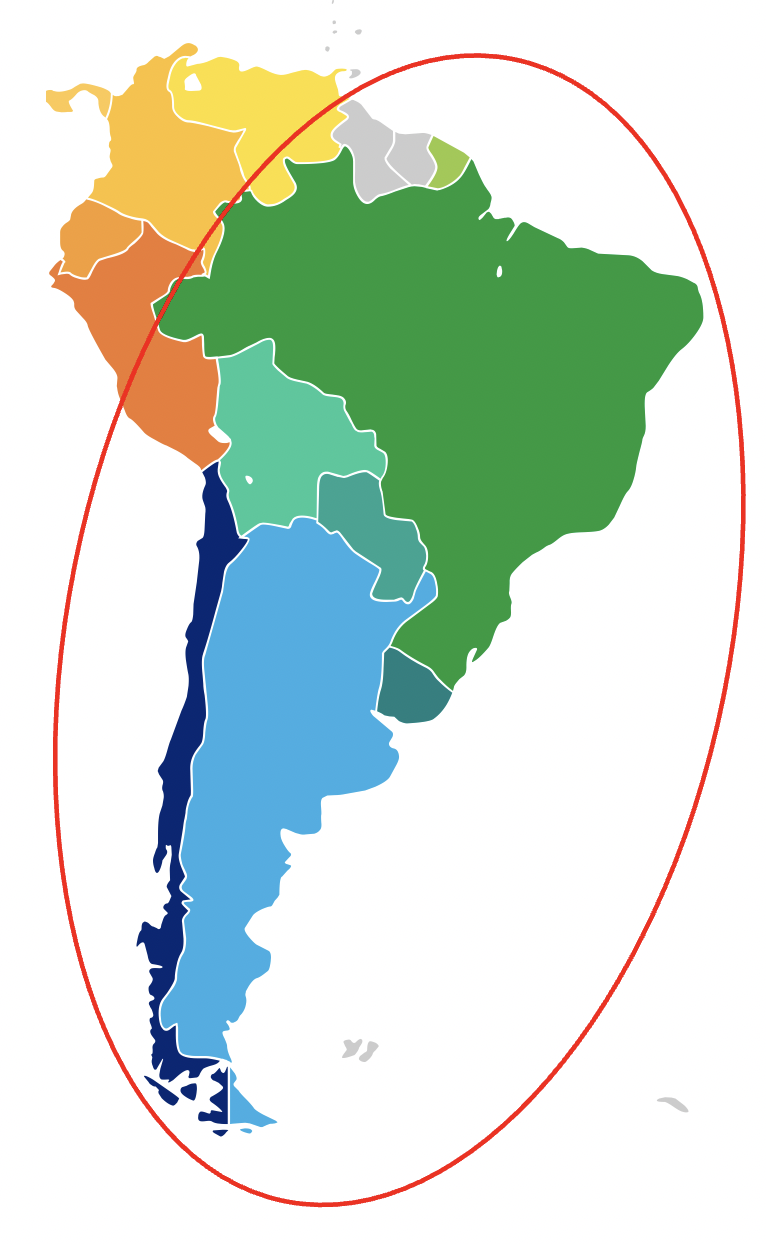 Continuing the round of virtual Latin America sub-region meetings, firms from the Southern Sub-Region met online on Feb 25, 2021. A total of 10 members attended from Argentina, Bolivia, Brazil, Chile and Uruguay. Led by Regional Board members Jorge Valdez and Viviana Rojas, discussions centred around planning and development for the sub-region, and topics for the Latin America AGM in May were fielded. These included:
Management analysis: How to improve profitability?
Where is the profession going: specialisation in consulting in the face of systematisation
Where is technology going: computer advances tools and group licenses
Human resources policy: how to motivate, awards, productivity, leadership, telework. Share experiences from each study and best practices.
The group also considered the idea of having a translator at future meetings so that Brazilian members feel more integrated.
ANDEAN SUB-REGION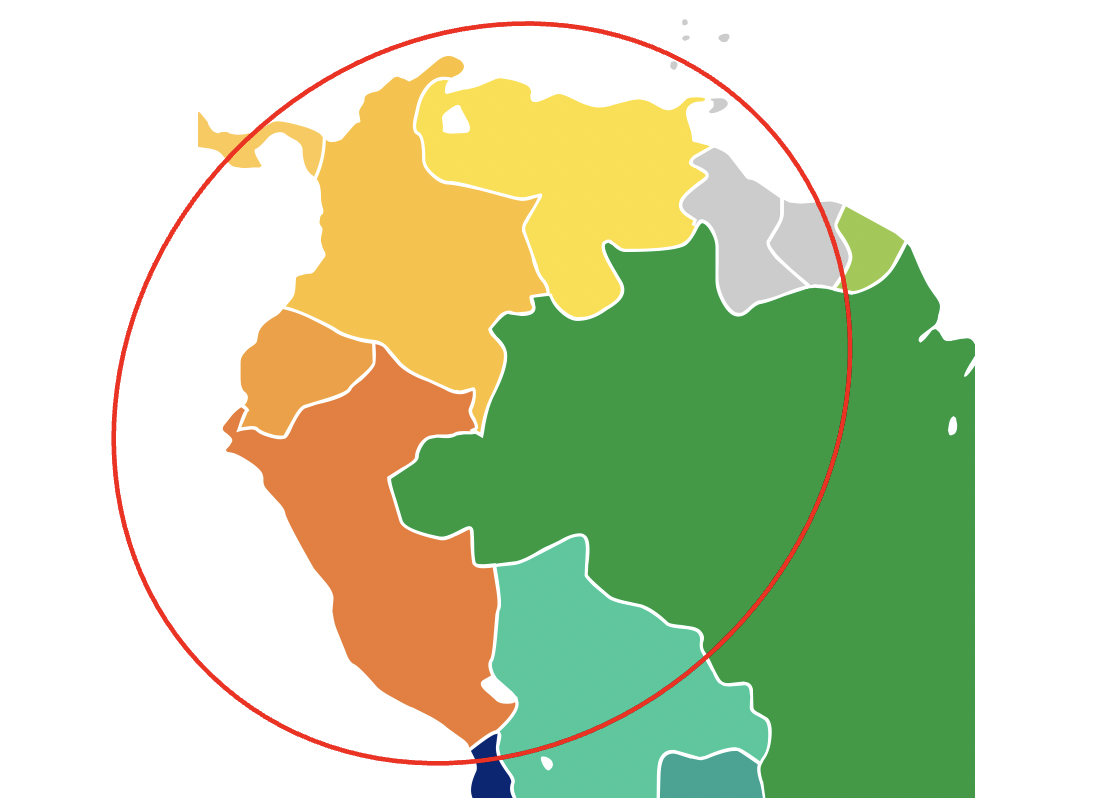 The Andean Sub-Region held their meeting on February 26, 2021, with 9 members attending from Peru, Venezuela, Colombia and Ecuador.
Again, the meeting saw firms actively collaborating in order to strengthen both the MGI Worldwide CPAAI brand and their own firms' reach within their markets.
Notably, the Andean sub-region, hopes to begin generating technical content, such as white papers and articles for the MGI Latin America website, as well as to initiate the creation of a matrix to highlight areas of specialisation of each Firm. Once implemented within the sub-region, they hope to roll the matrix out across MGI Latin America.
MEXICO SUB-REGION AGM
Closing the round of LATAM meetings was the Mexico Sub-Region AGM, held on March 4-5, 2021, and attended by 25 members from 10 firms across Mexico.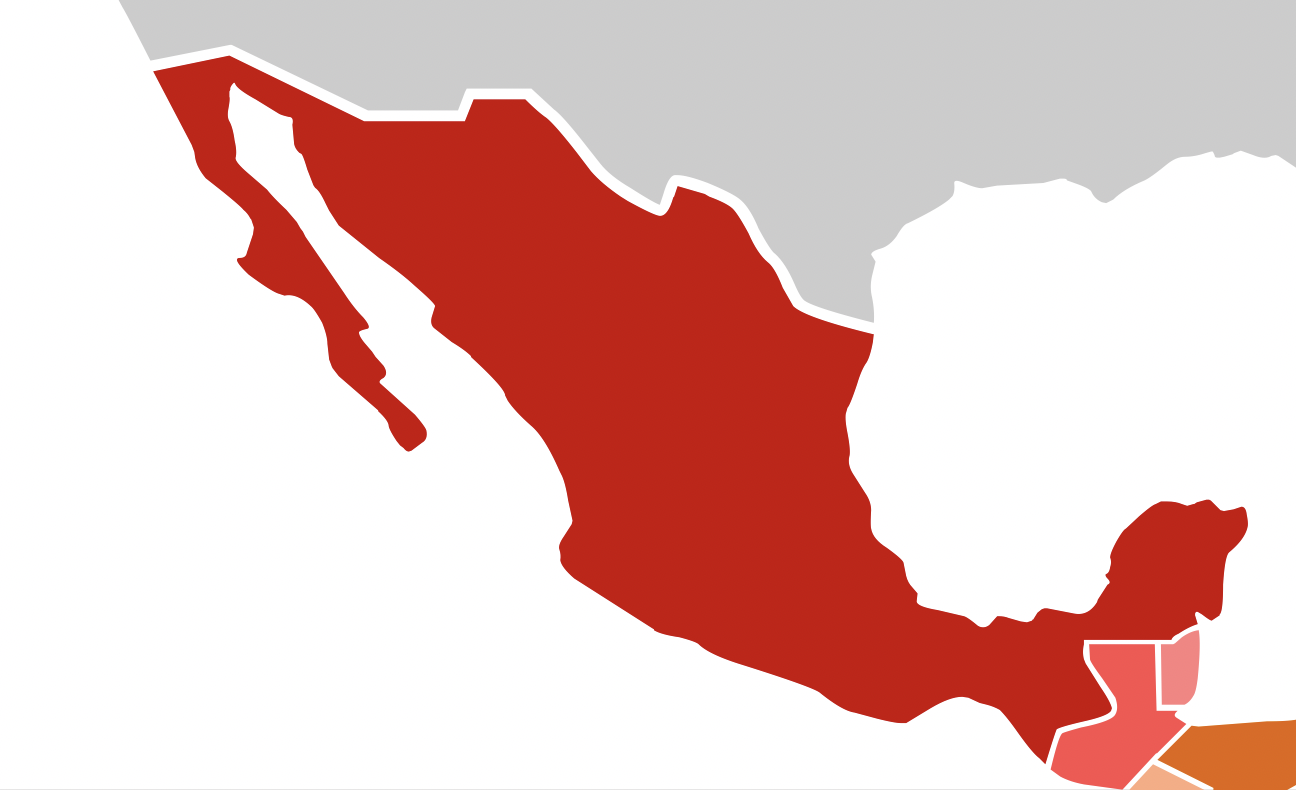 Time was dedicated to reflecting on the consequences of the MGI/CPAAI merger, looking at the positives and few negatives that have been experienced. It was acknowledged that whilst the region has seen a fee increase, this has been balanced by the positive effect of marketing, the possibility of being part of the Forum of Firms, and the world ranking of our Organisation.
More than 100 of online training hours in 2020
The sub-region's series of online seminars, training courses, and virtual talks on current issues, has continued in full force over the last year. Due to the pandemic, these have taken on an added dimension of helping to keep firms in touch with their clients, and even to attract new business.
During 2020 the MGI Mexico region delivered a staggering 100 hours of online training! The sub-region will continue with weekly training courses open to clients and collaborators.
Our Mexico members are keeping their fingers crossed for a face-to-face meeting later in the year, in Cancun.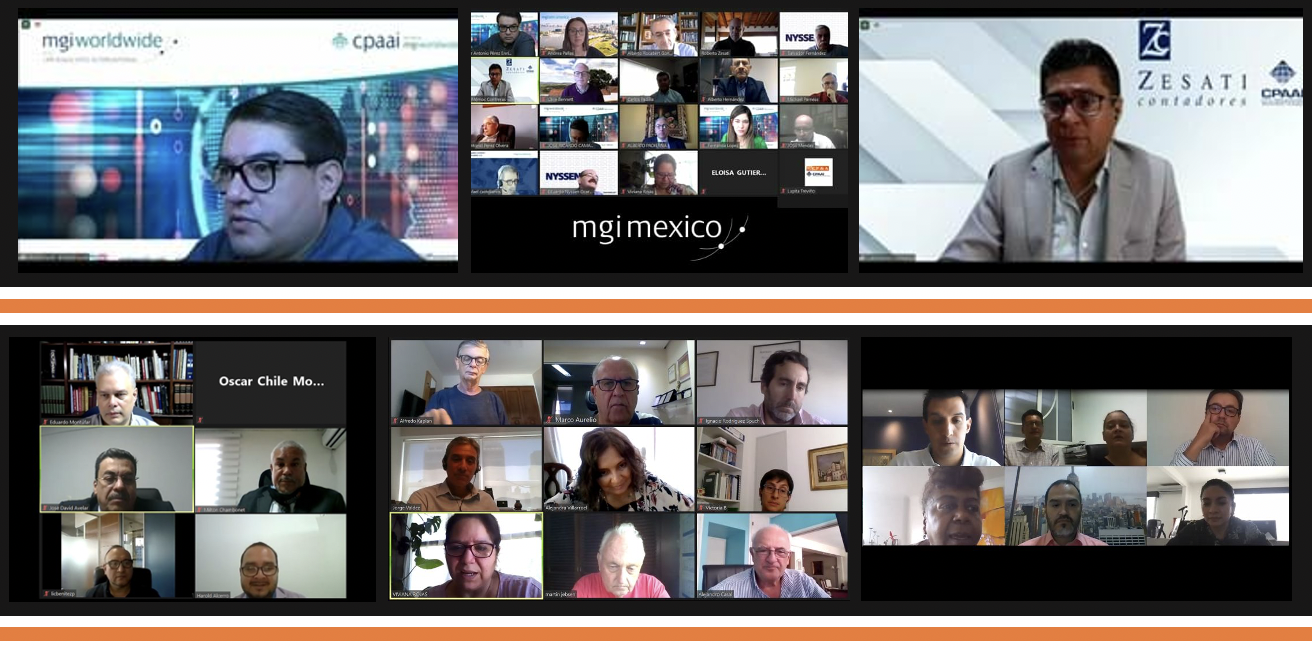 Thank you to all who attended and special thanks to Regional Director Andrea Pallas, Mexico Manager, Fernanda López, and all the Regional Board Members for their continued hard work in leading the the region forward.
MGI Worldwide with CPAAI, is a top 20 ranked global accounting network and association with almost 10,000 professionals, accountants and tax experts in some 460 locations in over 100 countries around the world.