MGI Worldwide member firm Rickard Luckin joins discussion on the complexities of UK tax system amidst Brexit upheaval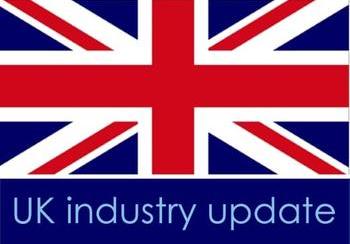 Political turmoil, Brexit and the cost-of-living crisis are the UK's current hot topics, with many businesses facing some of their greatest challenges yet. In January's International Accounting Bulletin (IAB) Kevin Thomas, Partner at Rickard Luckin, joins colleagues in looking at how the local accounting industry has been weathering the storm, and the how the complex British tax system and Brexit is affecting both their industry and businesses in general.
Simplifying tax
In 2012 the Coalition Government set up the Office for Tax Simplification. It did not live up to its name and did nothing to reduce the volume of legislation making up the UK tax code - its closure was recently announced by now ex-Chancellor Kwasi Kwarteng and is expected to take place when the 2023 Finance Act receives Royal Assent later this year.
However, there does seem to be some hope for reform as the HMRC makes plans for MTD (Making Tax Digital) which is expected to trigger an overhaul of parts of the UK tax system. As Kevin Thomas points out though, this has been delayed yet again until 2026, despite being announced in 2015.
Hoping for stability
The features goes on to discuss how the UK needs 2023 to be a more stable year. 2022 saw a mini budget overturned, three Chancellors and Prime Ministers as well as the ongoing impact of the conflict in the Ukraine. On top of the cost-of-living crisis, these issues have severely impacted British business as the country emerged from the pandemic. A year of stability and consolidation would be welcomed, especially when you consider the prospect of a general election in 2024.
To read the full articles in the December edition of the IAB, members can click here (login to the MGI Worldwide member area will be required).
MGI Worldwide remains strong
Despite the complexities of Brexit, political instability and a cost-of-living crisis, the year started with good news for our firms in the UK. The most recent data has been published by the IAB and the UK is ranking highly against the other top accounting associations! Our member firms ranked 16th for both fee income and staff data.
MGI Worldwide would like to congratulate our member firms in the UK, who were responsible for helping achieve these fantastic results.
For more information, cisit the Rickard Luckin website here or their firm profile here or get in touch with Kevin at [email protected]
MGI Worldwide with CPAAI, is a top 20 ranked global accounting network and association with almost 9,000 professionals, accountants and tax experts in some 400 locations in over 100 countries around the world.