MGI Worldwide member firm Seymour Taylor announce the promotion of Rachel Pugh as business continues to go from strength to strength
Seymour Taylor of MGI UK & Ireland is delighted to announce the promotion of Rachel Pugh from Associate Director to full Board Director and Head of Operations.
MGI Worldwide accounting association joins with Seymour Taylor in congratulating Rachel on her new role.
Rachel started her career in the accountancy profession in 1989, gaining experience in a number of firms both large and small before qualifying in 1999. Rachel joined Seymour Taylor as an Associate Director in 2012. On joining Seymour Taylor Rachel focused initially on business processes and procedures setting up the Operations for the firm before implementing a number of significant projects such as the successful incorporation of former Marlow firm Colston Bush to the business.
Rachel developed the administrative function including bringing in key roles such as: Operations Manager and Marketing Manager to ensure that the business is set for success, as Seymour Taylor continues to grow year on year.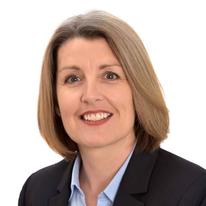 As well as the Operational side of the business Rachel has steadily grown her client portfolio working with clients from a wide range of business sectors as well as individual tax clients.   
Rachel's experience of managing the Operations at Seymour Taylor is relatively unique for the sector. Having gained experience in the operational side of the business it means she can help and discuss with her clients areas such as: marketing, IT, recruitment, training and staff development.
Rachel enjoys working closely with her clients providing support and guidance to them in all their business challenges as well as working on routine compliance such as tax and accounts.
Outside of work Rachel is a keen cyclist and enjoys travelling!
Managing Director, Simon Turner said: "Congratulations to Rachel in her well- deserved promotion which is in line with our growth plans. Rachel's experience and skill set in managing the operations of the business whilst building excellent client relationships will help us on our vision to grow the firm in the next five years".
For further information visit Seymour Taylor's profile page HERE or their website HERE
MGI UK & Ireland is part of MGI Worldwide, a top 20 ranked international accounting network with some 5,200 independent auditors, accountants and tax experts in over 260 locations around the world.