MGI Worldwide member firm Vizyon, based in Istanbul, publishes NEW Guide to Doing Business in Turkey
Do you have clients looking to do business in Turkey? MGI Europe member Vizyon has just published the latest Guide to Doing Business in Turkey and is available to help out with any questions you may have.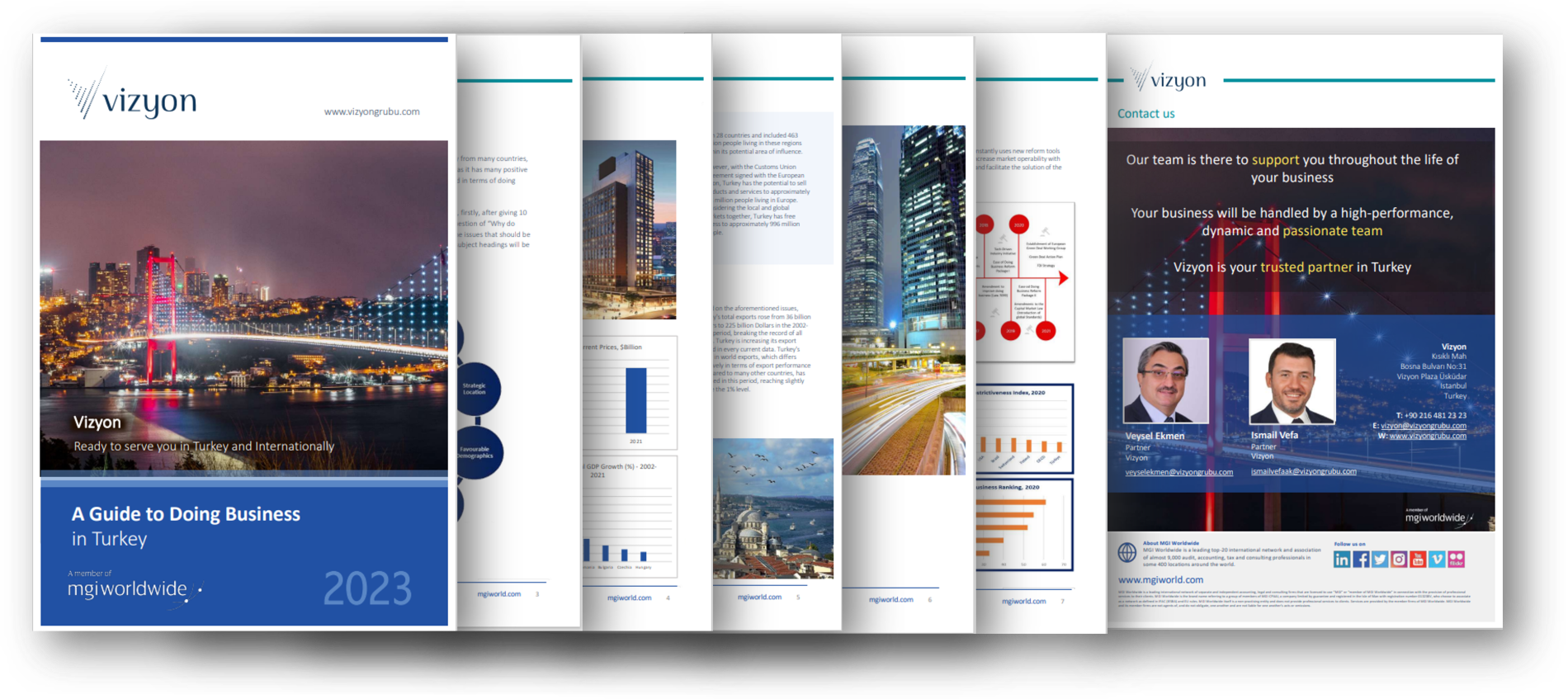 Whilst the country is still healing from the wounds of the earthquake that it experienced in February that affected a part of the country, Vizyon is happy to confirm that the effects of the disaster have started to wear off and life is returning to normal in the region and that there is no negative impact in cities outside the earthquake zone. Turkey is definitely open for business!
Investing in Turkey
Turkey has become the focus of attention of international circles, especially after the 2000s, with its many incentives to carry out commercial and economic activities within its borders.
As of this period, foreign direct investments and capital flows to Turkey have accelerated and the increasing interest from abroad has enabled the market-friendly policies implemented by Turkey to become more and more effective day by day.
The firm explains:
"Turkey differs positively from many countries, especially in its region, as it has many positive parameters in the world in terms of doing business.
As Vizyon Group we have 40-years' experience in the Turkish economic environment. We have been working and cooperating with different sectors and serve Turkey's leading companies.
With this experience, in this study, we've explained why business should be done in Turkey with all its aspects.
We hope that our study will be useful to all our members."
Why Turkey?
With a population of approximately 84.7 million, Turkey has serious consumption and investment potential – its per capita income has increased from $10,997 to $34,7755 between 2002-2021
Turkey has an important share in world trade with its location very close to the world's most important markets
Turkey has risen 60 p[laces in the Ease of Doing Business Index in the last 15 years and has become a country that offers significant advantages for both domestic and foreign investors
An upward momentum is observed in the number of undergraduate, graduate and doctorate employees. In terms of qualified manpower, Turkey stands as one of the rising values in its region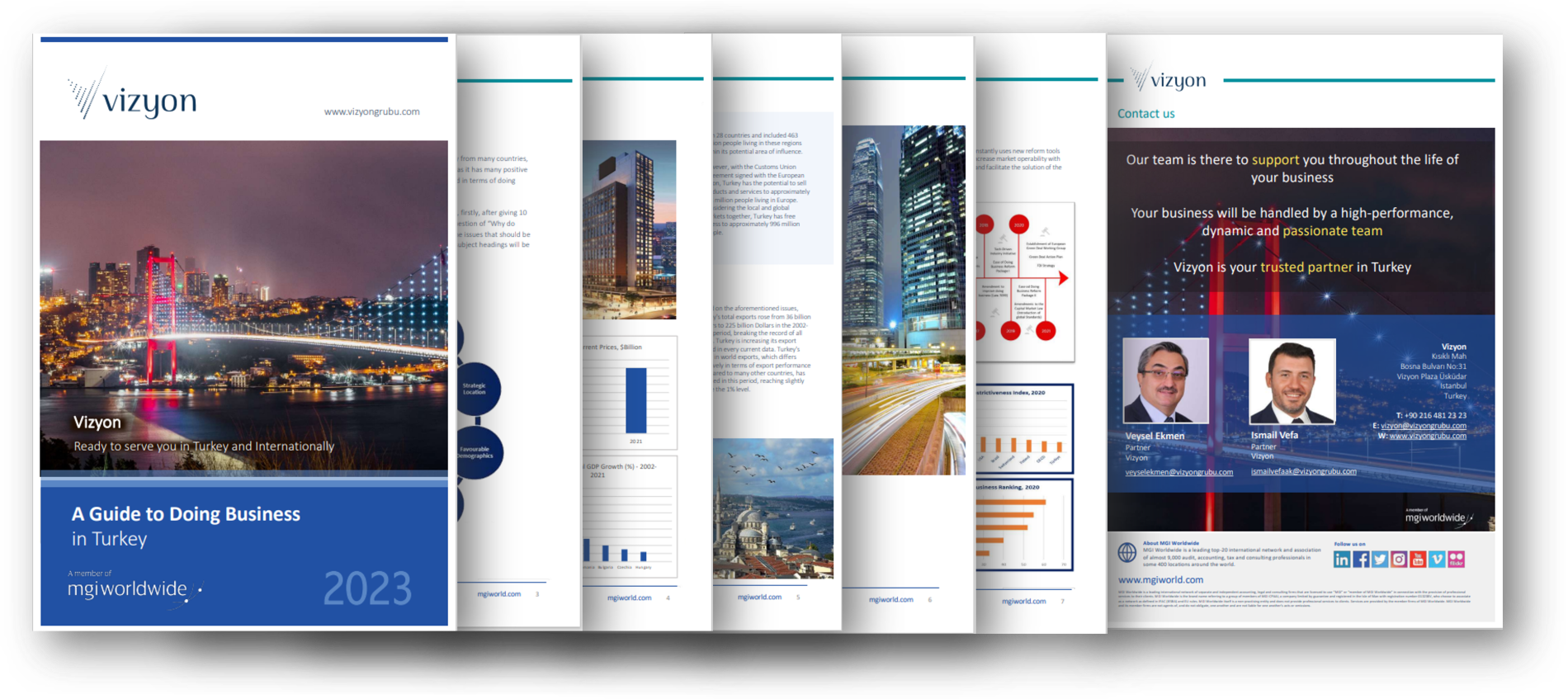 About Vizyon
Vizyon, founded in 1983, is one of the leading companies in the sector providing services to its customers across a wide range of areas from certified public accountant services to independent auditing, accounting and financial consultancy services and corporate governance. With headquarters in Istanbul, the firm boasts around 100 employees who aim to provide current, value-centric and qualified services to its customers.
For more information contact Veysel Ekmen [email protected] or Ismail Vefa AK [email protected], our MGI Worldwide Key Contacts at Vizyon, or vist the firm's profile page or website.
MGI Worldwide, is a top 20 ranked global accounting network and association with almost 9,000 professionals, accountants and tax experts in some 400 locations in over 100 countries around the world.