MGI Worldwide members in Mexico and Argentina feature in October's edition of the IAB
MGI Worldwide members have once again contributed to the monthly International Accounting Bulletin (IAB), where their positions amongst the top 20 global accounting networks in Latin America have been confirmed and their insights into the opportunities and challenges facing the accounting industry have been discussed.
MGI Worldwide in Argentina
MGI Worldwide is ranked in 19th position in Argentina in terms of fee income over the past 12-months, showing an increase from ARS 28.2million to ARM 34.2 million. The network came 17th among Argentina's top accounting networks in relation to their staff data, with a total of 48 staff members.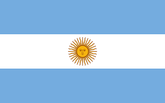 Silvio Ureta of MGI Jebsen comments
Silvio Ureta, Director of Auditing at Buenos Aires-based MGI Jebsen & Co., spoke of how the current economic situation in Argentina and the drive to reduce costs has resulted in noted rise in the subcontracting of certain operations and responsibilities to third-party service providers, particularly in the areas of finance & administration, and HR.
"This situation implies an enlargement of the outsourcing departments in accounting firms and a significant demand for professionals for this specific service. Although this is a demanding service in terms of hours, it also allows in many cases, a home office scheme, an advantageous working arrangement thanks to its flexibility, time saving on commuting and costs streamlining. In our case, over the last 12 months this activity has represented a 35% income increase for the professionals involved."
Despite recent turbulence in the Argentinian economy, Silvio is confident that the future of the nation's economy looks healthy, based principally on the increased production of agricultural products, oil and gas.
MGI Worldwide in Mexico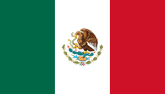 In Mexico, MGI Worldwide holds 16th position in the top international accountancy networks' ranking, with a 10% rise in fee income from MXN 44.3 million last year, to MXN 48.7 million this year. The network ranks in 17th position in terms of staff numbers.
Rafael Castellanos Perez, of MGI Bargalló, Cardoso y Asociados comments
Rafael Castellanos Perez, partner at Mexico City's MGI Bargalló, Cardoso y Asociados, when commenting on the challenges facing Mexican firms, noted that large companies are looking for new ways to outsource activities which are not part of their core business.
"A lack of qualified professionals is affecting these companies. Therefore they are more than willing to engage firms capable of performing those tasks efficiently, even if that implies a price higher than developing those capabilities within the company."
Rafael also referred to the difficulty of recruiting qualified staff and creating a work environment adapted to the values of millennials.
MGI Worldwide in Panama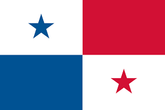 Congratulations to Panama's MGI Montúfar & Asociados, where MGI Worldwide continues to rank highly, placing 13th in terms of fee income and registering an 8% growth during the past 12 months.  The network ranks in 9th place for its staff data.
We would like to offer our congratulations to our member firms in these Latin America countries, who both demonstrated success through increasing their representative countries fee income during the past year.
Click below to visit our member firm profile pages and websites:
MGI Jebsen & Co. member profile page and website.
MGI Bargalló, Cardoso y Asociados, S.C. member profile page and website.
MGI Zavala Gutiérrez y Cia S.C. member profile page and website.
MGI Montúfar & Asociados profile page and website.
If you are a member of MGI Worldwide you can access all the IAB copies in the Member's Area, under "Key international organisations".
MGI Worldwide is a top 20 ranked global accounting network with some 5,400 independent auditors, accountants and tax experts in over 290 locations around the world.