MGI Worldwide Named 2021 Rising Star Network of The Year At Prestigious International Accounting Awards
MGI Worldwide is proud to announce that the network has been named 2021 Rising Star Network of The Year at The Digital Accountancy Forum and Awards (incorporating The Accountant and International Accounting Awards),  which returned in-person to the esteemed Waldorf Hilton hotel in London on Thursday 4 November.  
Celebrating the best and most innovative in modern accounting
Now in its 10th consecutive year, the awards include The Accountant and International Accounting Bulletin Awards, bringing together leading accounting firms, regulators, and industry bodies; consultancies and advisors, law firm and tech vendors to debate the key challenges impacting the accountancy sector and the opportunities for growth that they represent. 
MGI Worldwide CEO Clive Viegas Bennett, comments.
| | |
| --- | --- |
| Clive Viegas Bennett | "We are proud to be recognised at the Accountant Magazine and International Accounting Bulletin Awards. This award was considered against a comprehensive set of judging criteria from the demonstration of exceptional growth to clear entrepreneurial flair and innovation. Continually improving our worldwide global position and reputation is something we strive for and we are thrilled that this award has recognised that."  |
MGI Worldwide Colleagues and members attend the awards dinner
Representing the network were Clive Viegas Bennett, CEO, Maxine Brock, International Marketing Director, Emma Rowley, International Marketing Coordinator, Nicki Lynn, International Business Development Manager and Paul Winder, UK & Ireland Coordinator. We were also honoured to entertain members representing five of our partner firms; Roger Isaacs, MGI Worldwide Chairman and Partner at Milsted Langdon, David Peirson, Partner at F.W. Smith Riches, Jonathan Farrow, Partner at MGI Midgley Snelling, Kevin Thomas, Partner at Rickard Luckin and Rachel Pugh, Partner at Seymour Taylor. 
International Marketing Director, Maxine Brock speaks of the impact of winning the award. 
Maxine Brock

"It is fantastic to be acknowledged for our achievements.  Winning this global award has given everyone at MGI Worldwide a great sense of pride.

Knowing that our hard work has been recognised is excellent motivation and demonstrates to our member firms, their clients, and their staff that we are a leading light among other global accounting networks and associations. Always innovating and seeking new ways to support member firms and their businesses. We look forward to continuing to support them for the next 12-months and long into the future."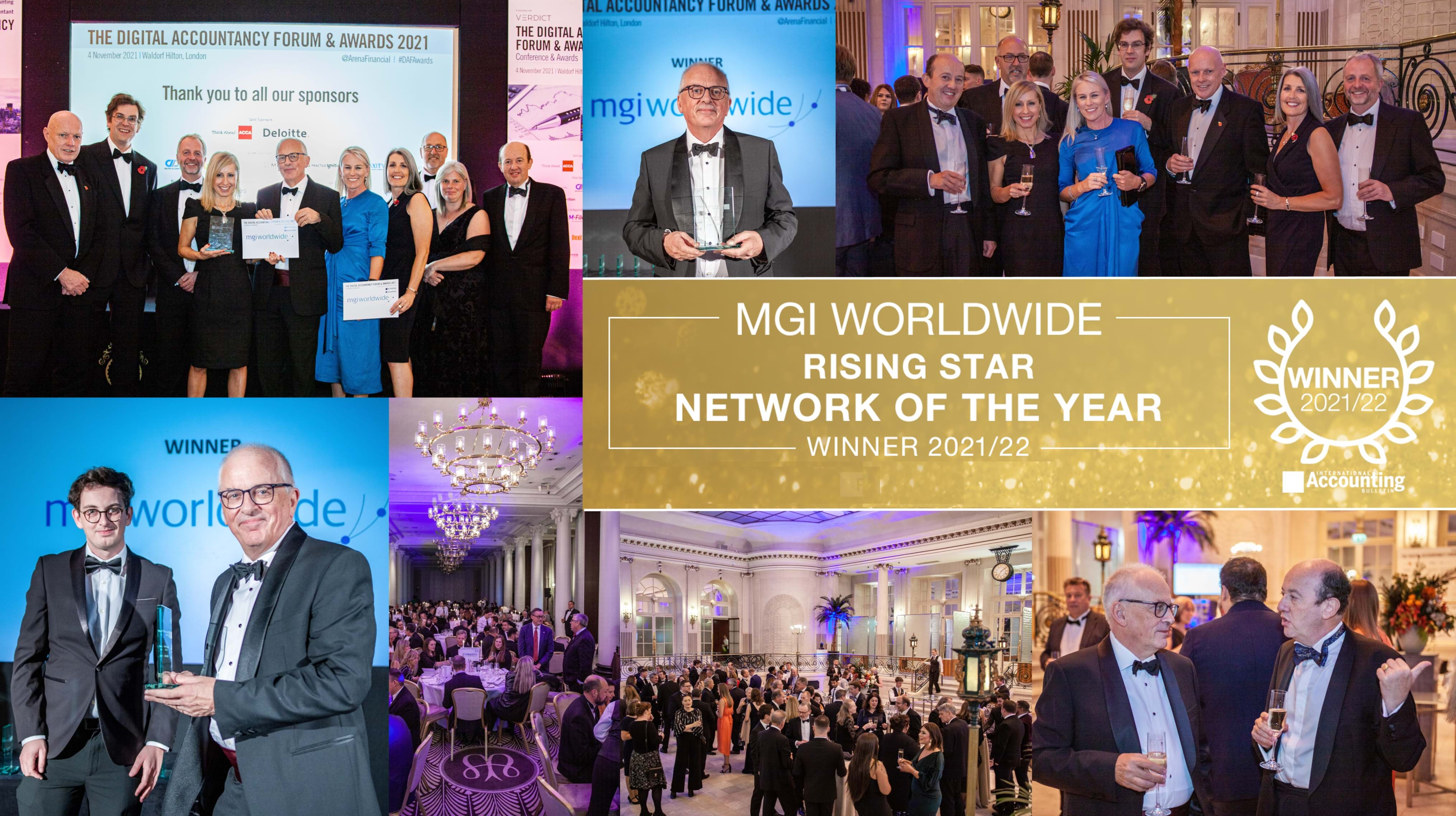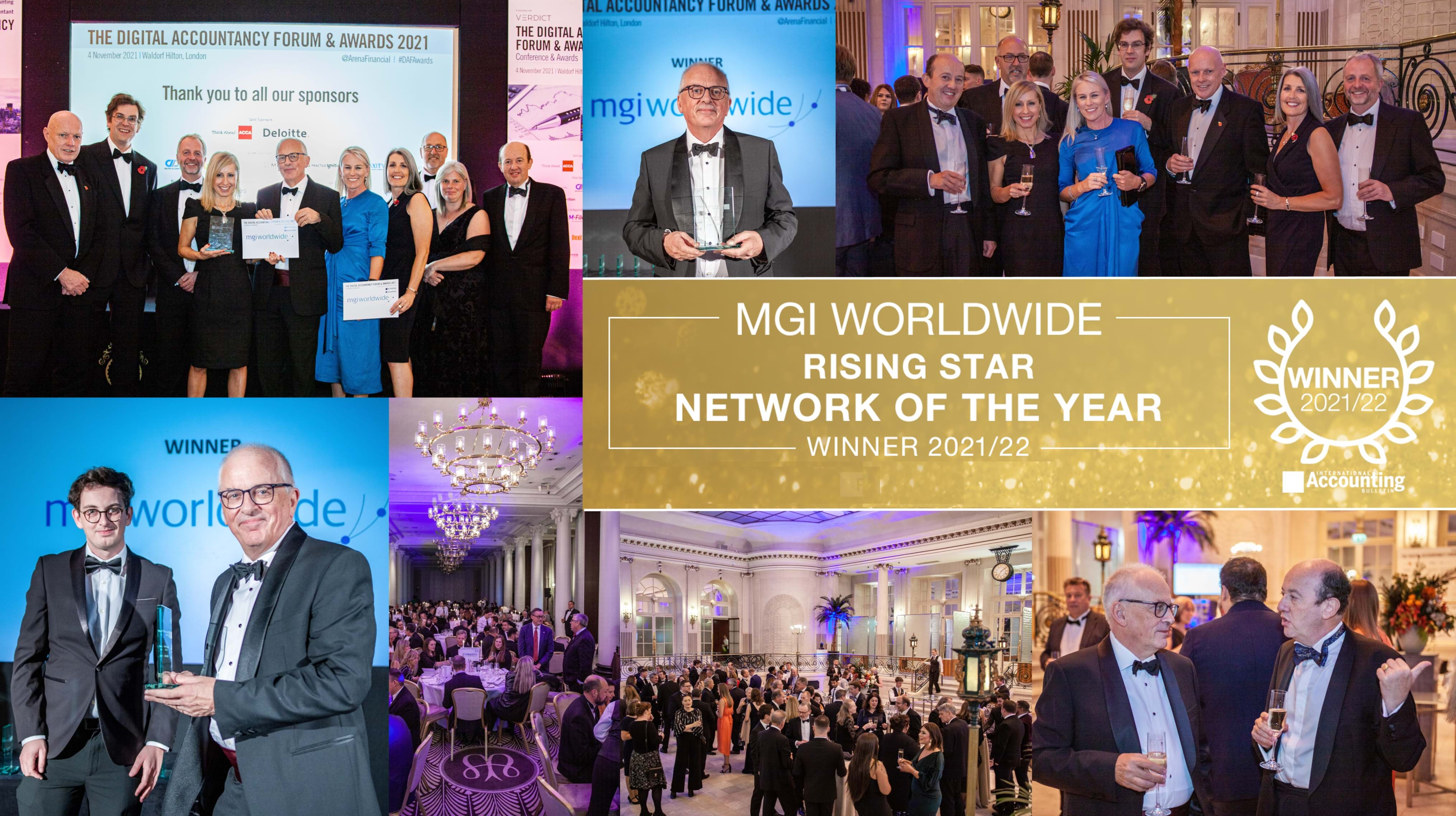 2019/20 was a challenging year for many but was one in which the network pulled together to help its members during unprecedented times. MGI Worldwide is delighted that the network's continued efforts to innovate and help support member firm businesses has been recognised. MGI Worldwide looks forward to a positive future where we can continue to support each other and grow together. 
MGI Worldwide with CPAAI is a top 20 ranked global accounting network and association with almost 10,000 professionals, accountants and tax experts in some 460 locations in almost 100 countries around the world.