MGI Worldwide welcomes Fazzari + Partners LLP (Chartered Professional Accountants) to the MGI North America region of our global accounting network
MGI Worldwide is pleased to welcome Canada-based Fazzari + Partners LLP (Chartered Professional Accountants) to our global accounting network. Based in Vaughan, Ontario in the east-central part of the country, the six-partner firm was established in 1988, and specialises in taxation, accounting, forensic accounting and more, including providing support for smaller accounting companies and individuals.
Fazzari + Partners LLP serve a client-base in Canada, the US and Europe, and pride themselves in their in-depth knowledge of clients' requirements. The team's 175 years of combined experience enables them to provide expert guidance across a wide range of industries to public, private and not-for-profit organisations, as well as individuals and families.
Why Fazzari + Partners LLP (Chartered Professional Accountants) chose MGI Worldwide
After attending the 2018 North American Regional meeting, Managing Partner Frank Fazzari explains that his firm chose the MGI Worldwide global accounting network in order to benefit from having a broader international reach. He states that "having access to an international network is important for the evolution of our firm. What I've seen so far from attending the North American MGI conference reassured my partners and I that we are 'partnering' with the right group. We are very much looking forward to being a big part of the MGI network."
MGI Worldwide is one of the world's oldest international accountancy networks, bringing people and businesses together since 1947. Being a member makes it possible to liaise with other professionals all over the globe, including tax advisers, accountants and consultants, which means that expert knowledge in any field is never far away.
About Fazzari + Partners LLP (Chartered Professional Accountants)
Fazzari + Partners LLP (Chartered Professional Accountants) is led by Managing Partner Frank Fazzari, who has extensive experience in Mergers and Acquisitions. He was recently instrumental in finalising the sale of a client's business for more than $20 million, as well as helping a client purchase for $4 million 50% of a business they did not previously own. Mr Fazzari's M&A experience and considerable involvement in due diligence investigations and Quality Earnings reporting, makes him a valuable addition to MGI Worldwide's Global Mergers & Acquisitions Practice Group and our portfolio of experts.
Firm Partners Jack Massarelli and Carlo Viola were welcomed last week at the MGI Worldwide Global AGM that took place in San Francisco. After also receiving Mr Fazzari at the North America Regional meeting held in Miami last May, we are looking forward to seeing Fazzari + Partners LLP at more MGI Worldwide networking events in the very near future.
Fazzari + Partners LLP joins the MGI Worldwide network in the MGI North America region.
View the firm's MGI Worldwide member profile page here.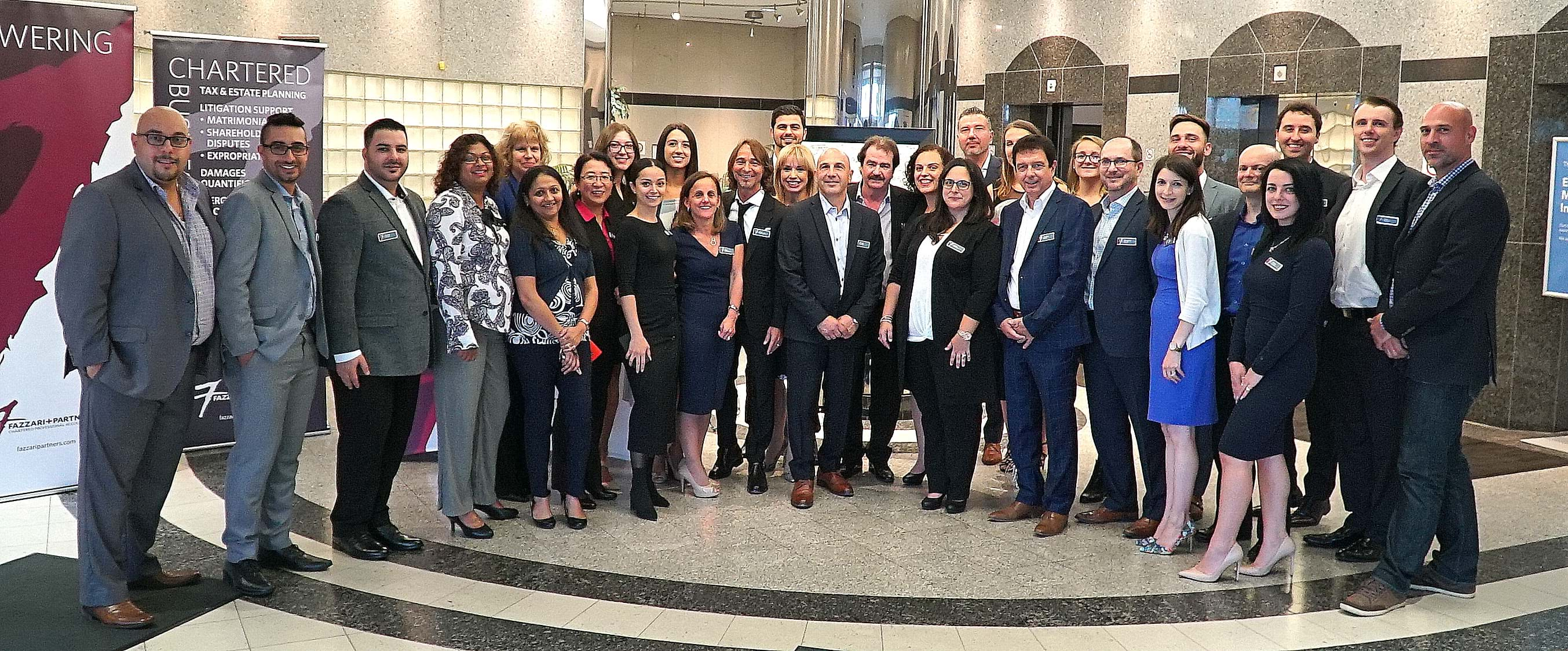 _____________________________________________________________________________________________________________
Don't forget to connect with MGI Worldwide on social media! 
You can stay in touch and keep up-to-date with what's happening across the MGI Worldwide international network on LinkedIn, Facebook, Twitter, and more recently on our NEW YouTube channel where we post new updates regularly. Simply search "MGI Worldwide" and click to Follow us, and subscribe to our new YouTube channel to help us reach 100 subscribers or more.  
MGI North America is part of MGI Worldwide, a top 20 ranked international accounting network with some 5,000 independent auditors, accountants and tax experts in over 260 locations around the world.