MGI Worldwide welcomes new Haiti-based member firm in North America region
We are pleased to announce that Haiti-based AMF_Experts is the latest member to join the MGI Worldwide international accountancy network in the MGI North America region.
The firm provides accountancy services to clients in a wide range of industries across the Caribbean, including healthcare, education, agriculture, telecoms, finance, energy and construction. As one of the few Haiti accounting firms to carry out audits financed by the US government via the United States Agency for International Development (USAID), AMF_Experts will be bringing a wealth of specialised knowledge to fellow MGI Worldwide member firms.
Why AMF_Experts chose to join MGI Worldwide
Managing partner at AMF_Experts Gabriel Zephir will be acting as one of the Key MGI Worldwide Contacts at the firm. He explained that the firm was interested in joining the global accountancy network to expand its technical breadth, strengthen its PR capabilities and enhance its branding.
AMF_Experts will also be able to share its specialised expertise with other member firms across the world. Past clients for the company have included the European Union, the World Bank and the Inter-American Development Bank, so its knowledge and experience is vast.
Gabriel explained that AMF_Experts first found out about the MGI Worldwide network through Madagascar-based member firm MGI Qualex, which belongs to the MGI Africa region. This is a great example of how referrals from current MGI Worldwide member firms can lead to new additions to the network, expanding its reach.
Gabriel said: "It is with great pride and happiness that I received the confirmation of AMF_Experts' acceptance as a member firm of MGI Worldwide in Haiti.
"The staff and I welcome the opportunity to integrate with the North America region of MGI and look forward to establishing a mutually beneficial relationship."
Who are AMF_Experts
Gabriel will be joined as an MGI Worldwide Key Contact at the firm by fellow managing partner (USA) Nadine Zephir and partner Jean-Raymond Desruisseaux. Each is fluent in both English and French, with the team comprising three partners and 13 professional staff members in total.
Thanks to its Haiti base's close proximity to the US, AMF_Experts is strategically located to attract clients in sectors as wide-ranging as manufacturing, leisure and tourism, food procession, mining, telecommunications and construction.
Haiti itself is located on the western part of Hispaniola, which is the second largest island in the Greater Antilles. It is the third largest country in the Caribbean, behind Cuba and the Dominican Republic.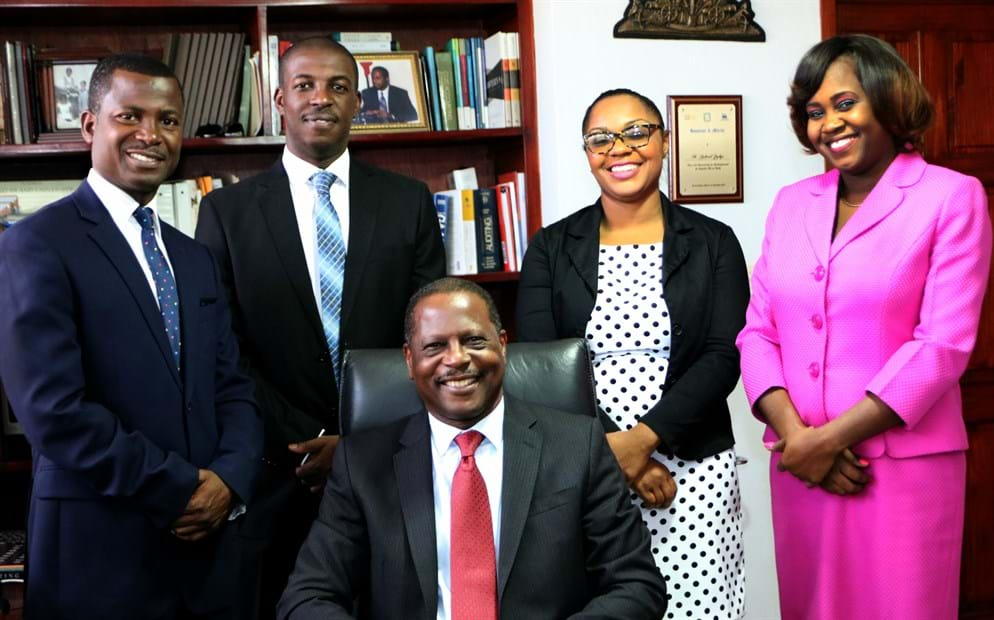 You can find the MGI Worldwide member profile page for AMF_Experts HERE
MGI Worldwide is a top 20 ranked global accounting network with some 5,000 independent auditors, accountants and tax experts in over 260 locations around the world.