MGI Worldwide welcomes new Macedonia-based firm to MGI Europe region
MGI Worldwide is pleased to welcome Macedonia-based firm Audit & Business Advisory (A&BA) Group to our international accountancy network in the MGI Europe region.
A&BA Group specialises in serving European clients in the natural resources, not-for-profit, charity, energy, petroleum and trade sectors, to name just a few.
Why A&BA Group chose MGI Worldwide
A&BA Group is a two-partner firm, where managing partner Darko Kalin and partner Bojan Petreski will both be acting as MGI Worldwide Key Contacts for the company.
Darko explained that the firm decided to join the MGI Worldwide network because "belonging to an international network increases our clients' confidence in the quality of services that we provide".
He added: "MGI Worldwide is a mid-tier audit network, which is in the top 20 in the world and belonging to it is a symbol of quality of the services that we can now provide."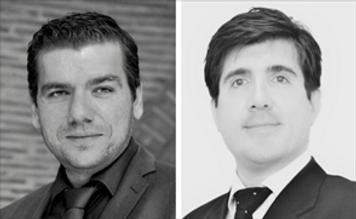 With Darko and Bojan both specialising in valuation, accounting, tax, audit and assurance, due diligence, and mergers and acquisition, they will bring a wealth of knowledge and expertise to MGI Worldwide that they will be able to share with fellow member firms across the globe in the future.
About A&BA Group
A&BA Group is based in Skopje, the capital of the Republic of Macedonia. As the country borders Kosovo, Serbia, Bulgaria, Greece and Albania, A&BA Group is well placed to advise clients and fellow MGI Worldwide member firms on accountancy matters throughout Europe.
Both Darko and Bojan speak fluent English, Macedonian, Serbian and Croatian.
You can find the MGI Worldwide member profile for A&BA Group here.
MGI Worldwide is a top 20 ranked global accounting network with some 5,000 independent auditors, accountants and tax experts in over 260 locations around the world.