MGI Worldwide with CPAAI member firm Estudio Kaplan, based in Montevideo, Uruguay, publishes an insightful article in their bi-annual journal about the 'new normal' of working from home
Estudio Kaplan, representatives of MGI Worldwide with CPAAI in Montevideo, Uruguay, publish a bi-annual journal entitled "Economic and Business Outlook" (Panorama Económica & Empresarial) featuring articles of interest and relevant information for the sector.
The July 2020 edition features an article by Javier Sosa, Head of Human Resources at Estudio Kaplan, entitled "Working virtually from home is not the future, it is the present". The article is particularly pertinent given the year of pandemic and social isolation that we have all experienced.
Javier notes that as the pandemic progressed, it forced countries, and organisations in general, to make quick decisions. Some of these had already been under consideration although their implementation was never intended to be so immediate or far-reaching.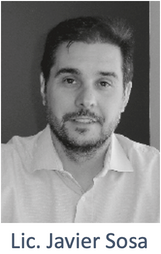 It was due to the pandemic that working virtually, inevitably began to gain traction and importance. Organisations, in large numbers and to the best of their ability, quickly adopted this way of working. Both workers and their clients faced rapid change and unprecedented challenges.
In general, working virtually has been well received, thanks to advances in technology, communications and IT. Organisations have been able to showcase their grasp on modern technology as they offer their workers the option of working from home or some other workplace, breaking with traditional models, generating greater confidence in the organisation and giving the virtual employee a sense of belonging, which in turn translates into greater productivity and efficiency.
This way of working implies managing "freedom with responsibility", the development of good communication skills and a certain autonomy and independence in carrying out tasks.
In another sense, virtual working not only changes individual and group work patterns, but also has an impact on the organisation as a whole.
Click here to read the full article in SPANISH.
For more information visit Estudio Kaplan's online profile or their website.
MGI Latin America is part of MGI Worldwide with CPAAI, a top 20 ranked global accounting network and association with 10,000 independent auditors, accountants and tax experts in some 460 locations in almost 100 countries around the world.