MGI Worldwide with CPAAI unveil new updated websites!
New Year, New Partnership! It's sure to be an exciting year, as we unveil our newly merged organisation and websites.
Our newly merged global network and association brings some 9,000 professionals from almost 100 countries around the world and we couldn't be more excited about it!

Uniting two organisations with shared DNA and business values
Our newly updated mgiworld.com and cpaai.mgiworld.com websites are very closely aligned and our coming together reflects this new and inclusive partnership.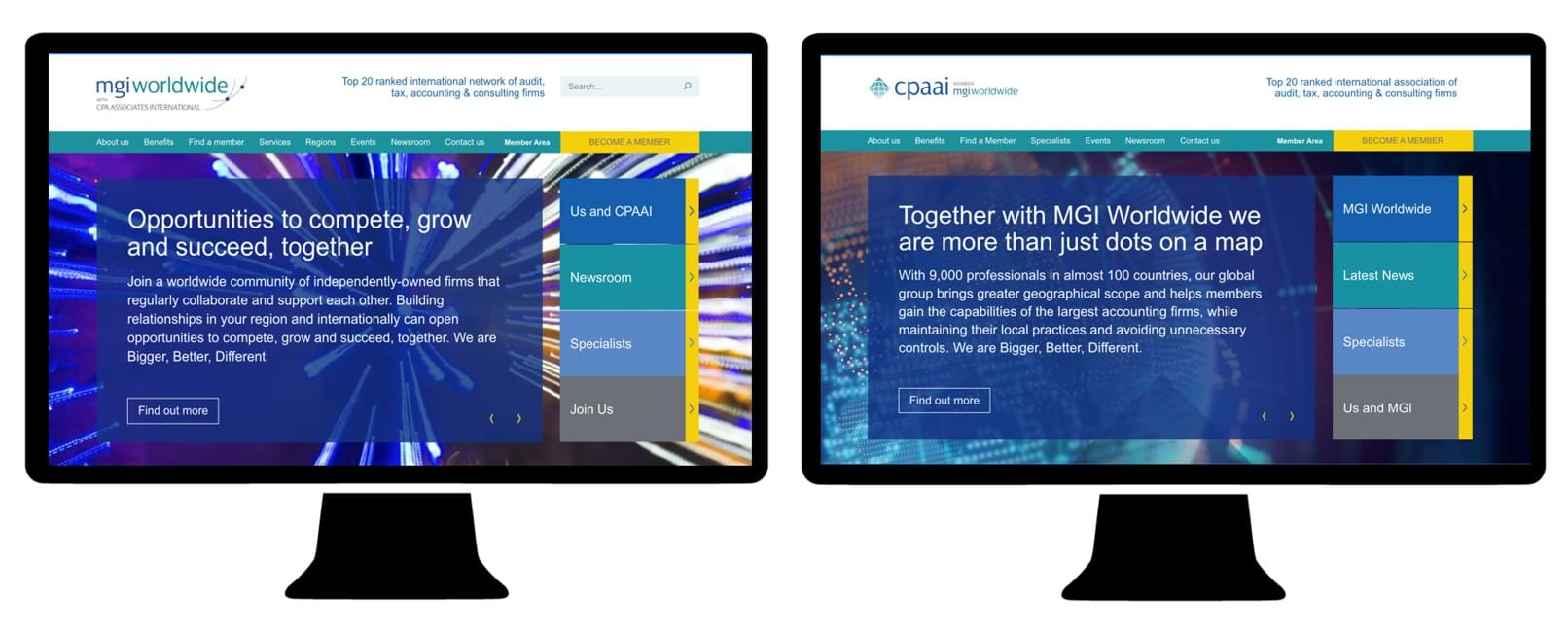 Through uniting our brands, MGI Worldwide with CPAAI showcase a shared visual identity, and our online member firm directories combine all the audit, tax, accounting and consulting expertise and resources from around the world under the one umbrella, with MGI Worldwide network and CPAAI association firms clearly shown.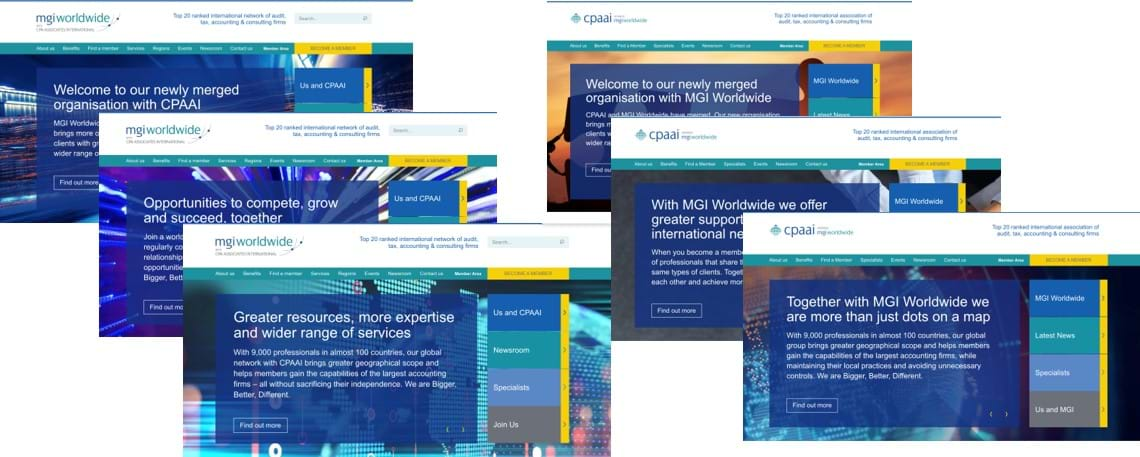 Improved events section and a broader range of networking opportunities!
The two new sites launch with a vastly improved events section to highlight the full calendar of events that will be running throughout the year. 2020 is set to be an exciting year with a wide variety of meetings, seminars and webinars on offer where Partners, Managers and staff can get involved and participate to share best practices and strengthen relationships in their region and internationally from across the global accounting network and association of firms.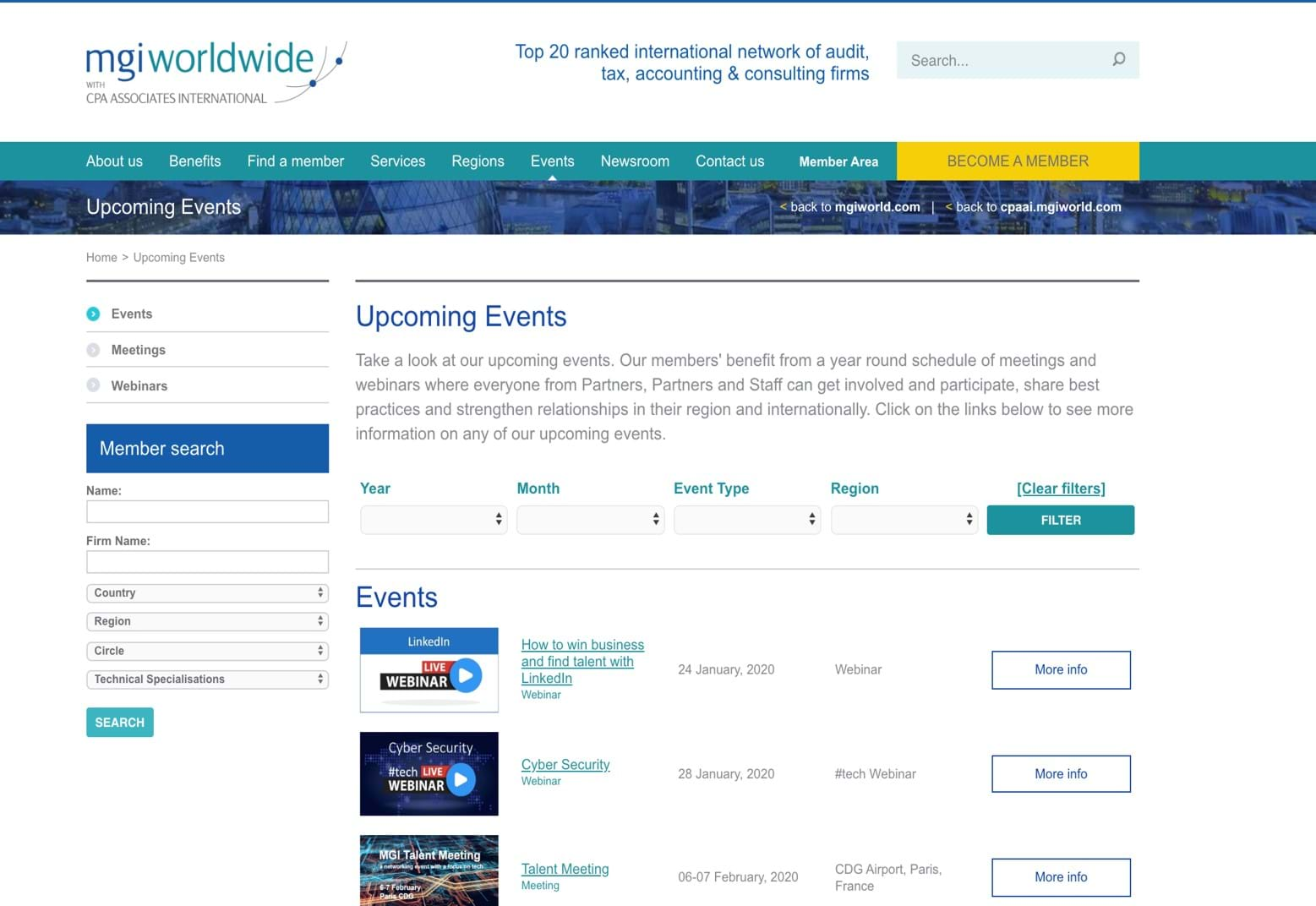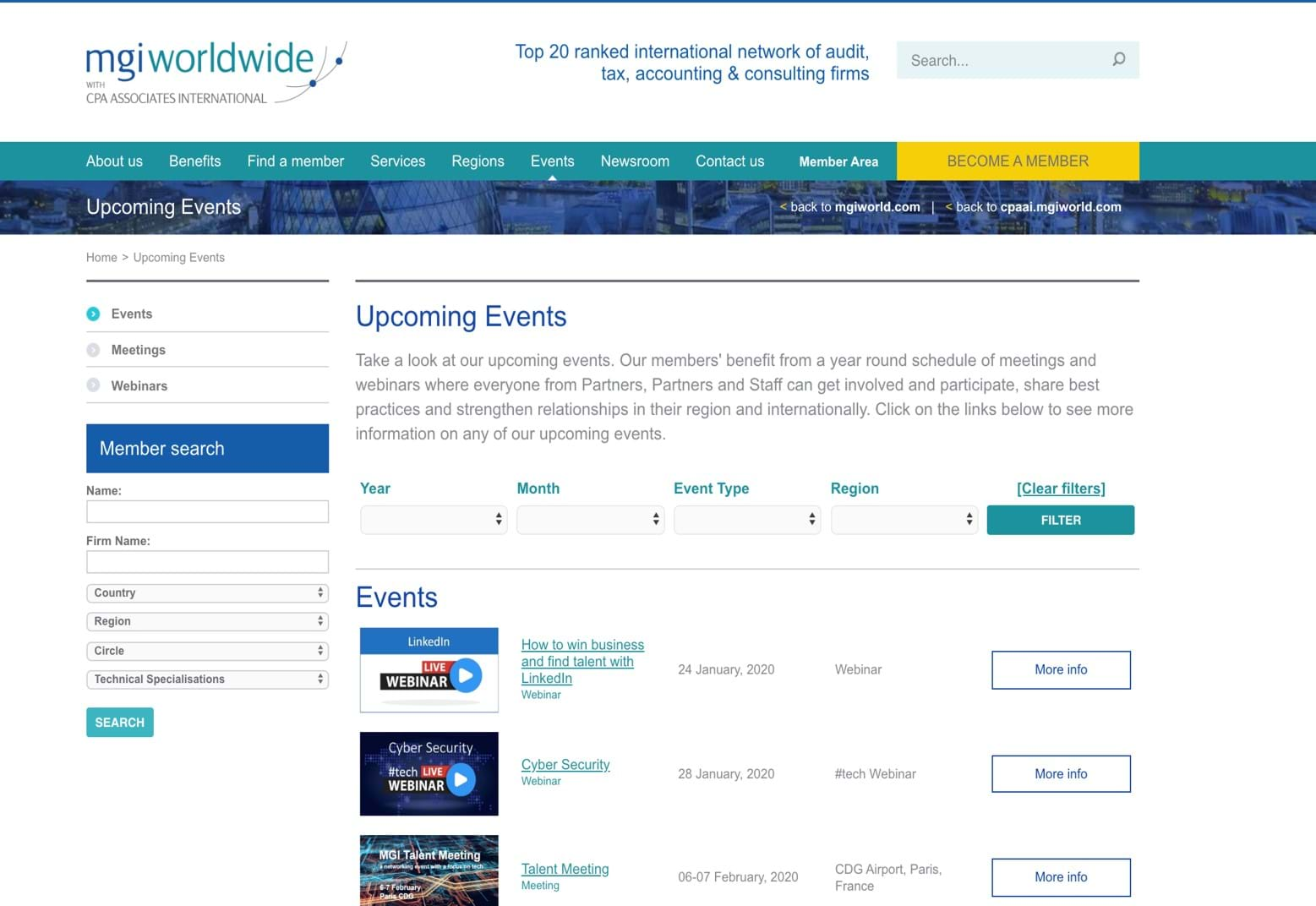 The new events section includes a search facility to filter events by type, and quick links to access more information about each event and register, making it much easier to use and find what you need faster.

Together, we will be stronger
Our coming together brings more opportunities for members and more benefits to clients with greater resources, access to more expertise and a wider range of accounting services. It also ensures that our members are well-positioned to provide market-leading business and accountancy advice and can share their experience and expertise globally so that a larger number and wider variety of businesses can benefit.
At a time when the world is become ever more interconnected this bringing together of resources places our members in a stronger position to compete, grow and succeed, together.
Bigger. Better. Different
Together we are bigger through doubling in size, better with more access to professional expertise and different to other global accounting networks and associations of our size. Why different? Watch this space as there's more to come!

If you have questions or would like to know more about this exciting new development at MGI Worldwide with CPAAI please contact Clive Bennett, CEO, at [email protected] or Michael Parness, COO, at [email protected].
MGI Worldwide with CPAAI is a top 20 ranked global accounting network and association with 9,000 independent auditors, accountants and tax experts in some 380 locations in almost 100 countries around the world.