MGI Worldwide's Dan Geltrude Progressive Change Maker in North America
New Jersey MGI Worldwide member Dan Geltrude, Managing Partner and Founder of Geltrude & Company, LLC, is helping to move the accounting profession forward!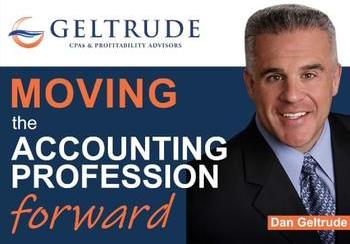 The New Jersey Board of Accountancy requested that Dan lead a committee to develop a new game changing pilot programme to create an alternative path to the 150 credits needed to be eligible for a Certified Public Accountant (CPA) license.
The current 150-hour requirement to obtain a CPA license in the U.S. is proving to be an additional barrier to the recruiting crisis affecting the accountancy industry across the globe. In the U.S., to obtain the required body of knowledge and develop the skills and abilities needed to be successful CPAs, students are required to complete 150 semester hours of education, which is mostly obtained at the graduate level. With the launch of Dan's new pilot programme, currently being tested in New Jersey, there may soon be another way.
An alternative path to 150 credits
Realizing that the 150-hour requirement contributed to the declining number of accounting majors and CPA exam candidates, Dan sought to develop a solution. His intension was to bring partners and stakeholders together, and he set the stage for the new pilot program.
Dan started with discussions with the National Association of State Boards of Accountancy (NASBA). The NASBA expressed interest in a solution that would not negatively affect the equivalency between states while addressing the current challenges and concerns within the profession. A collaboration was formed under which New Jersey would work with the NASBA as the lead state to develop a solution that would encourage the rest of the states to follow their lead.
From there, Dan brought the idea to Saint Peter's University via Dr. Eileen Poiani, special assistant to the president and professor of mathematics, as well as a 150-credit hour committee member, to gauge the school's interest. That was immediate, and eventually helped connect Saint Peter's with PwC via fellow board member and 150-credit hour committee member Sara DeSmith, a partner at the firm.
The 'Work for Credit' pilot programme
Saint Peter's University and PwC have developed the 'Work for Credit' pilot programme, enabling participants to receive their last 30 credit hours through paid, full-time work experience at PwC while simultaneously being enrolled at Saint Peter's. Dan explained the thinking behind the programme, "I think in a profession like ours that is really striving for diversity, we had to come up with something that was not going to lower the bar, but to make it economically feasible for people, for these young students. What we're hoping for is that as this gets adopted across New Jersey and across the country, it is going to help the profession diversify."
In the programme, which started in September and will run through May, the students are employed with PwC as associates. They will be responsible for deliverables to both the school and the firm. It includes a unique model of applying concepts in accounting, tax, analytics, data science, project management, leadership, business, organisational behaviour, and strategy directly to work experiences. There will be no traditional classwork required for the program and PwC will pay the tuition associated with the credit hours.
Rolling out the programme nationally
While in its infancy, the programme is creating a buzz throughout the accounting profession, as well as in other states and universities across the U.S. There is an expectation that other states, universities, and firms will form their own version of what is being tested in New Jersey.
Dan shared his concluding thoughts,
"It's very gratifying to know that we could get it to this point. Now, we're in proof of concept. We brought it here. The idea is actually playing out. So now we have to wait and see over the next year how it turns out for Saint Peter's and PwC, and at the same time, how many firms and how many universities are going to create their own programmes."

Dan Geltrude
You can find out more about Geltrude & Company, LLC by visiting their company website or member profile page.
MGI Worldwide with CPAAI, is a top 20 ranked global accounting network and association with almost 9,000 professionals, accountants and tax experts in some 400 locations in over 100 countries around the world.