Missed the December edition of the IAB? Featuring insightful contributions from our members in Sweden and Russia and it's not too late to catch up!
MGI Worldwide CPAAI members continue to contribute to the global accounting community in December's edition of the International Accounting Bulletin (IAB) with our firms in Sweden and Russia sharing the latest news and views from their respective countries.
Significant advances in Russian accounting regulation
The December publication features a lengthy article concerning the evolving regulations in Russia. In 2020 the Russian financial reporting standard (Russian FRS) inventory 5/2019, was introduced, which had been on the agenda for several years and is seen as the first step towards significant reform of accounting in Russia.

Daria Perkovskaya, from our member firm Delovoy Profil speaks of this positive step. "The development of lease 25/2018 as well as the introduction of new standards (property, plant and equipment 6/2020 and capital expenditure 26/2020) can be considered as the next stage of accounting reform and its harmonisation with IFRS."
Speaking further of the impact of these changes, Daria continues, "It should also be noted that since the beginning of this year a new version of the Russian FRS income taxes 18/02 has come into force, which totally changed the reporting of information on income tax calculations rules."
Increased demand for advisory services in Sweden
Unlike in Russia, Sweden has seen no major significant regulatory changes, but demand for services has remained strong and in terms of industry trends, there is still an appetite for consolidation. Erik Emilsson, from our Swedish member firm Revideco, in Stockholm, shares his opinion.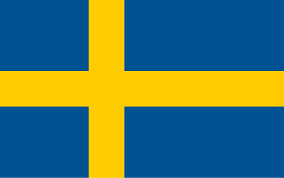 "The problem facing many firms has been finding the right people. A very high level of digitisation and fully automated bookkeeping in SMEs has led to more qualified services, and we have also seen more focus on advisory services and fixed prices for structured accounting services."
The article goes on to discuss the impact of Covid-19, sharing how accounting firms have played a major role in helping clients obtain state support – especially those in the most affected sectors such as travel, hospitality and retail. Erik spoke again on the subject, explaining,
"In Sweden, where we have had coronavirus restrictions but no real lockdown, offices have generally been open, albeit with a limited number of employees present – and different ones every day. But since we were already used to working from home, even these limitations have not affected productivity. We were accustomed to online video meetings, but our solutions were rather ad hoc. We therefore had to invest in more permanent solutions for professional client meetings, but also so we could meet online internally and keep up spirits and community among employees working from home."
Both of these articles are available to read IN FULL in December's edition of the IAB. To view, log in to the Member Area of the website and click on Key International Organisations at the bottom of the left-hand menu.
Our member firms continue to rank amongst Europe's top accounting associations
The latest European rankings were published in the December edition and we're delighted to reveal that in Russia, our member firms have been confirmed as being in the top 10 accounting associations in terms of both fee data and staff data. It's also great news from The Nordics, where our member firms have ranked 4th  in terms of fee data and third in terms of their staff data. We are also 4th in terms of both fee and data in Spain.
MGI Worldwide CPAAI would congratulate all member firms on these very strong results!
MGI Europe is part of MGI Worldwide with CPAAI is a top 20 ranked global accounting network and association with almost 10,000 independent auditors, accountants and tax experts in some 460 locations in over 100 countries around the world.