NEW Guide to Doing Business in India 2023 published by C.R. Sharedalal & Co.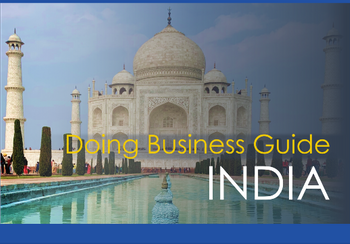 Do you have clients looking to do business in India? Gujarat-based member firm C.R. Sharedalal & Co., has published a NEW EDITION of the Doing Business in India Guide for all MGI Worldwide accounting network members who may have interests in the region - it provides valuable insights into the investment-friendly conditions offered by the Indian government.
About India
India is a federal union comprising 28 states and 8 union territories, for a total of 36 entities and is home to 1.41 billion people. It has the world's largest youth population. Indian population is equivalent to 17.71% of the total world population.
The country has become the fifth-largest economy in the world, ranking behind US, China, Japan and Germany.
Setting up business in India
Doing Business in India 2023
Access the full content of valuable information about the Indian business environment and how C.R. Sharedalal & Co. can assist you should you have clients with business interests in the country.

About C.R. Sharedalal & Co.
Established in 1953, .R. Sharedalal & Co. provides specialised services in the areas of Direct Tax, Audit and Assurance, Indirect Tax, and Financial Advisory, serving a diverse range of clients in industries as well as services sectors. The firm's clientele encompasses various segments of the market i.e. software, education, chemicals, NGOs, Government bodies, outsourcing services, engineering, pharmaceuticals, health & medical services, restaurant chains, hotel chains, power & mining, gems & jewellery, real estate and a host of others.
For further information visit C.R. Sharedalal's profile page or their website.
MGI Worldwide with CPAAI is a top 20 ranked global accounting network and association with almost 9,000 professionals, accountants and tax experts in some 400 locations in over 100 countries around the world.