Looking for investment opportunities in Scandinavia? Don't miss the NEW Guide to Doing Business in Sweden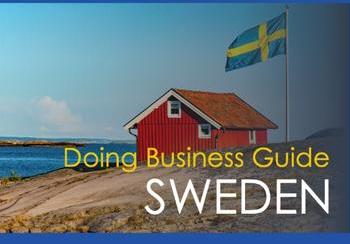 MGI Worldwide member firm Revideco, based in Stockholm, has published a new Doing Business Guide providing a broad view of the challenges and opportunities of investing in Sweden.
About Sweden
Sweden is the largest country in Northern Europe, the third-largest country in the European Union, and the fifth largest country in Europe, with a population of nearly 10,45 million people (2021). Its capital, and largest city is Stockholm.
Why Sweden
A focus on innovation, sustainability, co-creation and equality has created a highly dynamic economy in Sweden. This provides an excellent platform for companies to start and expand their businesses in an increasingly purpose-driven world.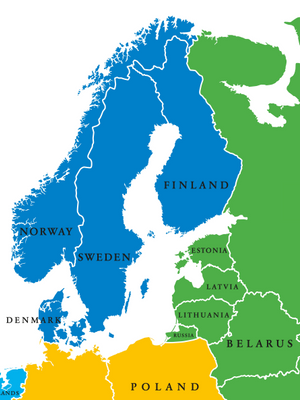 Sweden is one of the most developed post-industrial societies in the world, with high living standards and long life expectancy. The country is also top-ranked in areas such as business climate, sustainability, global competitiveness, language skills, productiveness and innovation – the latter with a performance well above EU average.
The society values openness, equality and diversity, which has created an environment where people dare to face risk and to innovate. A proof of that is Sweden's long history of generating some of the world's most successful industrial companies.
Sweden's location, in the centre of Scandinavia, makes it possible to export and import goods to and from all European countries, with a potential reach to over 700 million consumers. Its major trade partners are, besides the Nordic countries, China, Germany, the Netherlands, the United Kingdom and the United States of America.
The global economic crisis, due to the Covid-19 pandemic, has so far had a limited impact on the Swedish business environment. The annual assessment of investment climate for foreign entrepreneurs is still continuously improving. Combined with its international safety, stability and membership in the EU, this makes Sweden a credible and important business partner for foreign investors.
Doing Business in Sweden
Access Revideco's valuable insights into the Swedish business environment:
Banking, currency and commercial legal aspects
Business Entities
Tax on income – Companies
Tax on income - Individuals
Other taxationsBusiness administration
Our company - Revideco AB

If your firm is interested in producing a similar guide, please contact Emma Rowley at [email protected]
About Revideco
Revideco are authorised accountants and auditors and have provided qualified accounting, audit and consultancy services in Sweden since 1994. The firm has ample resources at its offices in Stockholm, Skellefteå and Göteborg.
For more information contact Caisa Westin ([email protected]) or Jakob Olsson (jakob.[email protected]), our MGI Worldwide Key Contacts at Revideco, or visit the firm's profile page or website.
MGI Worldwide with CPAAI, is a top 20 ranked global accounting network and association with almost 9,000 professionals, accountants and tax experts in some 400 locations in over 100 countries around the world.