2017 MGI North America regional meeting takes place in Scottsdale, Arizona, USA
This year's North America Area meeting took place on 18-20 May 2017 at the Hotel Valley Ho in Scottsdale, Arizona, USA and attracted 45 delegates, including international representatives from other MGI Worldwide areas around the globe.
Maxine Brock and Nancy Damato provided an MGI Worldwide marketing update on National and International Services and collaboration with North America firms in servicing clients and prospects.
Charles Postal from member firm Santos Postal & Co. P.C., facilitated a Member Best Practices Presentation, with insightful interviews with our international members that included: Matthew Moy, International Committee member representing MGI in Australasia; Zoltan Paksy, European Executive Director; and Audrey Danasamy, Asia and Middle East and North Africa Executive Director.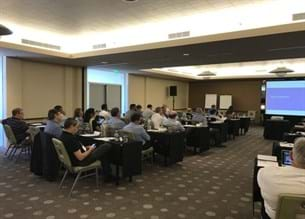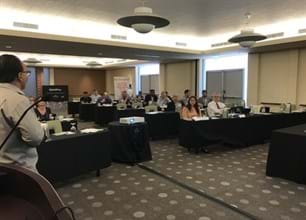 MGI Area Coordinator for MGI North America, Joe Tarasco presented "Navigating the Business of Public Accounting" - where partners, managers, and directors discussed the key issues they face in managing a firm in the public accounting profession, both at present and in the future.  A closer look was taken at the MGI North America members' survey results, examining both member and non-member firms' best practices and highlighting the need for open dialogue and communications amongst members.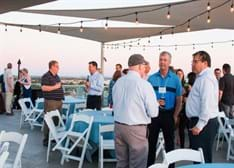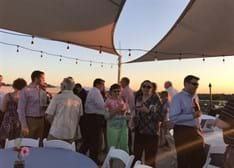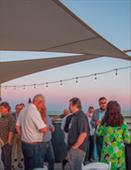 On Thursday night, attendees enjoyed spectacular sunset views of Scottsdale and the surrounding area during the welcome reception and dinner on the Skyline Rooftop terrace. On the Friday they had the chance to savour southwestern cuisine at the Old Town Tortilla Factory. For those who stayed for the post-conference tour, a private guided walking tour of downtown Scottsdale was laid on, with food and drink samples at several favourite local restaurants.  





A big thank you to all who helped organise this event. For more information about the 2017 MGI North America Area meeting please contact Joe Tarasco at joe@accountantsadvisory
MGI Worldwide members can see the full meeting highlights along with the conference agenda, presentations and full delegate list, in the online Member Area in the Meeting highlights section. Click HERE to login.
MGI North America is part of MGI Worldwide, a global network of accounting firms with over 5,000 professionals in 321 locations worldwide. To find out more go here www.mgiworld.com