Our new Scottish member, Scholes Chartered Accountants, sets out advantages & opportunities in a new Guide to Doing Business in Scotland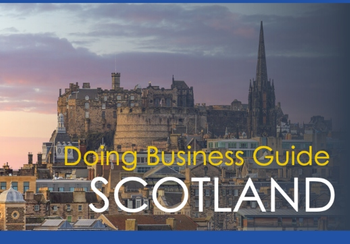 A NEW Business Guide to Doing Business in Scotland, produced by MGI Worldwide CPAAI member firm Scholes Chartered Accountants, provides relevant and actual insights into the Scottish economy, business environment, innovation and legal & tax environment.
About Scotland
Located in the northern third of the island of Great Britain, with a population of 5.5m million people, Scotland enjoys one of the lowest rates of unemployment in Europe, with about 74% employed.
Scotland is an exceptional place to do business, boasting:
• A supportive business environment
• World-leading innovation
• Exceptionally talented people
• Low operating costs relative to the rest of the UK (rUK)
• Superb quality of life
• Excellent infrastructure & connectivity
Opportunities for foreign investment
Scotland is one of the most attractive locations in the UK, outside of London, for FDI, according to the EY attractiveness survey 2021 with digital tech, agri food and business services generating the highest number of inward investment projects.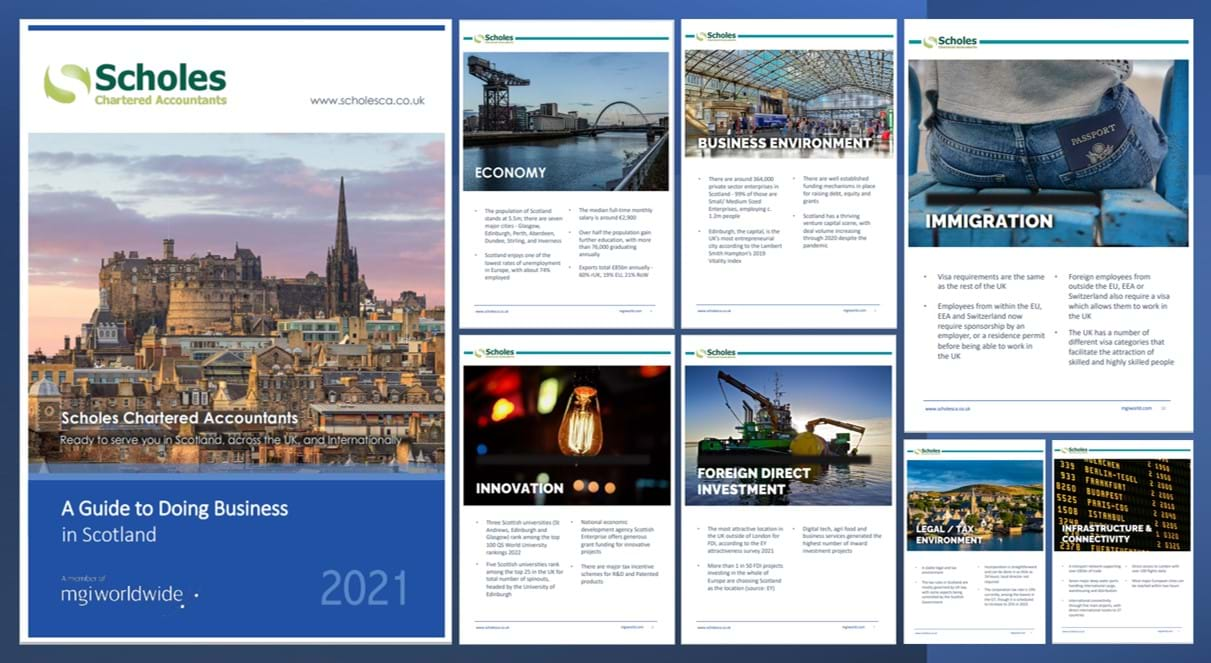 About Scholes Chartered Accountants
Scholes CA provides tax, accounting and advisory services to small and medium sized businesses who are based in Scotland and elsewhere in the United Kingdom. The firm has strong technical capabilities in UK accounting and auditing, and UK corporate and personal tax. The team is also well versed in various aspects of the devolved Scottish tax system.
For further information on Scholes Chartered Accountants, visit the firm's profile page or website.
MGI Worldwide with CPAAI, is a top 20 ranked global accounting network and association with some 10,000 professionals, accountants and tax experts in some 460 locations in more than 100 countries around the world.