Region Focus - Why invest in Latin America?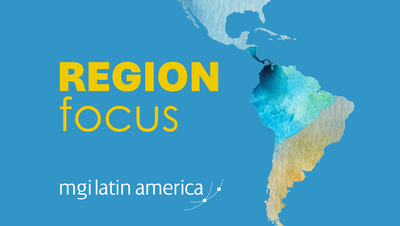 Welcome to part two of our Region focus on the Latin America Region, giving you the chance to learn more about your fellow members across all corners of the globe.
As Regional Director Andrea Pallas explained in the first part of the Region Focus, Latin America is one region, but its countries, economies and firms are diverse. Despite this, they share many common characteristics, challenges and opportunities.
Rise in foreign investment
Between 2021 and 2022, foreign investment in Latin America and the Caribbean increased by 55.2%, the highest value ever recorded by the Economic Commission for Latin America and the Caribbean (ECLAC, part of the United Nations).
The country in the region that received the most foreign investment was Brazil with 41% of total income, followed by Mexico 17%, Chile 9%, Colombia 8% and Argentina 7%.
Karin Monchak, partner at MGI Assurance Auditores Independentes, member of the Regional Committee and the Technical Committee comments: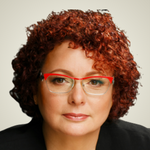 "The world wants to invest again in Latin America, mainly in the areas of climate, infrastructure, connectivity and digitisation, in the sense of making everyone connected to include more people either financially or socially. In this sense, we are prepared to meet the demands of foreign clients, as well as support our partners and offices in other regions of the world that need quality services."
Where do these investments come from?
The origin is mainly in the United States, which last year increased its investment in the region by 26%, and the European Union, whose investment in the region grew by 20%.
The increase in foreign investment in the region creates new and interesting business opportunities. Companies and investors agree that the opportunity to carry out mergers and acquisitions in the region has never been greater, and the increase in this type of operation is notorious.
Why do investments grow?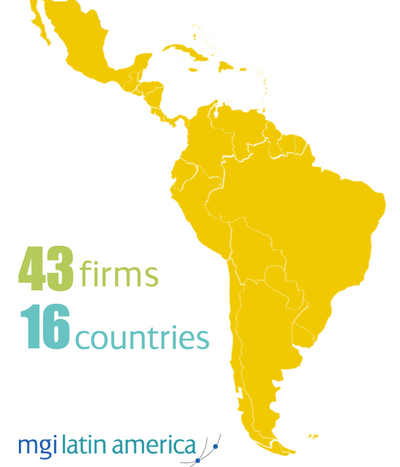 According to experts, the levels of development, trade policies, inflation levels and internal policies have been improving to become one of the most favorable regions for doing business:
Highly educated, qualified and competitive population, which allows access to quality and value of labor and professionals.
Abundant natural resources
Abundant tourist resources (focus of attraction for investments and luxury brands)
One of the main energy sources in the world
A GDP per capita greater than that of China, the Middle East and the USA
Investing in Latin America implies opening the possibility of entering new markets, growing in specific sectors and diversifying risk exposure.
For more information visit the MGI Latin America region pages at mgiworld.com or contact Regional Director, Andrea Pallas.

MGI Worldwide, is a top 20 ranked global accounting network and association with almost 9,000 professionals, accountants and tax experts in some 400 locations in over 100 countries around the world.