Robert Hoberman, the Managing Partner of member firm Hoberman & Lesser, New York, provides specialised advice in leading diamond industry publication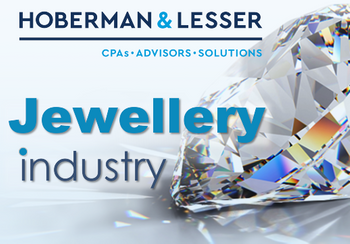 MGI Worldwide is fortunate to have so many members with varied skills and expertise across many different areas. As a network, we are always interested to hear from our members, sharing this knowledge for the benefit of all.
Member firm Hoberman & Lesser CPAs, LLP, based in New York, USA, has experience and insights in the jewellery industry and regularly publishes articles in the leading industry publication, Rapaport. Established in 1976, the Rapaport Group is an international network of companies providing added-value services that support the development of ethical, transparent, competitive, and efficient diamond and jewellery markets.
Memo State of Mind
In a recent Rapaport publication, Robert Hoberman, Managing Partner of Hoberman & Lesser, published the article, "Memo State of Mind." In this article, Robert discussed how taking goods on consignment lets retailers keep their options open, conserves capital, and reduces credit-line complications.
Robert comments:
"While memos aren't flawless, they have certain advantages, particularly on the retail end. Accepting goods on memo can improve a business' cash management. It enables retailers to expand their inventory without paying for it until it sells, and thereby conserve capital. Without the memo, the retailer would need to spend that capital on inventory, often with no guarantee that the items would sell within a reasonable time period."

Robert Hoberman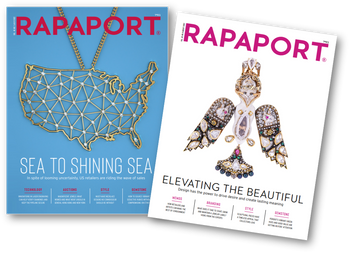 The Means to an End
Rapaport's August issue published another thought leadership piece written by Robert, "The Means to an End." In the article, Robert explained the importance of advanced planning and having an exit strategy in place to save money and stress when the time comes to leave your company in new hands.
Robert explained, "Getting maximum value at the time of sale depends on comprehensive wealth-planning factors such as cash flow analysis, stock options, tax minimization and retirement planning. Family and estate matters and partnership issues are also commonly part of one's exit plan."
As an expert and thought leader in the jewellery and specialty diamond industry, Robert is happy to share his thoughts on matters that could benefit you or your clients.
For more information, contact Robert Hoberman ([email protected]) or visit the firm's profile page or website.
MGI Worldwide with CPAAI, is a top 20 ranked global accounting network and association with almost 9,000 professionals, accountants and tax experts in some 400 locations in over 100 countries around the world.