RSS Consulting Group in Peru continues to grow and adds a new partner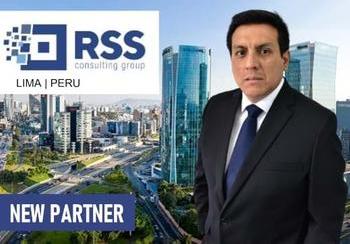 MGI Worldwide member firm RSS Consulting Group, based in Lima, Peru, has incorporated a new partner to the management team, lead by Angel Saco, as part of the firm's growth strategy.
The new and third partner, Luis Hidalgo, will be in charge of the audit sector.
Luis has 17 years of experience in transnational service firms, where he served as senior audit manager, providing audit and business advisory services, specialising in financial audits to companies in the retail, mining, electrical, telecommunications, services and industrial sectors.
Angel comments: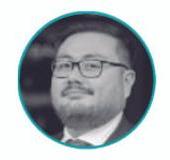 "Having Luis joining our Firm will allow us to strengthen our audit and assurance services team, as well as accounting-financial consulting. We believe that his extensive experience in providing services to high-profile companies and business groups will be a plus to serve our current and potential clients. Likewise, we will now have a greater presence in professional and business associations and thus increase the value of our MGI Worldwide brand in Peru."
Luis, in addition to having a relationship of trust and friendship with the current partners, is a person with a strong presence in the local market, a reference in auditing issues and an expert in quality control. For this reason, he will also take on quality control within the firm to improve all processes and maintain RSS Consulting Group at the highest levels of service quality.
Luis is very excited about this new role: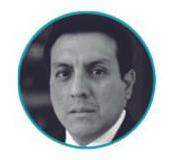 "After 15 years of working for a BIG4 in Peru, I say goodbye, thankful for all the learning and experiences throughout these years. Now I am beginning a new stage in my professional career as a Partner at RSS Consulting Group and I am grateful to the firm and my partners for the opportunity to continue developing what I am passionate about as a professional in assurance and auditing matters, and to continue providing our diverse customers the highest standards of quality and personalised service."
Luis, welcome to our global network! Good luck to you and the entire RSS Consulting Group team!
MGI Worldwide with CPAAI, is a top 20 ranked global accounting network and association with almost 9,000 professionals, accountants and tax experts in some 400 locations in over 100 countries around the world.