Solid relationships within the MGI Worldwide accounting network enable a third MGI Latin America member make a new start
In the third of his stories about cooperation and assistance between MGI Worldwide firms, Ricardo Ruiz Managing Partner at Venezuela-based MGI P&P Asociados, continues to highlight the importance of strengthening relationships within the global network.
Here, Ricardo shares the story of Alejandro Vilorio Bracha to illustrate how building relationships within MGI Worldwide accounting association can deliver significant benefits to members.
Welcomed in Chile
When Gustin Viloria, Partner at Venezuelan member firm MGI Briner & Asociados, heard that his son Alejandro was moving to Chile to escape the crippling social and economic crisis gripping their country, he immediately reached out to network colleagues at MGI Hernán Espejo y Asociados Ltda. in Santiago. As in the two previous cases that Ricardo has shared, (those of Luis Pedraza now at MGI Midgley Snelling, UK, and Josefina Maldonado now at MGI Jebsen & Co., Argentina), Alejandro was invited to interview and hired, not only for his professional skills but also for his ability to speak English.
Viviana Rojas, Partner of MGI Hernán Espejo y Asociados Ltda., takes a positive view of this case, saying, "The experience has been good. Alejandro is very professional in his work and has good technical knowledge. These are young people who motivate their colleagues to excel."
Professional and personal relationships 
Ricardo, who is fully committed to building lasting relationships within the network, is currently giving his personal support to MGI LT Accountant & Asociados Asesores y Auditores, member firm in the Dominican Republic, and two years ago he was in Cali, Colombia, working with MGI VIA Consultoría.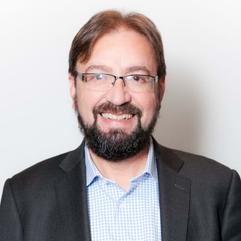 Ricardo has been referring MGI P&P Asociados' staff to firms across the world for more than a decade. In some cases, they were not hired, but they were always well received and cared for. He gives the example of his daughter, who emigrated to Australia four years ago. Although she is not an accountant, she was received by an MGI Worldwide member firm in that country who provided her with important recommendations for her relocation process.
Building trust
These examples demonstrate how building professional and personal relationships within MGI Worldwide can have a positive impact at multiple levels, enhancing and adding value to the global accounting network.
According to Ricardo, there is no doubt that participating in MGI Worldwide annual meetings and interacting with partners provides opportunities that go beyond simple professional and personal relationships. He defines it as a "friendship relationship, based on mutual respect, that makes us better people".
Speaking on behalf of the Venezuelan firms, Ricardo expresses his gratitude for all the support that has been given by MGI Worldwide member firms in this time of extreme difficulty.
MGI Latin America is part of MGI Worldwide, a top 20 ranked international accounting network with some 5,200 independent auditors, accountants and tax experts in over 260 locations around the world.