South Africa-based member MGI Bass Gordon announces the appointment of a new Partner
MGI Worldwide international accountancy association and MGI Bass Gordon of Cape Town, South Africa, are pleased to announce that, with effect from 1 March 2019, the firm expanded its Partnership with the addition of new Partner Johann Diener. 
Johann joined the firm as an Audit Trainee in 2012 and has been promoted to Partner in line with MGI Bass Gordon's continuing strategy of attracting and developing opportunities for young and well-qualified professionals. Johann will be a Partner in our Audit Practice.
Johann obtained his Bachelor of Accounting Honours degree from the University of Stellenbosch in 2011. He completed his articles at MGI Bass Gordon in 2014 where he stayed on as an Audit Supervisor and was promoted to an Audit Manager in 2015. He registered as a Chartered Accountant (SA) and will shortly be submitting his application for registration as a Registered Auditor.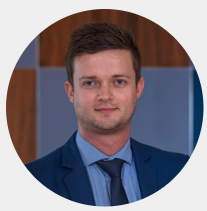 Johann has gained valuable experience during his various roles at MGI Bass Gordon on his journey to becoming a Partner. He is passionate about Auditing and seeing businesses grow from strength to strength. His portfolio of clients spans across a wide range of industries, including retail, manufacturing, investment holding, and wholesale trade.
MGI Bass Gordon and all at MGI Worldwide are happy to welcome Johann to the Partnership Team and wish him well in his new role.
For more information see MGI Bass Gordon's online profile HERE or visit their website HERE
MGI Africa is part of MGI Worldwide, a top 20 ranked international accounting network with some 5,200 independent auditors, accountants and tax experts in over 260 locations around the world.