South African member firm MGI RAS appoints new CEO
MGI Worldwide would like to congratulate South African member firm MGI RAS, on the appointment of its new CEO. Tshegofatso Mahuma will be taking over the reins from Patricia Stock as of October 1, 2023.
Patricia comments: "I am pleased to announce that Tshegofatso Mahuma, who has been an integral part of our leadership team, will be stepping into the role of CEO as my successor. Tshegofatso brings a wealth of experience and a deep commitment to our shared values. I have every confidence that under her capable leadership, MGI RAS will continue to thrive and reach new heights."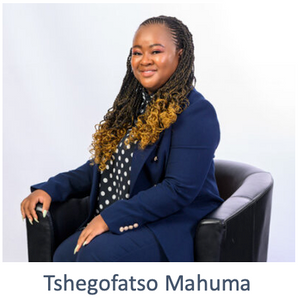 Leading MGI RAS forward
As the incoming CEO of MGI RAS, Tshegofatso comments: "I am deeply grateful and honoured for the trust and confidence that the founders have in me to lead the firm. Their leadership and vision have laid a solid foundation to ensure MGI RAS's continued success. I am fully committed to carrying forward the baton as we continue to seize new opportunities and build upon the already existing achievements. I would also like to thank my fellow directors for their support and dedication to collaboratively take the firm to even greater heights.
"Lastly, I want to express my heartfelt appreciation to our outgoing CEO, Patricia Stock, and wish her the very best as she embarks on her next journey as CEO of SAICA. MGI RAS has achieved significant milestones under her visionary leadership. She has been instrumental in shaping the success of MGI RAS and has fostered a culture of excellence and continuous improvement within the firm."
Patricia Stock appointed CEO of SAICA
As Tshegofatso steps into the position of CEO at MGI RAS, her predecessor, Patricia is also looking forward to new challenges as she takes up the position as first female Chief Executive Officer (CEO) at the South African Institute of Chartered Accountants (SAICA).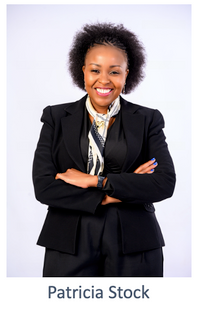 "I am both thrilled and humbled by this opportunity to serve as the Chief Executive Officer (CEO) at the South African Institute of Chartered Accountants (SAICA). It represents a significant step in my career, and I am eager to take on this new challenge. SAICA plays a crucial role in our profession, and I am excited about the potential to contribute to its mission and goals," says Patricia.
"I want to express my heartfelt gratitude to the MGI Worldwide community for the incredible support and collaboration we have shared. Our time shared together has been a period of immense growth and learning, and I will carry the lessons and experiences with me into this new role.
"While this marks a transition, please know that I will always hold MGI Worldwide close to my heart. The relationships built and the shared dedication to excellence are truly special. I look forward to the opportunities and challenges that lie ahead and to continue making a positive impact in the accounting profession, albeit in a different capacity. I am eager to champion excellence, innovation and contribute to the transformation in our profession globally. Thank you for being a part of this journey with me.''
For more information on Patricia's new appointment see HERE
Congratulations from MGI Worldwide!
Chris Borneman, CEO adds, "Many congratulations to both Tshegofatso and Patricia on their new appointments - both are amazing recognitions of their talent and leadership. We shall miss Patricia who has helped shape and develop MGI RAS and brought it into the MGI Worldwide fold, actively participating both at a regional and global level. Whilst I am sorry that she is leaving us I look forward to all that Tshegofatso will do at MGI RAS as the firm continues to grow and be an important member of the Africa Region under her sound leadership."
For more information visit MGI RAS' profile page or website.
MGI Worldwide, is a top 20 ranked global accounting network and association with almost 9,000 professionals, accountants and tax experts in some 400 locations in over 100 countries around the world.