Sultanate of Oman to introduce VAT from April 2021: Muscat-based MGI Vision Chartered Accountants provides details in NEW white paper
Issued by Royal Decree in October 2020, the Sultanate of Oman has announced the introduction of VAT, expected to be effective as of April 2021. Oman will be the fourth GCC country to introduce VAT following implementation in Bahrain, Saudi Arabia and UAE.
MGI Middle East & North Africa member firm MGI Vision Chartered Accountants of Oman, has produced a white paper to help fellow members understand the new VAT laws and the implications they may have on doing business in the Sultanate.
Why VAT?
MGI Vision explains: Oman has faced a 2.8 percent economic contraction this year and a government deficit of 16.9 percent of gross domestic product (GDP), according to the International Monetary Fund. The Sultanate has, therefore, cut public spending to contain the financial leakage caused by lower oil prices and the downturn caused by corona virus lockdowns. The long-term strategic vision of Oman is to diversify its economy and reduce dependency on oil revenues. Introduction of VAT is one of the measures taken by the Government to increase non-oil revenues and strengthen the economy on a long-term basis.
What changes?
As well as giving a clear overview of the essentials of VAT the white paper takes a comprehensive look at key areas of change such as: taxable and non-taxable goods; VAT registration and de-registration; VAT groups; how the new VAT tax should be included in tax returns; dealing with refunds and disputes; and penalties which may be incurred.
The paper gives a practical view of what these changes mean for businesses operating in Oman and sets out a number of considerations to made in preparation for the 2021 implementation.
Ready to help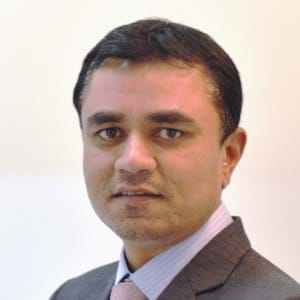 With their office in Muscat, Oman, MGI Vision is well positioned to advise and assist any member with interests in Oman and guide their clients in preparing for the new VAT laws.
For further information contact Piyush Thakkar [email protected] or visit MGI Vision's profile page or their website.
MGI Worldwide with CPAAI is a top 20 ranked global accounting network and association with almost 10,000 independent auditors, accountants and tax experts in some 460 locations in over 100 countries around the world.