The International Accounting Bulletin continues to rank MGI Worldwide as one of the top 20 global accounting networks across Asia and Australasia!
MGI Worldwide is thrilled to announce that we have been listed in the July 2019 edition of the International Accounting Bulletin (IAB) as continuing to rank in the top 20 international accounting networks. The July edition covered India, Singapore, Japan, Australia and New Zealand and we are proud to rank highly in all five countries.
India
Despite its large size and the level of competition, MGI Worldwide is ranking in 11th position in India, with a growth of 15% in fee income over the past 12-months, from INR 196.2 million to INR 225.3 million.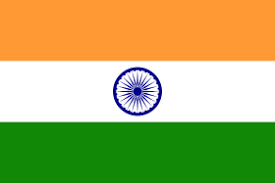 In addition to this, MGI Worldwide came 12th among India's top accounting networks in relation to their staff data, with 116 staff members, comprised of 20 partners and 96 professionals across five offices. Congratulations to our India-based members Kamdar Desai & Patel, M.R.Narain & Co., and Tambakad & Goil on this fantastic result!
Singapore

MGI Worldwide also ranked highly in Singapore where the network is represented by member firms MGI Alliance Singapore PAC and MGI N. Rajan Associates. MGI Worldwide is placed in 16th place both in terms of its fee income of 8 million SGD and for its staff data, with a total of 57 staff (10 partners and 47 professionals).
Japan

In Japan, MGI Worldwide's member firm Seiyu Audit Corporation has held on to 18th position in the top international accountancy networks, with a 2% rise in fee income from JPY 352 million last year, to JPY 357.3 million this year. MGI Worldwide also comes 18th among Japan's top accounting networks in terms of staff numbers.
Australia

MGI Worldwide ranks at position 16 in Australia, with an increase in fee income from A$26.3 million to A$26.8 million, generated from a total of 29 partners and 131 professionals across our 8 offices.
New Zealand

Finally, thanks to member firm MGI Auckland, MGI Worldwide also ranks excellently in New Zealand where we sit at position #8 for fee income, with a rise from 4.7 million NZ$ last year, to 4.8 million NZ$ this year, and at #10 for staff data.
Congratulations to our MGI Asia and MGI Australasia firms member firms!
Congratulations to our member firms in India, Singapore, Japan, Australia and New Zealand, who all succeeded in increasing their respective country's fee income during the past year. In countries with large population and extensive competition, it's great to see that our member firms, regardless of their size, are thriving.
For more information please contact Asia Regional Director Audrey Danasamy or Australasia Regional Coordinator Casey Lightbody.
MGI Asia and MGI Australasia are part of MGI Worldwide, a top 20 ranked global accounting network with some 5,200 independent auditors, accountants and tax experts in over 260 locations around the world.