The latest IAB report features commentary from MGI Worldwide members as the network maintains its strong position among the top 20 global accounting networks in Asia
Following the publication of the August 2019 edition of the International Accounting Bulletin (IAB), MGI Worldwide is delighted to announce that we continue to hold on strong to our top 20 global accountancy network rankings in Asia.
MGI Worldwide in Vietnam
In Vietnam, MGI Worldwide is sitting strongly in 10thposition, thanks to member firm Vietnam Auditing and Valuation Company Limited (AVA). In the report, Pham Thi Huong, partner at the firm, discussed the economic environment in Vietnam.
"In the context of economic development, the legal environment requires higher levels in terms of both quantity and quality of accounting services. The leaders of some companies have not paid sufficient attention to their accounting, despite the fact that accounting service fees are lower than for other services."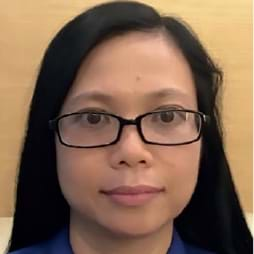 Despite these challenges, the firm showed a staggering 20% growth in fee income over the past year, from VNDm 45,518.4 to VNDm 54,622.1, amassing 44 percent of this total from its audit and assurance services, a combined 3 percent from advisory and accounting services and 53 percent from other work.
In addition to this, Vietnam Auditing and Valuation Company Limited (AVA) came 8thamong Vietnam's top accounting networks in relation to their staff data, with 160 staff members, comprised of 10 partners and directors and 150 professional staff, sharing 4 offices.
MGI Worldwide in Hong Kong
In Hong Kong, changes to Anti-Money Laundering (AML) regulations have been a significant recent development. The Anti-Money Laundering and Counter-Terrorist Financing (Financial Institutions) (Amendment) Ordinance 2018, which took effect on 1 March 2018, covers "designated non-financial businesses and professions" including accountants, requiring them to comply with customer due diligence and record-keeping requirements.

Ken Ho Yin Yeung, partner at MGI Asia member firm Kenneth Chau & Co. expressed his approval for these new regulations in the report.
"We think the new requirements improve the overall Hong Kong financial sector AML standards with accountants' involvement. In addition, these actions can increase the understanding of clients during the customer due diligence process. The time costs incurred for customer due diligence and record-keeping will definitely be increased, and the fees received by accounting firms should be adjusted accordingly."
Thanks to member firm Kenneth Chau & Co., MGI Worldwide holds 13th position in the top international accountancy networks in Hong Kong in terms of its fee income, which saw an increase of 11 percent over the past year with a rise from HK$m 10.6 to HK$m 11.8. Kenneth Chau & Co. also enabled MGI Worldwide to rank 13th among Hong Kong's top accounting networks in terms of staff numbers, with 26 staff comprised of two partners and 24 professionals sharing a single office.
Congratulations to our MGI Asia member firms!
We are extremely proud of our member firms, and thrilled that two of them have been featured in this latest report – we would also like to offer our congratulations to our member firms AljeffriDean Chartered Accountants in Malaysia, and LehmanBrown and MGI Excellence & Co., Ltd in China, where we hold 12thand 21st positions respectively, in the top international accountancy network rankings in terms of fee income.
MGI Asia is part of MGI Worldwide, a top 20 ranked global accounting network with some 5,200 independent auditors, accountants and tax experts in over 260 locations around the world.